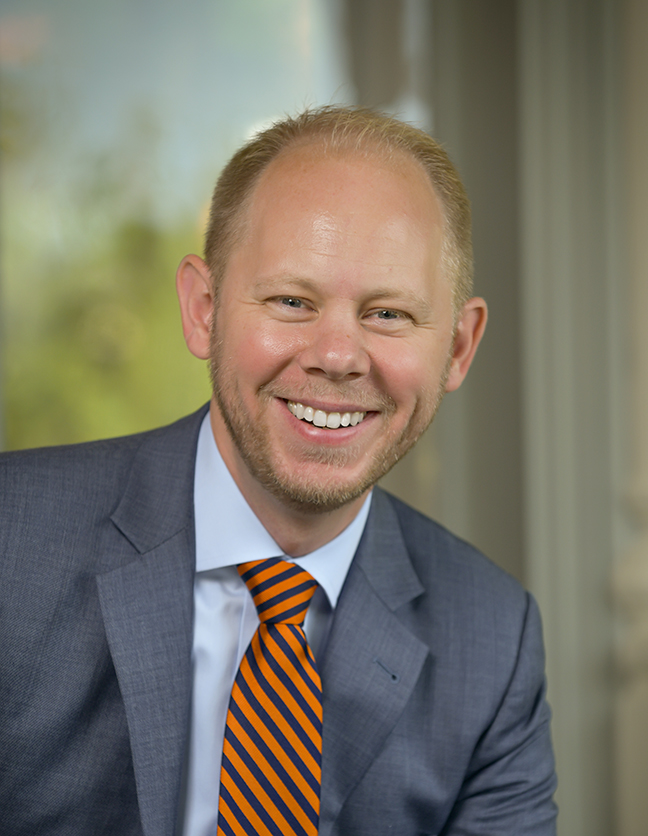 President Matthew A. Scogin '02 is the 14th president of Hope College. He was elected by the Board of Trustees on December 7, 2018, assumed office on July 1, 2019 and was inaugurated on September 13, 2019.
News from Hope College story, "The Perfect Leader for Hope's Next Chapter"
Previously, Scogin served as chief administrative officer at the global financial advisory firm of Perella Weinberg Partners in New York City, where he oversaw operations, strategy, corporate services, human resources and communications at the firm, which has 11 offices around the world.
Prior to that position, he was at NYSE Euronext, where from 2009 to 2014 he served as the senior vice president and chief of staff at the 3,000-person company that ran the New York Stock Exchange and five exchanges in Europe. He served as a key member of the executive team and played a leading role in the overall strategic direction of the company during a time of tremendous change, while also overseeing the offices of Global Affairs and Government Relations and of Corporate Responsibility, and the Office of the CEO. During 2008 and 2009, he was chief of staff and senior adviser to the CEO of Wachovia Bank, at the time the nation's fourth-largest commercial bank.
Before joining the corporate sector, Scogin occupied several senior roles in government. From 2006 to 2008, he was the senior advisor for domestic finance at the U.S. Department of Treasury, where he provided the secretary of the treasury and undersecretary of the treasury with counsel on a broad range of economic and financial policy matters. In 2006, he served as a fiscal policy adviser to the governor of Massachusetts; from 2002 to 2003, he was the legislative director for a Michigan state representative; and during 2001, while participating in Hope College's Washington Honors Semester, he held an internship at the White House.
He majored in political science and economics at Hope, and has a master's degree in public policy from the Kennedy School of Government at Harvard University. After finishing graduate school, he spent time in Germany as a fellow with the Robert Bosch Foundation studying unemployment and labor market policy. He has published several articles on issues related to public policy and finance.
He received the U.S. Treasury Department Exceptional Service Award in 2008, and was one of 19 leaders of New York City to be named a David Rockefeller Fellow by the Partnership for New York City in 2013. Hope recognized him with a Young Alumni Award in 2014.
Among other community service while in New York, he was on the Board of Directors for Restore NYC, a Christian non-profit dedicated to ending sex trafficking in New York City, and on the Board of Directors of the SIFMA Foundation for Financial Education. He also volunteered as the CFO and as a lay pastor at Lower Manhattan Community Church in New York City.
He has also been extensively engaged in the life of the college since graduation, including serving as a member of the Board of Trustees since 2016. Among other involvement through the years, he spoke during a Hope Chapel service in September 2017, was the featured speaker in the Student Congress Speaker Series in March 2010 and was highlighted in an alumni profile in the 2008-09 Hope College Catalog. While on campus to receive his Young Alumni Award, he also presented a workshop on leadership development hosted by the Hope College Alumni Association.
His wife, Sarah, is also a 2002 graduate of Hope, where she majored in music and computer science. They have three children at home: Sophie, Lucy and Oliver.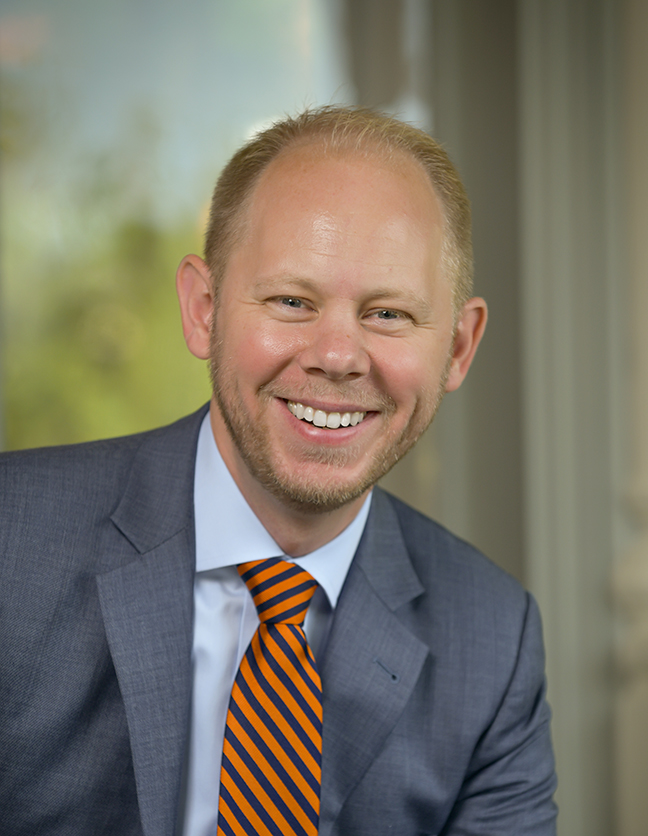 Matthew Scogin
Phone Number616.395.7780
president@hope.edu
DeWitt Student Cultural Center Floor 2
141 East 12th Street
Holland
,
MI
49423