Dr. Lindsey Root Luna
Dean of Social Sciences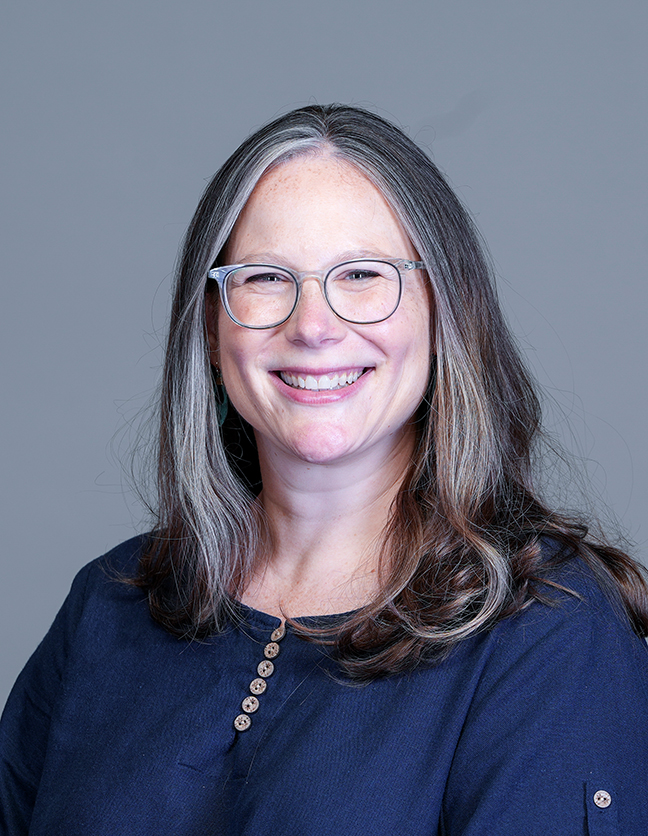 Lindsey Root Luna ('03) returned to Hope College as a faculty member in 2012 with a desire to engage intentionally in faith integration and grow her research program in virtues and emotion regulation. Her teaching responsibilities in the Department of Psychology include Introduction to Psychology, Research Methods in Psychology, Behavior Disorders, Perspectives on Personality, Advanced Research in Psychology, Clinical Psychology and Neuroscience Capstone.
She also advises the Psychology Club and Psi Chi, Hope's chapter of the international honors society. Lindsey's research focuses on emotion and emotion regulation, as well as cultivating virtues (such as forgiveness, gratitude, humility and hope).
Lindsey began studying forgiveness within a psychological framework when she was a student at Hope and her studies have continued beyond her years as a student. She continues to investigate how forgiveness impacts the body along with how embodying humility, gratitude and hope impact our physiological functioning, in particular, heart rate variability. Heart rate variability is a measure of parasympathetic control, or the calming component of our nervous system.
Prior to coming to Hope, Lindsey completed her pre-doctoral internship at Pine Rest Christian Mental Health Services in Grand Rapids and maintains a private practice there one day per week. She was a faculty member at Ferris State University for three years before joining the faculty at Hope College.
Lindsey finds collaboration and relationships with faculty and students, particularly on scholarly pursuits, among the most rewarding components of her work.
AREAS OF expertise
The majority of Lindsey's scholarship has focused on the impact of these processes on peripheral physiology, particularly the cardiovascular system. She is also interested in the impact of positive psychological processes and virtues on mental health symptoms and flourishing. Additionally, she is interested in effective pedagogy and has recently begun to investigate the impact of flipped classes on learning in Introduction to Psychology.
EDUCATION
Ph.D., clinical psychology, University of Miami
M.A., clinical psychology, University of Miami
B.A., psychology, 2003, Hope College
honors and grants
Co-investigator, Behavioral Measure of Humility in Couples, John Templeton Foundation (principal investigator, Don E. Davis)

Regional Award for student research at the Midwestern Psychological Association's Annual Convention in May 2015
Published work
"Insufficient justification for exclusion prompts compensatory behavior," The Journal of Social Psychology, 2015
"Transgressors' guilt and shame: A longitudinal examination of forgiveness-seeking," Journal of Social and Personal Relationships, 2013
"Conciliatory gestures facilitate forgiveness by making transgressors appear more agreeable," Journal of Personality
"On the form and function of forgiving: Modeling the time-forgiveness relationship and testing the valuable relationships hypothesis," Emotion, 2010
"Forgiveness" in Handbook of Positive Psychology, 2009
"Retributive justice, restorative justice, and forgiveness: An experimental psychophysiology analysis," Journal of Experimental Social Psychology, 44, 2008
"Rumination, emotion, and forgiveness: Three longitudinal studies," Journal of Personality and Social Psychology, 92, 2006
Outside of hope
Lindsey is actively involved in her church and loves spending time with the people she loves, including her husband, Marvin. She enjoys cooking, music, nature and learning new things.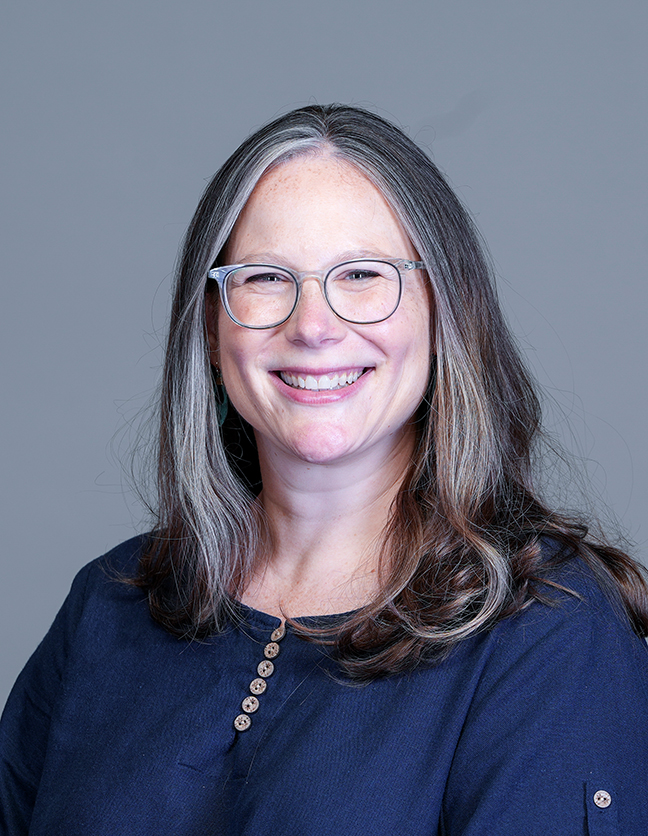 Dr. Lindsey Root Luna
Phone Number616.395.7903
rootluna@hope.edu
VanZoeren Hall-Room 291
41 Graves Place
Holland
,
MI
49423