Robert Shipley
Assistant Professor of Music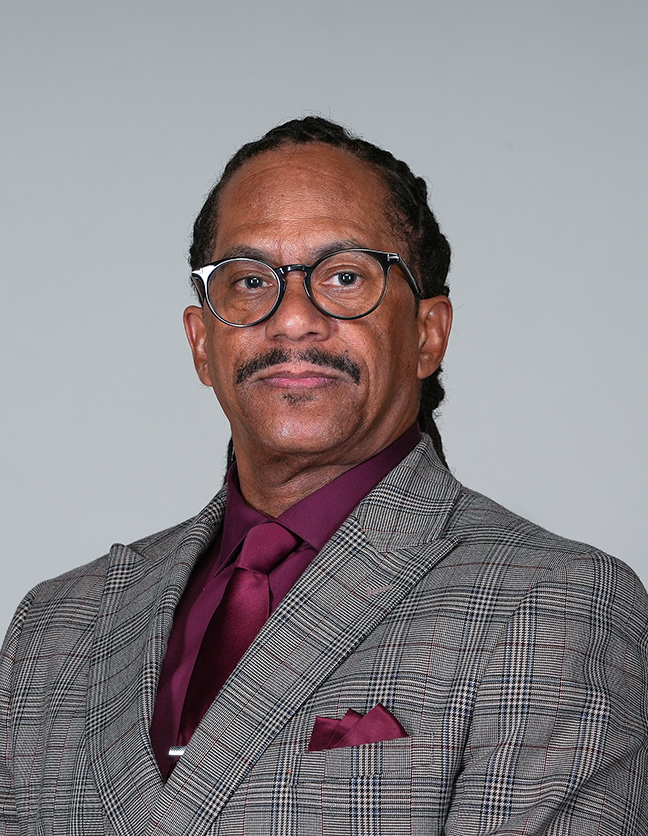 Born and raised in Chicago, Robert started studying drums at the age of 10, starting a band with twin brother, Richard, who plays bass. They had a soundproof studio built by their father, Charles Shipley, who was a recording engineer.
In 1979 he started touring the world with blues bands such as Clarence "Gatemouth" Brown, who he recorded on Gatemouth's Grammy-winning album (Best Blues Artist) in 1981. After moving to Los Angeles in 1982 he began touring with Natalie Cole 1983-1989, Diana Ross 1989,The Temptations 1989-1990, The O'Jays 1990-2002, Chaka Khan 1995-1998, and isolated dates with artist such as Stephanie Mills, R. Kelly, Gerald Levert, Yolanda Adams, The Main Ingredient, Ben Vereen, Evelyn King, The Emotions, The S.O.S. Band, Jody Whatley and many more.
Robert decided to take his career in another direction after 20 years on the road performing in every venue from Carnegie Hall, Madison Square Garden, The Superdome in New Orleans, to the Universal Amphitheatre in L.A., and appearing on several T.V. shows such as Soul Train, Oprah Winfrey, The Tonight Show and many H.B.O. Specials. He moved to Vegas to pursue a more stable life in the Vegas showrooms and to share with kids his passion for drumming.
Robert Shipley is currently the director of Jazz Studies at Hope College, a tenure-track position he proudly accepted July 1, 2021.
He is the author of the drum method book, The Art of Commercial Drumming.
He is also an accomplished musician, widely acclaimed for his versatility and accomplishment, whose various styles of playing includes, but is not limited to pop, jazz, R&B and Latin music.
Robert has started the Rising Artist Series. The Rising Artist Series involves using excellent high school jazz musicians to collaborate with the Hope College Jazz area to strengthen the connection and pathway to Hope College's Jazz Arts Collective Program.
AREAS OF Expertise
Robert Shipley had a rising career in Vegas with productions such as Ain't Nothing like the Real Thing, Earl Turner, Legends In Concert, and Hitzville (The Show) a Motown revue featuring Jin Jin Reeves. He teaches drum lessons to students at Winchester Community Center, sponsored by The House of Blues Foundation, DW Drums and Sabian Cymbals. In addition to his many endeavors, beginning in May 2010, he toured worldwide as musical director/drummer, for Eddie Levert (The O'Jays), Billy Ocean, Johnny Gill (New Edition), J.T. Taylor (Cool and the Gang) and Dennis Edwards (The Temptations).
EDUCATION
Master of Music, jazz theory and composition, University of Nevada Las Vegas (2021)
Bachelor of Music, jazz performance emphasis, University of Nevada Las Vegas (2018)
American Conservatory of Music, Chicago (1978–1979)
Kentucky State University (1977–1978)
GRANTS
Research grant through the Nyenhuis Program, for the summer of 2022
Published Work
The Art of Commercial Drumming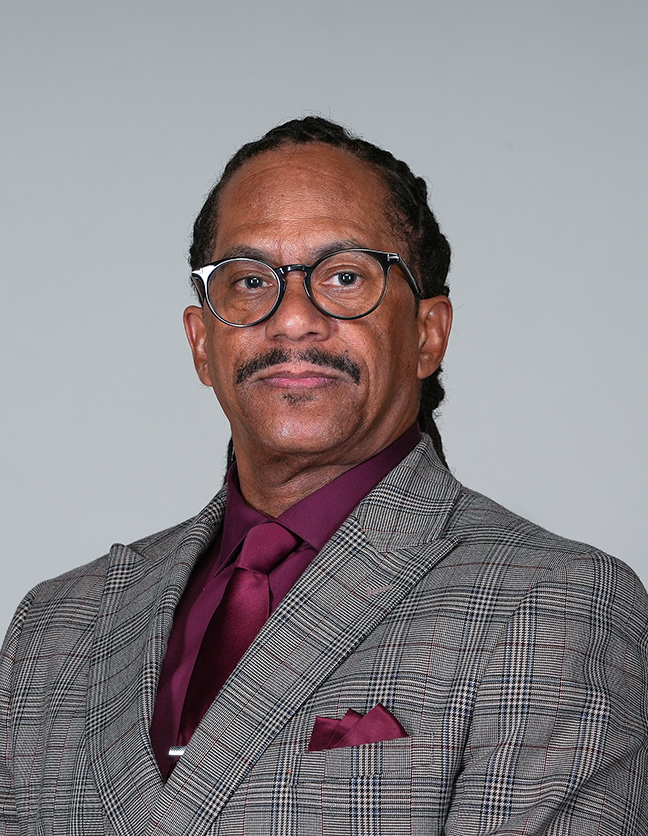 Robert Shipley
Phone Number616.395.7650
shipley@hope.edu
Jack H. Miller Center for Musical Arts
221 Columbia Avenue
Holland
,
MI
49423