Stein Slette
Retired Faculty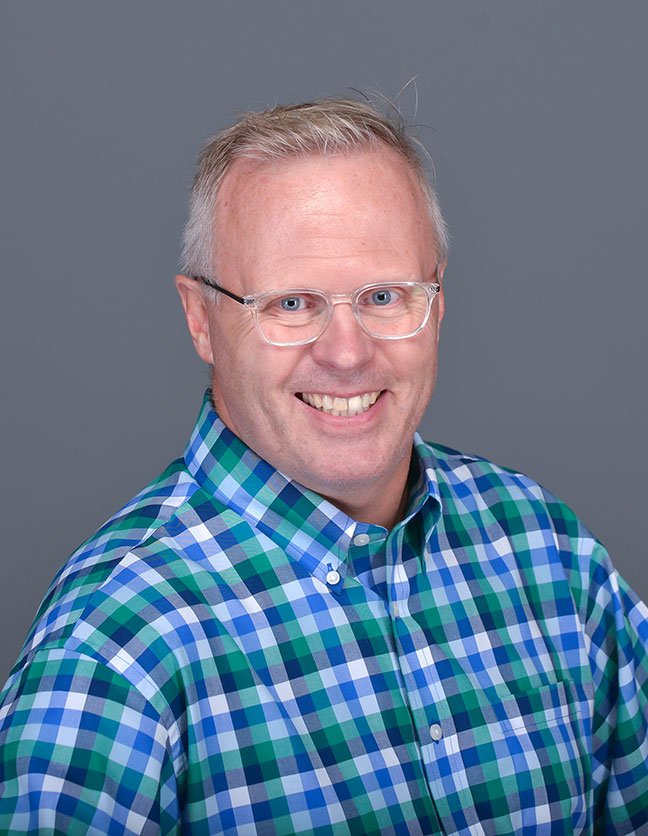 Stein Slette has been an assistant professor of kinesiology since August 2008. He is currently teaching:
Anatomical Kinesiology and Anatomical Kinesiology laboratory
Biomechanics and Biomechanics laboratory
Exercise Physiology Laboratory
Health Dynamics
In addition he assists kinesiology students with research projects in Exercise Science and Biomechanics.
AREAS OF Expertise
Stein has a background in exercise science with special interest in biomechanics and anatomical kinesiology.
EDUCATION
Completed work on a Ph.D. at Western Michigan University

The majority of the classwork was completed on a Ph.D. in organizational leadership before a long-term injury stopped further progress.

M.S., exercise physiology, University of Utah, 1992
B.A., physical education – teaching, Hope College, 1987
B.S.I.T.: Officer School, Trondheim, Norway, 1981

This officer school was renown in Norway for development of leadership skills, physical education, marksmanship and first aid skills.
HONORS and AWARDS