Dr. Morgan Wilson
Associate Professor of Management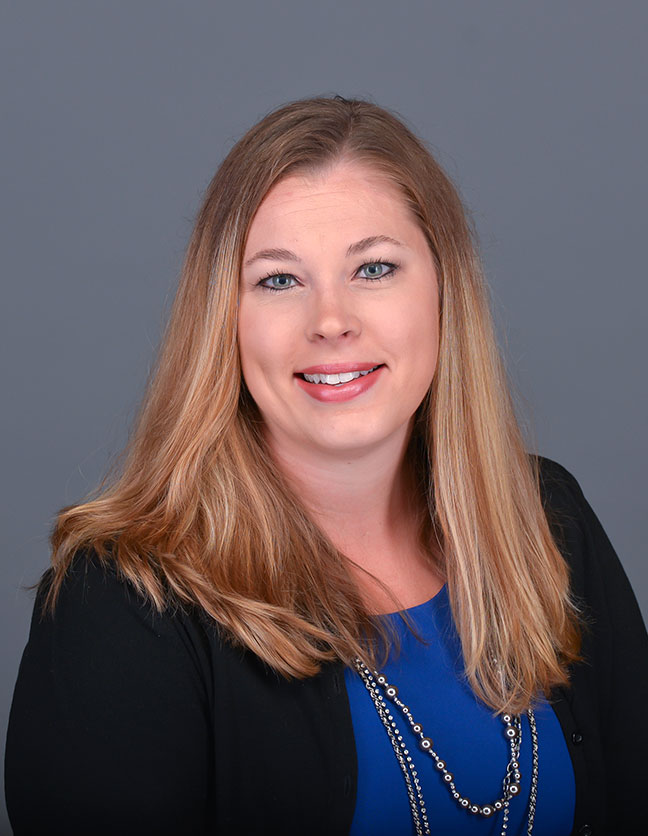 Morgan Wilson's focus in organizational behavior is around work and family interfaces, especially the way technology impacts work-life boundaries. She studies this primarily through quantitative survey research, mostly in the healthcare arena, looking at it from a triad perspective: how it impacts employees, managers and the family members of both. In another line of research, she is exploring employee engagement in organizations.
She teaches management courses including Management Theory and Perspectives, Human Resource Management, Marketing Management and the department's capstone management seminar. She has been involved in development of the department's new Jamaica May Term and works particularly closely with students who are interested in internships and connections in the human relations field.
Morgan began her teaching career at Mount St. Mary's University in Maryland and joined the Hope faculty in 2016.
She is a member of the Society for Human Resource Management.
areas of expertise
Human resource management
Organizational behavior
Work-life conflict
Employee engagement
education
Ph.D., organizational behavior and human resource management, University of Illinois at Chicago, 2013
B.A., business management, English, Hope College, 2008
professional certification
Senior Human Resource Management Certified Professional (SHRM-CP) since 2015
selected grants and awards
Best Papers award (for "Abusive Supervision, Justice, Power Distance, and Employee Deviance," with H. Park et al.), Academy of Management, 2015
Best Papers award (for "Employee Work-to-Family Conflict and Career Outcomes," with S. J. Wayne and G. Lemmon), Academy of Management, 2013
"Understanding Drivers and Outcomes of Employee Responsiveness to Technological Interruptions from Work During Nonwork Times," University of Illinois Center for Human Resources Management grant (with J. M. Hoobler), 2013
selected publications
"Engagement as Privilege and Disengagement as Pathology," with G. Lemmon et al., Journal of Management Inquiry, 2018
"Stress at Work: Understanding the Role of National Culture and Reviewing Cross-Cultural Differences," with M. Fila, in Handbook of Research on Cross-cultural Business Education, 2018
"Can Empowerment and Organizational Support for Development Stem Turnover? It Depends on Power Distance," with A. Chaudry, South Asian Journal of Human Resources Management, 2017
"The Ripple Effect: A Spillover Model of the Detrimental Impact of Work-Family Conflict on Job Success," with S. J. Wayne et al., Journal of Organizational Behavior, 2016
outside the college
Morgan lives in Norton Shores with her husband, Nathan, their son and their labradoodle. Morgan and Nathan are passionate about entrepreneurship and enjoy pursuing projects in that realm. Most recently, Morgan has been learning about the art of beekeeping as she and her family got involved in a small honey business, SlumGum Honey. Until recently all their beehives were in Minnesota, but Morgan has expanded her marketing role and donned a beekeeper's suit as they've begun tending to their first hives in West Michigan.