We've been knocking a few holes in the drywall around here. You probably noticed.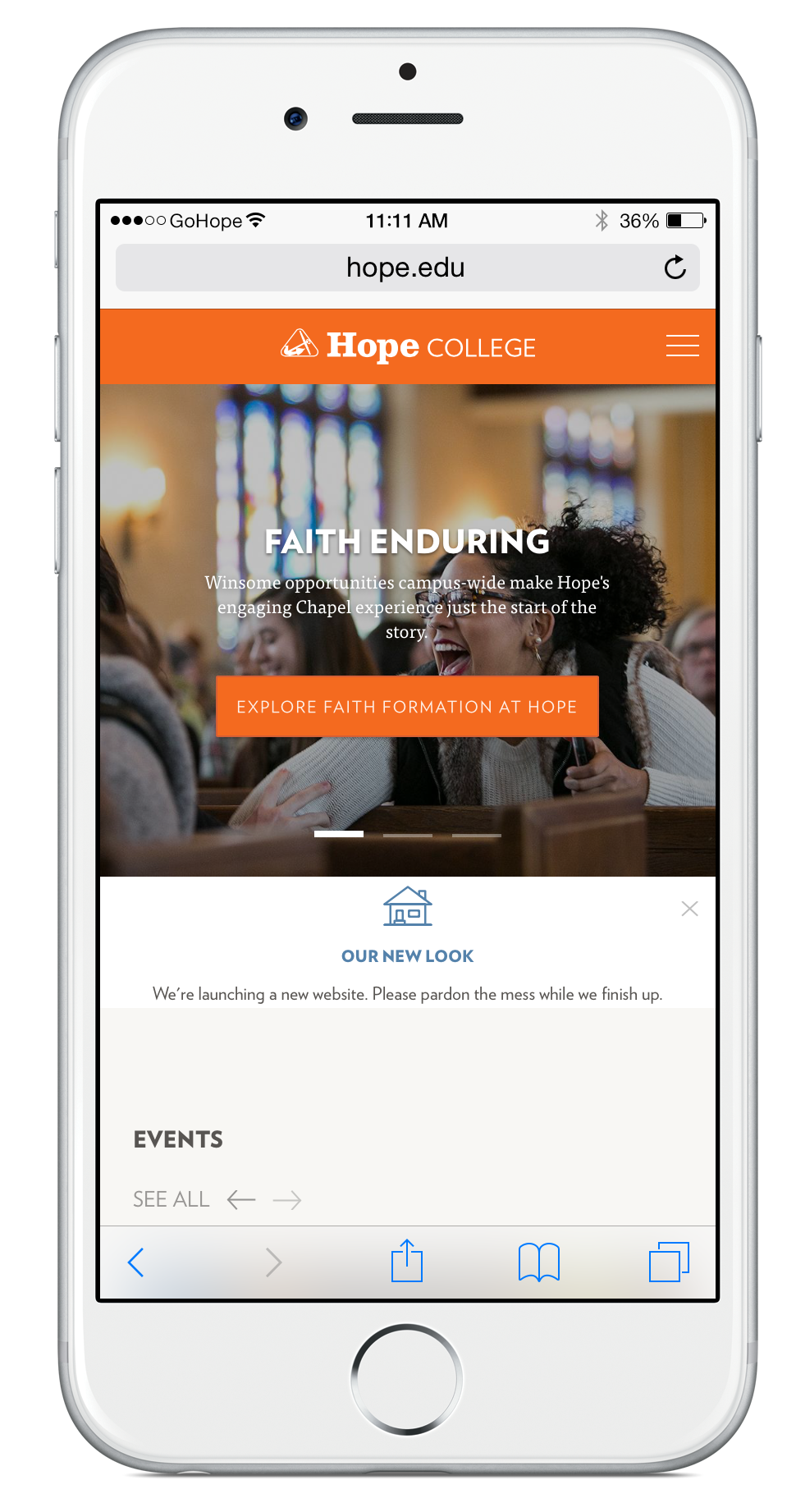 Generally speaking, when an organization upgrades its website, they focus on just one element of the process:
Refresh the design for a new look, feel and functionality
Address strategic changes, like what they're trying to accomplish with the website or how information is structured and organized
Revise content to better address their audience needs or reflect new messaging
Implement new processes that clarify roles and workflows throughout the organization
Here at Hope, we're doing all of the above. Yes, it's taken some time — a lot of time — but we're doing more than picking out paint samples and changing out the drapes.
We're changing the way Hope College communicates online.
Where we started

Where we've been

Where we are

Where we're going
There you have it. Things are changing around here, but the biggest change by far is the ways we're telling the Hope College story.
It's a great story — and we finally have a website to match.