When Pokemon Go debuted in the U.S. on July 6, the Hope campus found itself home to 29 PokeStops and one gym.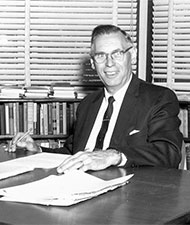 Gyms in the game contain Pokemon left by other players which visiting opponents may then battle, and no doubt many who make their way to the location at the center of campus for Pokemon Go simply have their encounter and move on. If they take time to notice the site and its in-game name, though, they'll be experiencing two tributes.
This is the story of "Icarus – A Br494 Memorial."
"Icarus" is the statue that stands at the southern edge of the college's beloved Pine Grove. Crafted by Kurt Laurenz Metzler, it was dedicated in 1989 in memory of Dr. Clarence De Graaf, who was a member of the Hope English faculty for 44 years, from 1928 to 1972. Dr. De Graaf died in 1986. The sculpture was given by his children.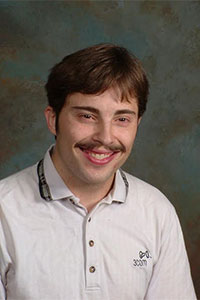 The appellation "A Br494 Memorial," however, doesn't appear on the plaque. It was added informally a quarter century later, and exists only in the digital world. It honors another member of the Hope community, the late Jonathan Brockmeier '01, who died in September 2014 at age 41 of an apparent heart issue. Jonathan was a long-time member of the Hope staff, serving as a system manager in the college's department of Computing and Information Technology.
That both memorials find themselves a part of Pokemon Go reflects how the game developed.
Pokemon Go was created by Niantic Inc., which had previously made another augmented-reality game called Ingress. Ingress, which like Pokemon Go also runs globally, involves "portals" established at a variety of landmarks and other sites that were submitted by those playing the game. All of the PokeStops and gyms are also portals in Ingress.
Both West Michigan and Hope have a number of Ingress players, and correspondingly the campus hosts many portals, ranging from prominent historic buildings like Van Vleck Hall and Dimnent Memorial Chapel, to sculptures like Sundog (at Phelps Hall) and Icarus.
Brockmeier had been an active Ingress player, and so his friends in the Ingress community made a point of having the already-extant portal, which is within sight of Durfee Hall where he worked, renamed in his honor using his in-game name, Br494. When Niantic adapted many of the game's portals for use in Pokemon Go, the name traveled along.
Ingress by its very nature gets players outside and journeying to in-game locations anchored in the real world. Pokemon Go does the same. Thanks to both, more people not only have an additional reason to enjoy the beautiful Hope College campus, but an opportunity to reflect on it and those who have been part of the college and the broader community.