Photographer Steve Nelson of the art faculty has long been interested in the relationship between industry, community and nature in the context of past and present, a fascination that stems from his exploration of an abandoned sand-mining facility while growing up in Muskegon, Michigan.
"My photographs question the illusion of purpose and function," said Professor Nelson, an associate professor of art who has taught at Hope since 1989. "What was the function of these spaces? What will that function be in the future? Will the spaces ever find a function, or will they continue to decline and ultimately face demolition?"
As an undergraduate, he photographed artisans in Guatemala who found their traditional hand-crafting being replaced by mass-produced goods. More recently, he has chronicled ruined abbeys in England ("communities of industry in addition to serving a religious function") and abandoned industrial facilities in rural Michigan that provide a relatively modern counterpart to the centuries-old sites on the other side of the Atlantic.
His latest study has focused on an abandoned paper mill in Plainwell, Michigan. His exploration, After Operations, was displayed in the mill itself in an exhibit that ran this summer along with Exposure Pathways, a sculpture installation by artist Sarah Lindley of Kalamazoo College, in conjunction with a traveling Smithsonian exhibition, The Way We Worked.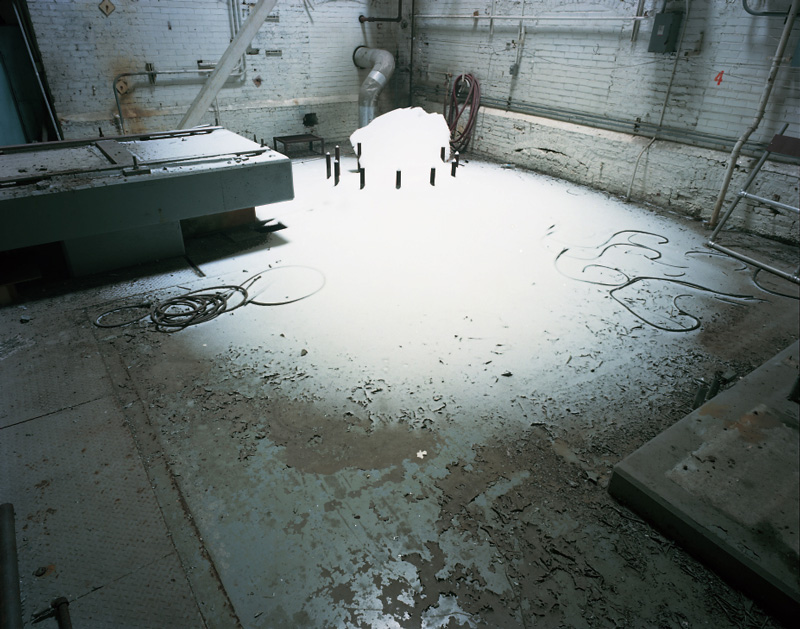 After Operations will soon be traveling, beginning with Kendall College of Art and Design in Grand Rapids, Michigan, this spring. Professor Nelson hopes that his art facilitates discussion as the people of the present navigate the world in which they find themselves and the relics of the past.
"I'm interested in being part of a larger dialogue with other scholars and artists in discussing issues of industry and community and where they cross over," he said. "I hope that the questions raised through the photographs contribute to the conversation about purpose and function and our perceptions of the past, present and future conditions."
Editor's Note: More about Professor Nelson and his work is available online at stevenelsonphotography.com