During its May meeting, the Hope College Alumni Association Board of Directors appointed three new members and elected one new officer.
The board's new members are: Victoria Chapman, a Hope junior from Canton; Dr. Jon Soderstrom, a 1976 graduate from Madison, Connecticut; and Dr. Carl Toren, a 1979 graduate from Lynwood, Illinois.
Newly elected to serve as vice president is Katie Schubert, a 2003 graduate from Frankfort, Illinois, succeeding Nancy Otterstrom, a 1978 graduate from Bethel, Connecticut, whose term with the board has ended. Victoria Brunn, a 1984 graduate from Santa Monica, California, will continue to serve as president. Bradley Norden, a 2004 graduate from Christiansburg, Virginia, is continuing to serve as secretary.
Alison Claucherty of Haslett, formerly Senior Class Representative, was appointed representative of the most recent graduating class. Josh Augustine of Maple Grove, Minnesota, formerly Junior Class Representative, was appointed Senior Class Representative.
In addition to Otterstrom, the board members who have concluded their service are: Connor Brady, a 2015 graduate from Walker; Tom Kyros, a 1989 graduate from Grand Rapids; and Jodi Wickersheimer, a 2001 graduate from Chicago, Illinois.
Chapman is majoring in communication and management. Her activities at Hope have included serving as a Student Ambassador, as assistant campus relations chair for the Student Activities Committee and as a volunteer tutor with the Children's After School Achievement (CASA) program, and the Sibylline sorority. She will study abroad in Milan, Italy, during the forthcoming fall semester.
She is a 2014 graduate of Plymouth High School, and the daughter of Willis and Elvira Chapman of Canton.
Soderstrom is the managing director of the Office of Cooperative Research at Yale
University, helping commercialize the inventions of Yale's faculty by partnering them with venture investors and existing corporations. He also worked to create the Yale Entrepreneurial Institute (YEI) to help students at Yale start scalable ventures. In addition, he helped envision and launch the Hope Entrepreneurship Initiative that is part of the Center for Faithful Leadership at Hope, for which he acts as a mentor, and has hosted two Hope students at YEI each year for the past two years.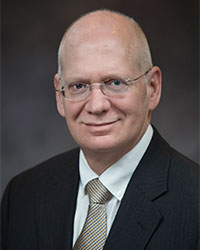 Prior to joining Yale in 1996, he was the director of program development for Oak Ridge National Laboratory after serving for 10 years as director of technology licensing for Martin Marietta Energy Systems.
Soderstrom was a founding board member and past president of the Association of Federal Technology Transfer Executives as well as a member of the Licensing Executive Society and Association of University Technology Managers, of which he is a past president.
He was honored as the 87th "Point of Light" by President George H.W. Bush in 1990 for his volunteer activities helping to construct and rehabilitate low-income housing in East Tennessee, and received the 2014 Bayh-Dole Award for fostering and promoting intellectual property activities. He received a Distinguished Alumni Award from Hope in 2011.
He and his wife, Gail, who is a 1978 Hope graduate, have three children: Rachelle, Kari '07 and Luke '10.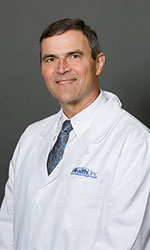 Toren is a pediatrician at HealthLinc, a community health center in East Chicago, Indiana. He also has been the medical consultant for Chicago's Head Start program for more than 10 years.
Prior to joining HealthLinc in 2016, he was chief medical officer at Chicago Family Health Center for 15 years and the medical director for the Infant Welfare Society for nine years. He also spent three years as a medical missionary at Aira Hospital in Ethiopia through the Reformed Church in America.
He has served on the Illiana Christian High School board in Lansing, Illinois, and on the Boy Scouts of America Board of Directors, Calumet Council. He has received numerous honors and awards, including the Illinois Primary Health Care Association Clinician Devotion Award in 2007.
His parents were Chester and Lucille (Teninga) Toren, members of the classes of 1941 and 1946 respectively. He and his wife, Margaret, have four children, all of whom are Hope alumni: Daniel '10, Erica '12, Craig '14 and Caroline '16.