A total of eight Hope College alumni who have pursued careers in opera and two alumni pianists with experience as opera accompanists are returning to campus for a concert on Tuesday, Oct. 24, at 7:30 p.m. in the Concert Hall of the Jack H. Miller Center for Musical Arts.
The public is invited. Admission is free.
The performance, the Sakiko Kanamori '63 Memorial Gala Alumni Concert, will feature singers and coach-accompanists who graduated between 1999 and 2012 and are returning from as nearby as Muskegon and as far away as Hong Kong. They will also participate in a panel discussion on Tuesday, Oct. 24, at 11 a.m. in the Concert Hall, reflecting on their journeys and the preparation they received at Hope.
The public is invited to both events. Admission is free.
"Hope alumni have gone on to impressive careers in opera, and we're honored to have a chance to feature several of them on a single stage," said Linda LeFever Dykstra, who retired from the college in May as an associate professor emerita of music after teaching voice at the college since 1997 — and had mentored many of the vocalists as students. "They have won prestigious awards, performed in young artist programs, completed graduate programs and are performing with opera companies, and several are teaching while pursuing performing careers."
"Audience members from the community will see what has happened to students they have heard during Musical Showcase and our Concerto/Aria concerts, in recitals, and at numerous college and community events," she said. "Present students can see the trajectory taken by students who were where our present students are, and we hope that younger singers will find inspiration for pursuing their own dreams."
The singers, each of whom will present two arias, will be Meredith Arwady, contralto; Jenna Buck, soprano; Dr. Isaac Droscha, baritone; Greg Frens, heldentenor; Heather (Benson) McCallum, mezzo-soprano; Brent Smith, bass; Dr. Briana Sosenheimer, soprano; and Sarah (Ashcroft) VandenBrink, soprano. The pianists will be Beth (Quimby) Fischer and Sally VanderPloeg.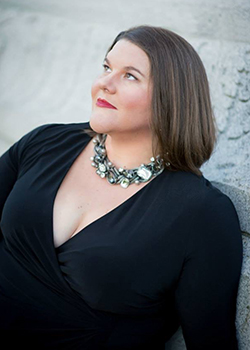 Arwady has performed with opera companies and symphonies across the U.S. and abroad, including the Metropolitan Opera, the San Francisco Opera, the Lyric Opera of Chicago, the Opera Company of Philadelphia, English National Opera, Oper Frankfurt, the New York Philharmonic, the Chicago Symphony Orchestra, the Pittsburgh Symphony and the Toronto Symphony. Earlier this year she performed with the Houston Grand Opera, Washington National Opera and Santa Fe Opera, and she will soon be performing with the Canadian Opera Company, New Orleans Opera, Atlanta Opera and Santa Fe Opera. She has won several competitions and awards, including the Metropolitan Opera National Councils, the George Londons, the Licia Albanese/Puccini Competition, the Marian Anderson Award, a Sara Tucker as well as a Richard Tucker Career Grant from the Tucker Foundation, and a Grammy. A 2000 Hope graduate, she holds a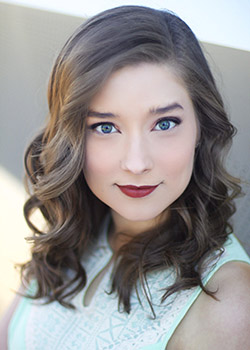 Master of Music degree in opera from The Curtis Institute.
Buck is a third-year doctoral student at Michigan State University, from which she holds a master's in performance. She is a 2012 Hope graduate, and her professional debut on the operatic stage was in 2012 with the Opera Grand Rapids Company. Through her time at MSU, she has participated in opera productions, and has conducted study in both Italy and China. Earlier this year she participated in the selective Martina Arroyo Prelude to Performance Program for young singers.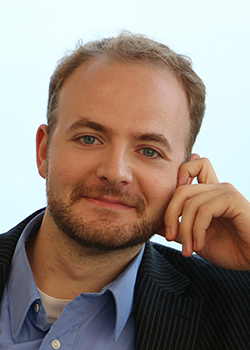 Droscha is a professor of humanities at The Hong Kong University of Science and Technology, where he also co-conducts the University Choir and is the music director and vocal coach of the summer musical. Companies with which he has performed in the United States, include the Des Moines Metro Opera, Michigan Opera Theater, Opera New Jersey, the Bayview Music Festival and Arbor Opera Theatre, for which he is a board member. He has performed recitals in the United States, Czech Republic, Hong Kong and Russia; has sung as a soloist with orchestras in the United States and Hong Kong; and is a frequent collaborator with Music Viva Hong Kong, performing in operas and song recitals. A 2008 Hope graduate, he holds a doctorate in vocal performance from the University of Michigan.
Fischer is the choral accompanist at the Harley School in Rochester, New York, where she maintains a busy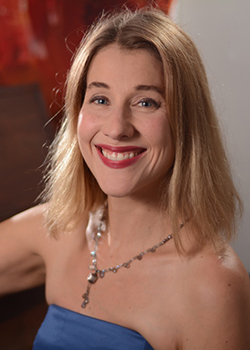 private piano studio, and is a former director of music with Buffalo Academy of the Sacred Heart. A 1999 Hope graduate, she holds a Master of Music degree in piano from the Peabody Conservatory of Music, where she has also been on the keyboard faculty. She has performed throughout New York State and in the Baltimore-Washington-Annapolis region, Michigan, Nebraska, Canada, the United Kingdom, the Netherlands and Moscow, Russia. Her accompanying credits include the Metropolitan Young Artists' Competition in Washington, D.C.; the Gretchen Hood Competition of Arlington, Virginia; and numerous degree recitals and freelance work.
Frens teaches vocal production at the Actor's Studio at Pace University in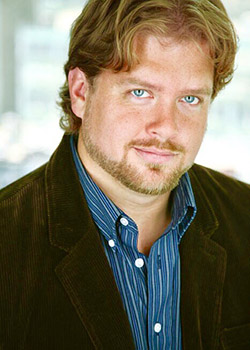 New York City. He began his career at Opera Columbus and made his international debut with the Graz Festival Orchestra in Austria. His performance credits also include Illinois Opera, DiCapo Opera in New York City and the American Wagner Project at the National Cathedral in Washington, D.C. A 2001 Hope graduate, he holds a Master of Music degree from The Ohio State University.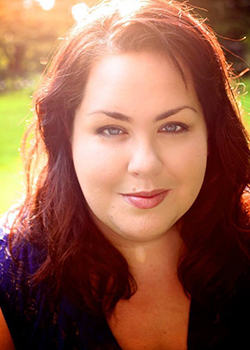 McCallum is Muskegon Civic Theatre's administrator of education and teaches private voice for all ages at her studio. A 2012 Hope graduate, she holds her master's in vocal performance from Michigan State University. She had her professional operatic debut with Opera Grand Rapids in 2012. Her time at MSU included performing with MSU Opera Theatre, and in 2014 she traveled to Beijing, China, with a consortium for an operatic concert collaboration with Beijing's Central Conservatory of Music.
Smith is a resident artist at the Academy of Vocal Arts in Philadelphia,
Pennsylvania, and was previously a resident artist at Michigan Opera Theatre, performing a variety of roles with each. He has also performed with operas including Arizona Opera, Toledo Opera and Kentucky Opera's American Opera Initiative. He has been a young artist with Sarasota Opera, Central City and Des Moines Metro Opera. A 2012 Hope graduate, he holds a Master of Music degree from the University of Northern Iowa.
Sosenheimer is with Indianapolis Opera as the stage director for the Resident Artist Ensemble and as resident assistant director, and is also on the voice faculty at Taylor University. She has performed in Austria, Canada, Italy, South Africa and throughout the United States. She has directed and assistant directed with Indianapolis Opera, Pittsburgh Festival Opera, Ball State University and Indiana Wesleyan University, and will guest direct at Anderson University in the spring. Her opera for children "Sam the Snake Saves the Day" toured Indiana elementary schools, while another she wrote, "The Three Little Hoosier Pigs," is being performed by the Resident Artists at Indianapolis Opera this fall. A 2010 Hope graduate, she holds a Master of Music degree in vocal performance from Bowling Green State University and a Doctor of Arts degree in vocal performance and stage direction from Ball State University.
VandenBrink, originally from Holland, graduated from Hope in 2011. She originally prepared to become an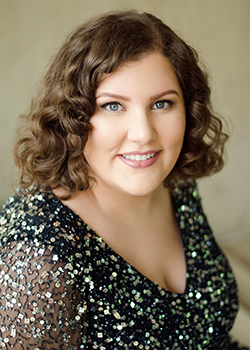 elementary-music teacher, but instead moved to Rochester, New York, to do graduate work at Eastman School of Music. She received her Master of Music degree in 2014 from Eastman, where she is currently completing a Doctor of Musical Arts degree in vocal performance and literature with a minor in vocal pedagogy. She has performed in numerous Eastman Opera Theatre Productions, including portraying Anna Maurrant in "Street Scene," reprising the same role she'd held while participating in Hope's production of the opera in the fall of 2010.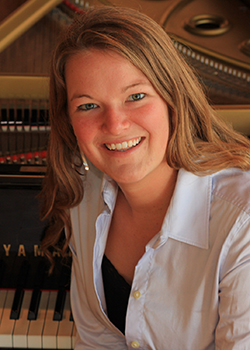 VanderPloeg, also originally from Holland, is a 2010 Hope graduate and has since completed both a master's degree in collaborative piano from The Boston Conservatory and a Bachelor of Science degree in nursing from the Massachusetts General Hospital Institute of Health Professions. She is currently working on the labor and delivery floor at MGH. She has served as rehearsal pianist for multiple productions. She has participated in many young artist programs, including the Aspen Music Festival, the International Performing Arts Institute in Germany and the Natchez Festival, and was an apprentice artist for Sarasota Opera's 2016 winter season.
The Oct. 24 concert is named in memory of Sakiko Kanamori, a 1963 Hope graduate from Japan who discovered her gift for singing while performing in the college's Chapel Choir, and went on to Juilliard and subsequently had an acclaimed opera career. She appeared in more than 400 opera performances between 1969 and 1981, primarily in Germany but elsewhere as well. She died of a rare blood infection in 2004.
In her memory, her husband, Byron Mook, and sons Barry and Dennis established an endowment to support Hope voice students who are on their way to professional singing careers. The six recipients since 2008 have included Droscha and VandenBrink. More information about Kanamori and the endowment is available at .
The Jack H. Miller Center for Musical Arts is located at 221 Columbia Ave., between Ninth and 10th streets.