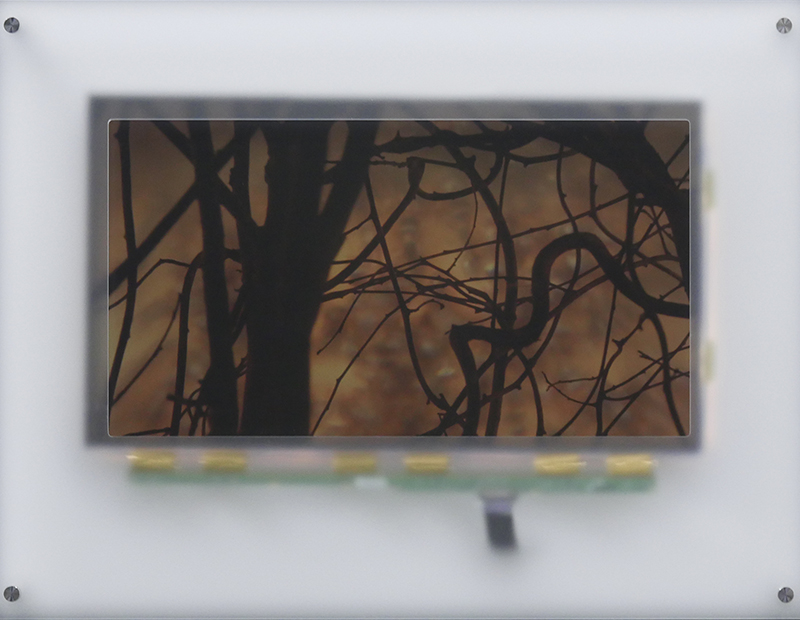 Artist Claudia Esslinger explores the concepts of connection and separation and the role that technology plays in facilitating or frustrating connections in the exhibition "Distant Tracings // Tracing Distance," opening at the De Pree Art Center and Gallery at Hope College on Friday, Oct. 13.
There will be an artist's talk on Friday, Oct. 13, at 4 p.m. and an opening reception on Friday, Oct. 13, from 5 p.m. to 6:30 p.m.
The public is invited to the exhibition, address and opening reception. Admission is free.
Claudia Esslinger is a visual artist working in media-based installation, video projection and collaborative performance. Her projects often invite interactivity, using new-media software. Her single and multi-channel video projections include those appropriate for gallery exhibitions, film festivals or as components for music or dance performances.
Collaboration with composers, writers, scientists, performers and dancers has enhanced Esslinger's semi-narrative, semi-abstract video projects. In "Distant Tracings // Tracing Distance," she has collaborated with Tom Giblin for the technical requirements of the project and Jack Esslinger for the construction.
Esslinger has received seven Ohio Arts Council Individual Excellence Awards and a New Forms Regional Grant (NEA). Her artist's residencies have included the Omora Ethnobotanical Preserve near Cape Horn (2009), Headlands Center for the Arts in Sausalito, California (2007), Singing Pictures workshop in Seoul, South Korea (2000) and the Grafikwerkstaadt in Dresden, Germany (1999).
She has taught at Kenyon College since 1984, first as a printmaker and then transitioning into video art, digital imaging, new media and installation. Originally from Long Island, New York, Esslinger attended Bethel College in St. Paul, Minnesota, and spent her graduate years at the University of Minnesota.
The exhibition will continue through Friday, Nov. 10.
The De Pree Art Center and Gallery is located at 275 Columbia Ave., between 10th and 13th streets. The gallery is open Mondays through Saturdays from 10 a.m. to 5 p.m., and Sundays from 1 p.m. to 5 p.m.