The Jack Ridl Visiting Writers Series of Hope College will feature Shann Ray and Hope alumnus Chris Dombrowski on Tuesday, Sept. 19, at 7 p.m. in the John and Dede Howard Recital Hall of the Jack H. Miller Center for Musical Arts for the 12th Annual Tom Andrews Memorial Reading.
There will also be a question-and-answer session in the Fried-Hemenway Auditorium of the Martha Miller Center for Global Communication earlier in the day, at 3:30 p.m.
The public is invited to both events. Admission is free.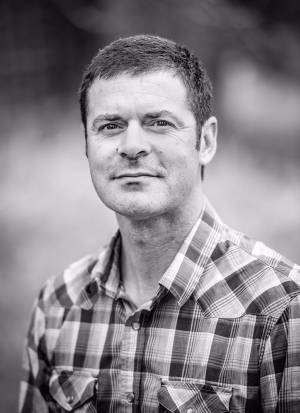 Chris Dombrowski, who graduated from Hope in 1998, is the author of "Body of Water: A Sage, a Seeker, and the World's Most Alluring Fish." He is also the author of two collections of poems: "By Cold Water," a Poetry Foundation Bestseller in 2009, and "Earth Again," which was named runner-up for Foreword Magazine's Book of the Year in Poetry. His poetry and nonfiction have been widely published in leading journals and magazines, including Poetry, The Sun, Outside, Orion and Gray's Sporting Journal. Born in Michigan, Dombrowski earned his MFA from the University of Montana. He lives in Missoula, Montana, where he is a fly-fishing guide, founder and co-director of the Beargrass Writing Retreat, and currently the Kittredge Distinguished Visiting Writer in the Environmental Studies Program at the University of Montana. Dombrowski's second work of nonfiction, tentatively titled "The Nature of Wonder," is forthcoming from Milkweed Editions.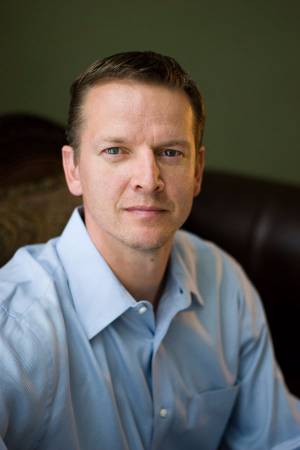 Poet and prose writer Shann Ray teaches leadership and forgiveness studies at Gonzaga University. His debut novel, "American Copper," won the Foreword Book of the Year Readers' Choice Award and the Western Writers of America Spur Award. Ray's collection of stories, "American Masculine," won the American Book Award; the Bakeless Prize from the Bread Loaf Writers' Conference; and two High Plains Book Awards, for Best Story Collection and Best First Book. His book of poems, "Balefire," won the High Plains Book Award for Poetry. His work has been published in Poetry, Esquire, McSweeney's, Prairie Schooner and Tin House online, among others. His work has been mentioned in the Best American Sports Writing, Best American Nonrequired Reading and Best of the West anthologies, and appeared in the Best New Poets and Best of McSweeney's anthologies. As a political theorist, Ray published "Forgiveness and Power in the Age of Atrocity" and co-edited "Conversations on Servant Leadership." A licensed clinical psychologist, he lives with his wife and three daughters in Spokane, Washington.
Every year, one reading in the Jack Ridl Visiting Writers Series is done in honor of Tom Andrews (1961-2001), a 1984 Hope graduate who was born and grew up in West Virginia. Following Hope, he earned his MFA at the University of Virginia. In his lifetime, Andrews published three books of poems and a memoir, "Codeine Diary," about his coming to terms with his hemophilia and his determined refusal to let it circumscribe his life. He also edited two collections of essays, "The Point Where All Things Meet: Essays on Charles Wright" and "On William Stafford: The Worth of Local Things." In 2002, Oberlin College Press published "Random Symmetries: The Collected Poems of Tom Andrews," a posthumous volume comprised of two previously published books of poetry, "The Brother's Country" and "The Hemophiliac's Motorcycle," and other works.
Additional information about the series can be found online at hope.edu/jrvws.
The Martha Miller Center for Global Communication is located at 257 Columbia Ave., at the corner of Columbia Avenue and 10th Street. The Jack H. Miller Center for Musical Arts is located at 221 Columbia Ave., between Ninth and 10th streets.