The Hope College Alumni Association will honor 2003 graduate Sarah Sanderson Doyle of Tokyo, Japan, and 2002 graduate Dr. Josiah Dykstra of Severn, Maryland, with Young Alumni Awards on Thursday, March 2, as emerging leaders who have already been making an impact through service and career.
The Young Alumni Award was established to honor the talents and contributions that young alumni have made to their professions, their communities and to the college, and was first presented in 2007. Criteria include having been a member of the Alumni Association for 15 or fewer years; notable prominence through professional endeavor, research, volunteerism, and/or involvement with the local or global community or the college; and demonstrating significant initiative by starting innovative service projects, research, businesses or other original enterprises.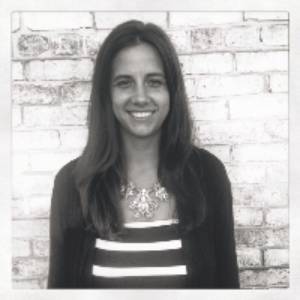 Sarah Sanderson Doyle is a Rotary International Peace Fellow, which is an elite program that selects 50 candidates a year worldwide to complete a Master of Arts degree in peace and conflict resolution at one of Rotary's Peace Centers. She is currently in her second year of study at International Christian University (ICU) in Tokyo, Japan. The program also includes a fully funded professional internship, which is completed during the summer between the two academic years. Doyle spent the past summer interning with the United States Embassy in Maputo, Mozambique, where she learned about visa and consular affairs, American citizen services and public diplomacy in action. She also volunteered during the evenings teaching English at the American Cultural Center, which the embassy runs and supports. Her research for her M.A. thesis in preparation for graduation in June 2017 concerns using foreign language education as a vehicle for teaching global citizenship.
Doyle is also a two-time recipient of a Fulbright Fellowship. During her first grant she was an English teaching assistant at a public university in Ilhéus, Bahía in Brazil. While serving in Bahía, she was awarded a second Fulbright Fellowship for the following year to work as a regional mentor for 12 new American Fulbright grantees serving in the northern Brazilian Amazon basin. After her time in Brazil, she gave presentations to colleges and universities, including Hope College, about fully funded international opportunities. Because of these presentations and other publications encouraging work and study abroad, she won second place in the nation-wide Citizen Diplomacy Challenge put on by the U.S. Department of State.
During her second Fulbright grant, Doyle was asked by the U.S. Embassy in Brasilia to help design, coordinate and run an English Immersion Camp for 60 underprivileged Brazilian teenagers. The goal of the weeklong experience was to share American culture, promote leadership, encourage community service and teach English to future leaders of the country. Three of the Brazilian students went on to be chosen as U.S Department of State "Youth Ambassadors" the following year, which included a trip to the States filled with homestays, language and cultural events and a visit to Washington D.C.
Her extensive international engagement since graduation has also included teaching English and Spanish in New Zealand, teaching English and lecturing about American culture at a university in China and serving as a study abroad residential director in Ecuador for Ohio State University. Her commitment to service, understanding and education has also included work both locally and elsewhere in the U.S., including as a short and long term substitute teacher for Holland Public Schools, as an interpreter, language instructor and curriculum facilitator in Bozeman, Montana, and as an AmeriCorps volunteer and crew leader in inner-city schools in Philadelphia, Pennsylvania.
Doyle received the Graduate Associate Teaching Award during the final year of her M.A. in Spanish Linguistics at The Ohio State University. She was granted one of the 10 highly coveted awards out of more than 3,500 graduate student applications. The honor was based on her excellence in teaching during two years of daily introductory Spanish classes to OSU undergraduate students while studying as a full-time graduate student.
Doyle received a B.A. in biology and a B.A. in Spanish at Hope, where her activities included off-campus study in Vienna, Austria; Kenya and Tanzania; Ecuador and the Galapagos Islands; and Santiago, Chile; as well as participation in varsity cross country and track and field, the Nykerk Cup competition, Phi Beta Kappa and the Mortar Board honorary society.
Since graduating from Hope, Doyle has continued to be involved in the life of the college. She has teamed up with Dr. Steven Bouma-Prediger of the Hope faculty to learn more about planning an effective faculty orientation as part of a new grant at ICU to develop and implement a series of multi-modal trainings for new professors in Asia unfamiliar with the liberal arts approach. She also co-authored a chapter of the book "Doing Liberal Arts and Sciences Education: Global Case Studies," which, among other models, focuses on Hope College's First Year and Senior Seminars as examples of high impact experiences for students to create community, practice critical thinking and find their unique passions and purpose in the world.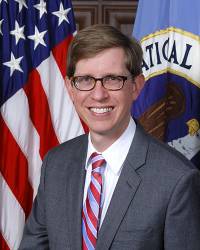 Josiah Dykstra is a pioneer in his profession and tireless advocate for global computer security. He earned two degrees simultaneously, a Bachelor of Arts in music and a Bachelor of Science in computer science. He was a member of Mortar Board and Phi Beta Kappa. He was active in Chapel Choir and served as a resident assistant and general manager of Hope's radio station, WTHS.
After graduating, he was awarded a graduate fellowship from the National Science Foundation to study computer security at Iowa State University, where he obtained his Master of Science degree. During college, he spent three summer internships at the National Security Agency before joining NSA full-time in 2004.
He began as a software developer and security evaluator and rose quickly as a technical leader and innovator. Over the past six years, he has been instrumental in launching three successful organizations focused on rapid response technology and innovation that enable the intelligence community to more effectively and efficiently defend the nation. For the past four years he has led teams in the Research Directorate where next-generation technology is created, evaluated, and deployed to government and military customers like U.S. Cyber Command. Under his leadership, his teams have won numerous internal awards, including the 2013 Research Team of the Year.
While working full-time, Dykstra earned a Doctor of Philosophy degree in computer science, opening a new field of research around digital forensics for cloud computing. He has become a leading authority on the topic and authored numerous multidisciplinary articles on the subject. He also advocates inside and outside of NSA for scientific rigor in cybersecurity, recently completing a book for cybersecurity practitioners about how to apply the scientific method. His work has been cited more than 100 times since 2010 by legal and technical scholars, and opened a new field of research and commercial product development.
Dykstra is also active in his community. At his home church in historic Annapolis, Maryland, he is a participant in back-to-school backpacks, Thanksgiving baskets, Christmas gifts, Guatemala evangelism, Sunday worship services, violin string ensembles, senior choir and the Vestry. He has overseen the launch of a campus-wide wireless network deployment and introduction of social media to reach new visitors and better communicate with members. He has been active as a vocalist in volunteer and professional choirs around Washington, D.C., including the Woodley Ensemble, Thomas Circle Singers and Suspicious Cheeselords.
Dykstra has continued to share his experiences and mentorship with Hope students through on-campus lectures and personalized career advice in the Department of Computer Science department. He also attends local Hope events in the Washington, D.C., area such as the annual viewing party for the Hope-Calvin basketball game.
He has received multiple awards, including being named one of 200 international promising young researchers to attend the 2nd Heidelberg Laureate Forum in Heidelberg, Germany; the Office of the Director of National Intelligence Galileo Award to find bold, innovative ideas and creative solutions to the nation's intelligence challenges; that 2010 Joint Meritorious Unit Award; the 2013 Department of Defense David O. Cooke Excellence in Public Administration Award; the Joint Civilian Service Achievement Award-U.S. Cyber Command; the 2015 National Intelligence Meritorious Unit Citation; the 2013 National Intelligence Exceptional Achievement Medal; and the Presidential Early Career Award for Scientists and Engineers, the highest honor bestowed by the United States on young professionals in his field.
Both Doyle and Dykstra will also present workshops hosted by the Alumni Association and the college's Career Development Center for students as they consider their lives after graduation. Doyle will present "Life Lessons from Language Learning" on Wednesday, March 1. Dykstra, along with Dr. Joel Toppen of the college's political science faculty, will present "American Self Defense in Cyberspace" on Thursday, March 2.