Hope College's Chase Gaca and Addyson Gerig have been selected the Michigan Intercollegiate Athletic Association Men's and Women's Field Athletes of the Week for the week of January 15-21.
Gaca set a school record in the weight throw during a four-team meet at Aquinas College on Friday.

The junior from Kingsley, Michigan (Kingsley Area HS) won the weight throw with a toss of 15.04 meters (49 feet, 4 ½ inches).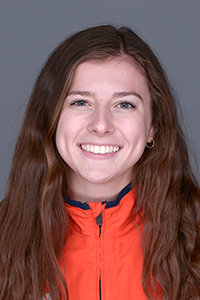 Gerig took first in the triple jump at Aquinas.

The sophomore from Holland, Michigan (West Ottawa) posted a top leap of 9.98 meters (32 feet, 9 inches on her final attempt.

Both Gerig and Gaca helped the Flying Dutch and Flying Dutchmen finish first in the team standings at Aquinas.