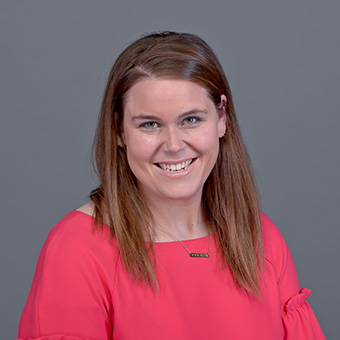 Dr. Katelyn Poelker of the Hope College psychology faculty has been honored as an outstanding young researcher with a promising future by the Society for Cross-Cultural Research (SCCR).
She received the society's Leigh Minturn Memorial Award for Early Career Cross-Cultural Research during the organization's 48th annual meeting, held on Feb. 13-16 in Jacksonville, Florida. Named for a past SCCR president who was a social psychologist at the University of Colorado, the award recognizes outstanding culture-related scholarly productivity and potential.
Poelker is an assistant professor of psychology at Hope. She joined the faculty in 2017, the same year that she completed her doctorate in developmental psychology at Saint Louis University, from which she also holds her master's and bachelor's degrees.
Her research interests are related to adolescents' socio-emotional development and how culture shapes developmental processes. She is particularly interested in working with Guatemalan and other Latin American youth, including at-risk children and adolescents. She is currently evaluating whether or not focusing on feeling grateful fosters well-being among Guatemalan adolescents, and collaborating with a team in Guatemala to investigate adolescent identity development. She is also pursuing research related to gender roles and women's empowerment and health in Latin America.
Poelker's publications include several articles in peer-reviewed professional journals, book chapters and book reviews, and she has made multiple presentations at professional conferences about her research. She regularly teaches Lifespan Development in addition to other courses like Advanced Research, and Psychology and Culture.
Founded in 1971, the SCCR is an interdisciplinary organization that provides its members the opportunity to network with scholars from a wide variety of approaches to cross-cultural and comparative research. SCCR members are professionals and students from the social-science fields of psychology, anthropology and sociology, and related fields including education, family studies, social work, human development, psychiatry, communications, ethnic studies and business.