The Hope College Board of Trustees has appointed four new members.
Newly elected are the Rev. Eddy Alemán of Grand Rapids; Dr. Llena Chavis of Holland; the Rev. Michael Pitsenberger of Rock Valley, Iowa; and Bishop Eugene Taylor Sutton of Baltimore, Maryland. Alemán, Pitsenberger and Sutton have been elected to three-year terms, while Chavis is serving a four-year term as a faculty representative. The terms became effective on July 1.
Trustees who have concluded service on the board are the Rev. Jeffrey S. Allen of Littleton, Colorado; Dr. Barbara DePree of Douglas; Nancy Dirkse DeWitt of Cincinnati, Ohio; the Rev. Dr. Kenneth W. Eriks of Holland; Dr. David W. Lowry of Holland; and Dr. Sonja Trent-Brown of Holland.
Karl Droppers of Holland is continuing to serve as chair and Suzanne L. Shier of Chicago, Illinois, is continuing to serve as vice-chair. Newly elected as secretary is Dr. Steven Boerigter of Los Alamos, New Mexico, who has succeeded Nancy Dirkse DeWitt.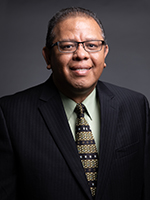 Alemán has been general secretary of the Reformed Church in America, which is the college's parent denomination, since 2018. He previously served the RCA as director of strategic leadership development and coordinator of Hispanic ministries.
He was born in Nicaragua. At age 16, he fled the civil war there and moved to Canada as a refugee. He also became a Christian at 16. When he was 21, he and his wife and their children joined an RCA church that was a Hispanic church plant in Toronto.
Alemán's experience at that church led him to plant several churches himself, first in Canada, and then, after earning an M.Div. from Western Theological Seminary, in Central California. He also earned an M.A. in New Testament from Fresno Pacific University Biblical Seminary. Later he was called to Emmanuel Reformed Church in Paramount, California, as pastor of Hispanic ministries and church planting.
He joined the denominational staff in 2014. Currently, he is pursuing a Ph.D. in New Testament studies at University of Wales Trinity St. David.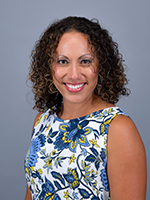 Chavis is an associate professor of social work and social work field director at Hope, where she has been a member of the faculty since 2013. She graduated from Hope in 2000, and after completing her MSW at Grand Valley State University earned her doctorate in counseling education from Southern Illinois University. GVSU's School of Social Work presented her with its MSW Distinguished Alumni Award for 2017-18.
Her teaching in the department has included introduction to social work, interviewing, interventions with individuals and groups, diversity, social work and the family and the field practicum. She is the author or co-author of multiple articles published in professional journals and a book chapter.
Chavis is the faculty mentor for the college's chapters of International Justice Mission whose mission is to fight human sex slavery across the globe, and the Phi-Alpha social work honors society, and a co-mentor for the social work and sociology student organization.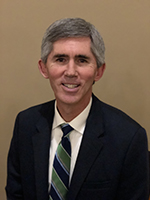 Pitsenberger has been the pastor of Carmel Reformed Church in Rock Valley since 2015. He was previously the teaching pastor at the Dyer, Indiana, campus of Faith Church for five years, before which he was senior pastor at Christ Memorial Church for 10 years. He has also ministered Reformed churches in South Holland, Illinois, and Hospers, Iowa.
He is a graduate of Concordia College, and holds a Master of Divinity degree from Western Theological Seminary. He is a past member of the Board of Trustees of Northwestern College of Orange City, Iowa, which like Hope is affiliated with the Reformed Church in America.
He and his wife, Gina, have four children; their fourth, Logan, recently completed his freshman year at Hope.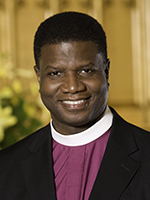 Sutton is Bishop of the Episcopal Diocese of Maryland, elected in 2008. Previously he served for eight years as Canon Pastor of the Washington National Cathedral, directing its Center for Prayer and Pilgrimage.
He has served at several other parishes, including Covenant Community Reformed Church in Muskegon Heights, St. Michael's Episcopal Church in Trenton, New Jersey, and St. Columba's Episcopal Church in Washington, D.C, and as Chaplain of the Episcopal Diocese of New Jersey. He has also held teaching positions at New Brunswick Theological Seminary, Vanderbilt University Divinity School and the General Theological Seminary.
Sutton leads retreats and conferences on spirituality, nonviolence, the environment and racial reconciliation throughout the nation, and co-founded Contemplative Outreach of Maryland and Washington. In addition to publishing several articles on prayer, spirituality and justice, he contributed to the books "The Diversity of Centering Prayer" and "Reclaiming the Gospel of Peace: Challenging the Epidemic of Gun Violence."
His board memberships include the Institute for Christian, Jewish & Islamic Studies, the Institute for Sustainable Communities, the Chesapeake Bay Foundation, the Maryland Clean Energy Initiative, and Bishops United Against Gun Violence. He was named by the Center for American Progress in 2014 as one of "14 Faith Leaders to Watch."
Sutton is a 1976 graduate of Hope, which presented him with a Distinguished Alumni Award in 2003, the same year he delivered the college's Baccalaureate sermon. He received the Master of Divinity degree from Western Theological Seminary, and did graduate studies at Princeton Theological Seminary and Anglican studies at the University of the South, School of Theology.