The Jack Ridl Visiting Writers Series at Hope College will host authors Marcel "Fable the Poet" Price and Guadalupe Garcia McCall on Thursday, Feb. 3, at 7 p.m. in Schaap Auditorium of the Jim and Martie Bultman Student Center.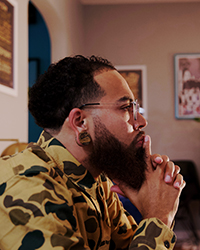 Audience members will get a chance to hear the authors read their own work and answer questions. The public is invited, and admission is free.
Marcel "Fable the Poet" Price is a writer, teaching artist, community advocate, spoken word poet, and motivational speaker. He is executive director of The Diatribe, an organization focused on empowering youth through the performing arts. He is the author of a book of poetry titled "Adrift in a Sea of M&Ms" and was the 2017-2020 Poet Laureate of Grand Rapids.
Guadalupe Garcia McCall was born in Mexico and moved to Texas as a young girl, keeping close ties with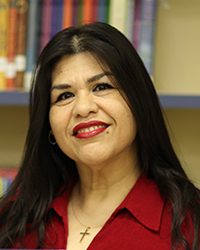 family on both sides of the border. Trained in theater arts and English, she is now an assistant professor of English at George Fox University in Oregon. Her poems for adults have appeared in more than 20 literary journals, and she won the Pura Belpré Award for her first novel, "Under the Mesquite."
More information about the Visiting Writers Series and this upcoming event is available at jrvws.org
Audience members who need assistance to fully enjoy any event at Hope are encouraged to contact the college's Events and Conferences Office by emailing events@hope.edu or calling 616-395-7222 on weekdays between 9 a.m. and 5 p.m. Updates related to events are posted when available in the individual listings at hope.edu/calendar
Due to the ongoing global COVID-19 pandemic, Hope is currently requiring that masks be worn by all individuals while indoors on campus unless in their living space or alone in their work space.
The Jim and Martie Bultman Student Center is located at 115 E. 12th St., at the center of the Hope campus between College and Columbia avenues along the former 12th Street.