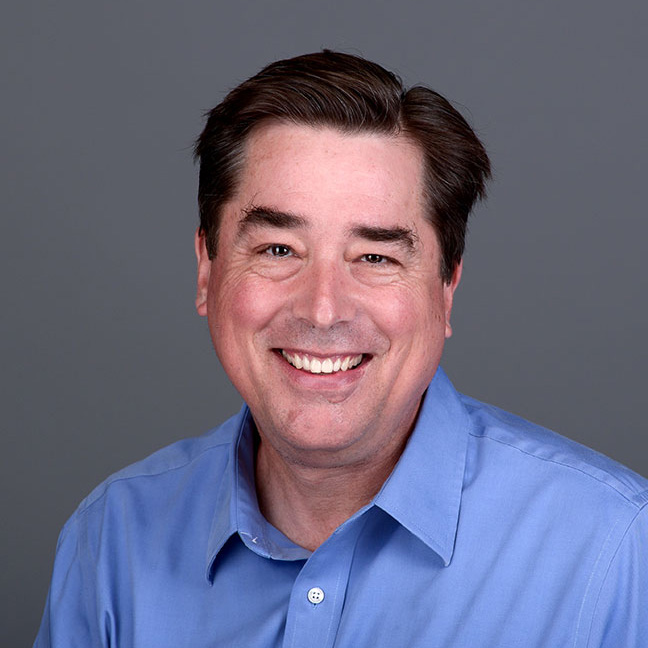 Dr. Michael Pikaart, professor of chemistry at Hope College, has been named a Fellow of the American Society of Biochemistry and Molecular Biology.
Designation as a fellow recognizes outstanding commitment to the ASBMB through participation in the society in addition to accomplishments in research, education, mentorship, diversity and inclusion, advocacy, and service to the scientific community. The society has selected 20 scientists as fellows this year. They will be honored during the ASBMB's annual meeting, being held in Seattle, Washington, on March 25-28.
"We are delighted to welcome the 2023 class of ASBMB fellows," said Dr. Judith Bond, past president of the ASBMB and chair of the subcommittee that manages the fellows program. "This group truly represents members who have provided exceptional commitment to our society through their service as well as outstanding contributions to advance the molecular life sciences. They reflect the breadth and diversity of our members as researchers, educators, mentors and/or advocates of our profession. It is an honor to have these individuals represent ASBMB, and we look forward to seeing them continue to serve as role models and mentors to aspiring scientists."
Pikaart is one of only two of this year's 20 fellows from a liberal arts college. The others are from universities with graduate programs, research or medical centers, or industry.
He was nominated by Dr. John Tansey, director of the interdisciplinary program in biochemistry and molecular biology at Otterbein University, who wrote, "His work with the society, his work with students, his scientific contributions and his contributions to education all collectively paint a picture of someone the society should be proud to call a fellow."
Pikaart has been a member of the Hope faculty since 1999 and an ASBMB member for more than 20 years. He directs the college's ASBMB-accredited biochemistry and molecular biology program, and was instrumental in Hope achieving accreditation for the program. He is actively involved in ASBMB meetings and has served as an undergraduate poster competition judge since he joined the society. He also is dedicated to the activities of the society's undergraduate Student Chapters program and has served as a regional director and a member of the Education and Professional Development Committee.
He is a research fellow with the college's Global Water Research Institute, conducting work collaboratively with Hope students. His lab focuses on environmental microbiology, working with nonprofit and government organizations to develop and test methods to ensure that drinking water is safe for humans and the environment.
He also focuses on biochemistry pedagogy. Along with his collaborators in the National Science Foundation-funded BASIL (Biochemistry Authentic Scientific Inquiry Lab) project, he has played a major role in developing an undergraduate biochemistry research experience that allows students to help determine the enzymatic function of proteins with unknown activities.
Pikaart has received a variety of external grants in support of his research, including from the National Science Foundation and the National Institutes of Health. He has written numerous articles — many with Hope students as co-authors — published in peer-reviewed professional journals.
Established in 1906, the American Society for Biochemistry and Molecular Biology is an international nonprofit scientific and educational organization. The ASBMB is one of the largest molecular life science societies in the world, and has more than 11,000 members, made up of students, researchers, educators and industry professionals.