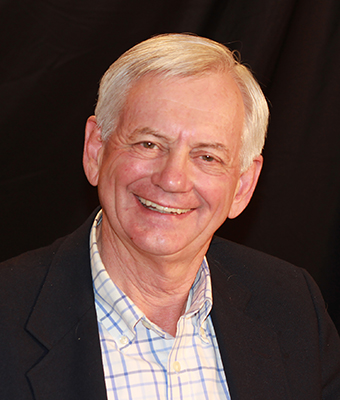 Dr. P.J. Hill, who is a senior fellow of the Property and Environment Research Center and professor emeritus of Wheaton College, will present "How We're Failing Liberalism: The Promises and Perils of Coercion" on Monday, Nov. 6, at 7 p.m. at Hope College in Schaap Auditorium of the Jim and Martie Bultman Student Center.
The public is invited. Admission is free.
In discussing liberalism, Hill isn't referring to the contemporary liberal vs. conservative dynamic. His focus is on the modern liberal order that began in parts of Western Europe in the 17th and 18th centuries and later spread to more of the world including the United States, and emphasizes individual rights and liberty, democracy and free enterprise.
As he explains in his abstract: "This order, based on the concept of universal human dignity, depends on the use of coercion in a powerful but limited way. Recent criticisms of the modern liberal order identify, appropriately, many serious social ailments of our time. The solution many critics suggest includes a notable expansion of coercion. These arguments often fail to recognize the numerous downsides and deficiencies inherent in the greater use of coercion to address social problems."
He continues: "Coercion by the nation state can be a powerful force for good and for evil. In fact, the modern liberal order, especially as it emerged, relied on a degree of coercion to recognize and protect universal human dignity. However, current efforts to expand the use of state coercion are unlikely to achieve their intended goals while undermining the liberal order itself."
Hill joined the Wheaton College faculty as a visiting professor in 1986 and was the George F. Professor of Economics from 1987 until becoming professor emeritus in 2011. He previously taught at Montana State University for several years. He has been a senior fellow with the Property and Environmental Research Center in Bozeman, Montana, since 1995.
He is the co-author, with Terry L. Anderson and Douglass North, of "Growth and Welfare in the American Past"; with Terry Anderson of "The Birth of a Transfer Society"; and also with Terry Anderson of "The Not So Wild, Wild West: Property Rights on the Frontier." He has also authored numerous articles on the theory of property rights and institutional change, and has edited six books on environmental economics.
Hill's undergraduate degree is from Montana State and his Ph.D. from the University of Chicago. He grew up on a cattle ranch in eastern Montana, which he operated with his family until 1992, when he sold the ranch and bought a smaller ranch in western Montana, which he operated until 2012. He resides in Bozeman.
The event is hosted by the college's Markets & Morality student organization and co-sponsored by the college's Department of Economics and Business and Department of Political Science.
Markets & Morality aims to support and celebrate freedom of expression in the context of the liberal arts by hosting speakers and films on topics spanning the economic, political and cultural aspects of human civilization, with a special concern for human flourishing as understood in Christian perspective. Markets & Morality also hosted presentations by Hill in November 2021, when he visited campus to present "Moral Formation in the Modern Market Economy"; and, virtually, in September 2020, when he discussed "Stewardship for Everyone: An Economist's Proposal for Environmental Health."
To inquire about accessibility or if you need accommodations to fully participate in the event, please email accommodations@hope.edu. Updates related to events are posted when available in the individual listings at hope.edu/calendar
The Jim and Martie Bultman Student Center is located at 115 E. 12th St., at the center of the Hope campus between College and Columbia avenues along the former 12th Street. Schaap Auditorium is on the lower level near the building's southwest corner.