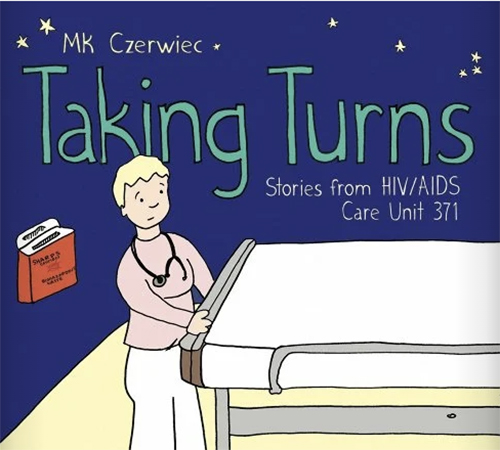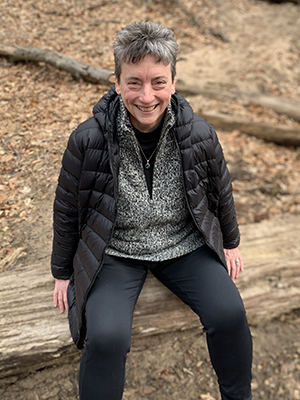 Hope College's Jack Ridl Visiting Writers Series will feature authors Elizabeth Trembley and MK Czerwiec, who combine visual art and narrative in their graphic memoirs to explore themes such as memory, trauma, illness and healthcare, on Wednesday, Sept. 20, at 7 p.m. in Schaap Auditorium of the Jim and Martie Bultman Student Center.
The public is invited. Admission is free.
The event is the annual Tom Andrews Memorial Reading, which is named in honor of a Hope graduate who was a poet. It will include a question-and-answer opportunity with Trembley and Czerwiec following narrative performances of the two writers' work.
Elizabeth Trembley, Ph.D., is a popular-culture scholar and storytelling teacher of more than three decades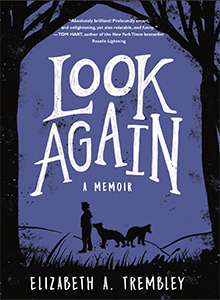 who has trained in places as diverse as the University of Chicago, Disney University, and the Sequential Artists Workshop. A 1985 Hope graduate, she was a member of the college's English faculty for more than 20 years, retiring in 2019. Her graphic memoir, "Look Again," has been described by Publishers Weekly as "an inventive and introspective memoir. By carefully unfolding the complexities of trauma and memory, Trembley has created a quasi-psychological/therapeutic thriller, one crafted with equal parts mystery, honesty, and empathy."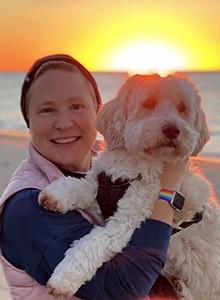 MK Czerwiec, RN, MA, is a nurse, cartoonist, educator, and co-founder of the field of Graphic Medicine. Using comics to reflect on the complexities of illness and caregiving, she is the editor of two-time Eisner Award winning "Menopause: A Comic Treatment" and, most recently, creator of "Taking Turns: Stories from HIV/AIDS Care Unit 371," of which Alison Bechdel, author of "Fun Home: A Family Tragicomic," has said, "[These tales] chart a remarkable episode in the history of medicine... we see the power dynamic between doctor and patience begin to shift. When cure is not an option, care takes on new meaning."
Every year, one reading in the Jack Ridl Visiting Writers Series is held in honor of Tom Andrews (1961-2001), a 1984 Hope graduate who was born and grew up in West Virginia. Following Hope, he earned his MFA at the University of Virginia. In his lifetime, Andrews published three books of poems and a memoir, "Codeine Diary," about his coming to terms with his hemophilia and his determined refusal to let it circumscribe his life. He also edited two collections of essays, "The Point Where All Things Meet: Essays on Charles Wright" and "On William Stafford: The Worth of Local Things." In 2002, Oberlin College Press published "Random Symmetries: The Collected Poems of Tom Andrews," a posthumous volume comprised of two previously published books of poetry, "The Brother's Country" and "The Hemophiliac's Motorcycle," and other works.
More information about the Jack Ridl Visiting Writers Series can be found online at hope.edu/jrvws
Audience members who need assistance to enjoy any event at Hope fully are encouraged to contact the college's Events and Conferences Office by emailing events@hope.edu or calling 616-395-7222 on weekdays between 9 a.m. and 5 p.m. Updates related to events are posted when available in the individual listings at hope.edu/calendar
The Jim and Martie Bultman Student Center is located at 115 E. 12th St., at the center of the Hope campus between College and Columbia avenues along the former 12th Street. Schaap Auditorium is on the lower level near the building's southwest corner.