The Hope College Knickerbocker Film Series will continue the college's long tradition of showing newly released independent and international films this May and June. The four-film series consists of "Hilma" on May 31-June 3; "Tori and Lokita" on June 7-10; "The Quiet Girl" on June 14-17; and "Roise and Frank" on June 21-24. The films will run Wednesdays through Saturdays beginning at 7:30 p.m.
Lasse Hallström's "Hilma" brings to life the story of a woman who posthumously revolutionized the art world as one of the first abstract artists. In this immersive biopic starring Tora Hallström as the young Hilma, and Lena Olin as the mature Hilma, we follow the artist from her early life through her rising artistic career and spiritual awakening after the loss of her beloved younger sister, Hermina. "Hilma" explores Klint's spiritualism, her unconventional love life, and the impetus behind her work — from the writings of Rudolph Steiner to the strong influence of the Theosophic Movement, and her belief in its mystical philosophy — in a portrait of a woman well ahead of her time. The film is English. It is not rated and has a two-hour run time with showings at 7:30 p.m. from May 31 to June 3.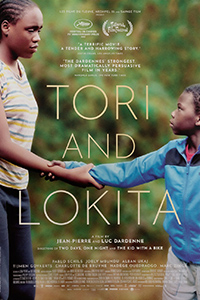 Described as "highly stylized and refined" by the New York Times, "Tori and Lokita" is a heart-stopping thriller that casts an unflinching eye on the trials of the young and dispossessed. A friendship unites two youngsters, 11-year-old Tori and 16-year-old Lokita, who have travelled alone from different countries (Benin and Cameroon) but pass themselves off as brother and sister. They find themselves contending with the cruel conditions of their exile in Belgium, where their connection to one another never fails even as society fails them. The film is in French with English subtitles with an 88-minute minute run time. Showings are at 7:30 p.m. from June 7 to June 10.
The Academy Award-nominated "The Quiet Girl" is a 2022 Irish coming-of-
age drama. Set in 1981, the film tells the story of a young girl, Cáit, who is sent away for the summer from her dysfunctional family to live with "her mother's people": Seán and Eibhlín Cinnsealach; a middle-aged couple she has never met. Slowly, in the care of the couple, Cáit blossoms and discovers a new way of living, but in this house where affection grows and there are meant to be no secrets, she discovers one. The film was nominated for Best International Feature Film at the 95th Academy Awards. The film is rated PG-13 and is mostly in Irish with English subtitles, with a run time of 95 minutes. Showings are at 7:30 p.m. from June 14 to June 17.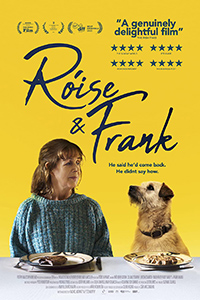 "Róise and Frank" is a comedy with serious questions. Róise is still grieving the loss of her husband, Frank, when a mysterious dog shows up at her door. Mildly annoyed by the canine attempting to disrupt her mourning, she attempts to ignore him. But before long, a series of coincidences convince her that somehow this shaggy dog is Frank reincarnated. Soon the dog will win over others in their small town, in addition to becoming the unlikely coach to a shy, hurling-loving local boy. The film is in Gaelic with English subtitles and runs 90 minutes with showings at 7:30 p.m. from June 21 to June 24.
Tickets for the individual films are $7 for regular admission, and $6 for senior citizens, Hope College faculty and staff, and children. Tickets will be sold at the door.
Audience members who need assistance to fully enjoy any event at Hope are encouraged to contact the college's Events and Conferences Office by emailing events@hope.edu or calling 616-395-7222 on weekdays between 9 a.m. and 5 p.m. Updates related to events are posted when available in the individual listings at hope.edu/calendar
The Knickerbocker Theatre is located in downtown Holland at 86 E. Eighth St., between College and Columbia avenues.