Campus Ministries
Resources
We recommend these key articles and books as additional resources for integral mission.
Articles
"The Cost of Short Term Missions" by Scott Bessenecker
Study Guides
"Back Home: Daily Reflections on Reentry" by Lisa Espineli Chinn could be useful for international and study abroad students, short and long-term missionaries, and even those who aren't crossing international borders, but are experiencing the culture shock of moving back home after living away.
"Think Home: A Reentry Guide for Christian International Students" by Lisa Espineli Chinn helps Christian international students think through the challenges they will face upon returning home. It includes thought-provoking questions, exercises, Bible studies, comments from past returnees, reentry teaching, and a list of additional resources.
Books
The Justice Calling
Justice requires perseverance--a deep perseverance we can't muster on our own. The world's needs are staggering and even the most passion-driven reactions, strategies, and good intentions can falter. But we serve a God who never falters, who sees the needs, hears the cries, and gives strength--through Jesus Christ and the Holy Spirit--to his people.
Good News About Injustice
The good news about injustice is that God is against it. God is in the business of using the unlikely to accomplish justice and mercy. In this tenth-anniversary edition of Gary Haugen's challenging and encouraging book he offers stories of courageous Christians who have stood up for justice in the face of human trafficking, forced prostitution, racial and religious persecution, and torture. This expanded edition brings up to date his work in calling for the body of Christ to act. Throughout, he provides concrete guidance on how ordinary Christians can rise up to seek justice throughout the world.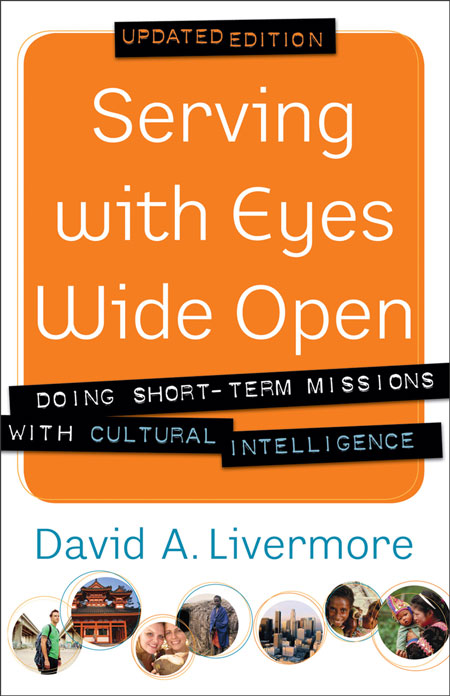 Serving with Eyes Wide Open
Short-term mission trips are a great way to impact the kingdom. Yet they can lack effectiveness because of mistakes or naiveté on the part of participants. In this insightful book, David A. Livermore calls us to serve with our eyes open to global and cultural realities so we can become more effective cross-cultural ministers. Winner of an Outreach Resource of the Year Award in global outreach from Outreachmagazine, Serving with Eyes Wide Open is a must-have book for anyone doing a short-term mission or service project, whether domestic or overseas. Now updated throughout to reflect the changing mission field.
Campus Ministries
van Andel Huys der Hope110 East 12th StreetHolland, MI 49423
workP. 616.395.7145
chaplain@hope.edu