Van Raalte Institute
Annual Reports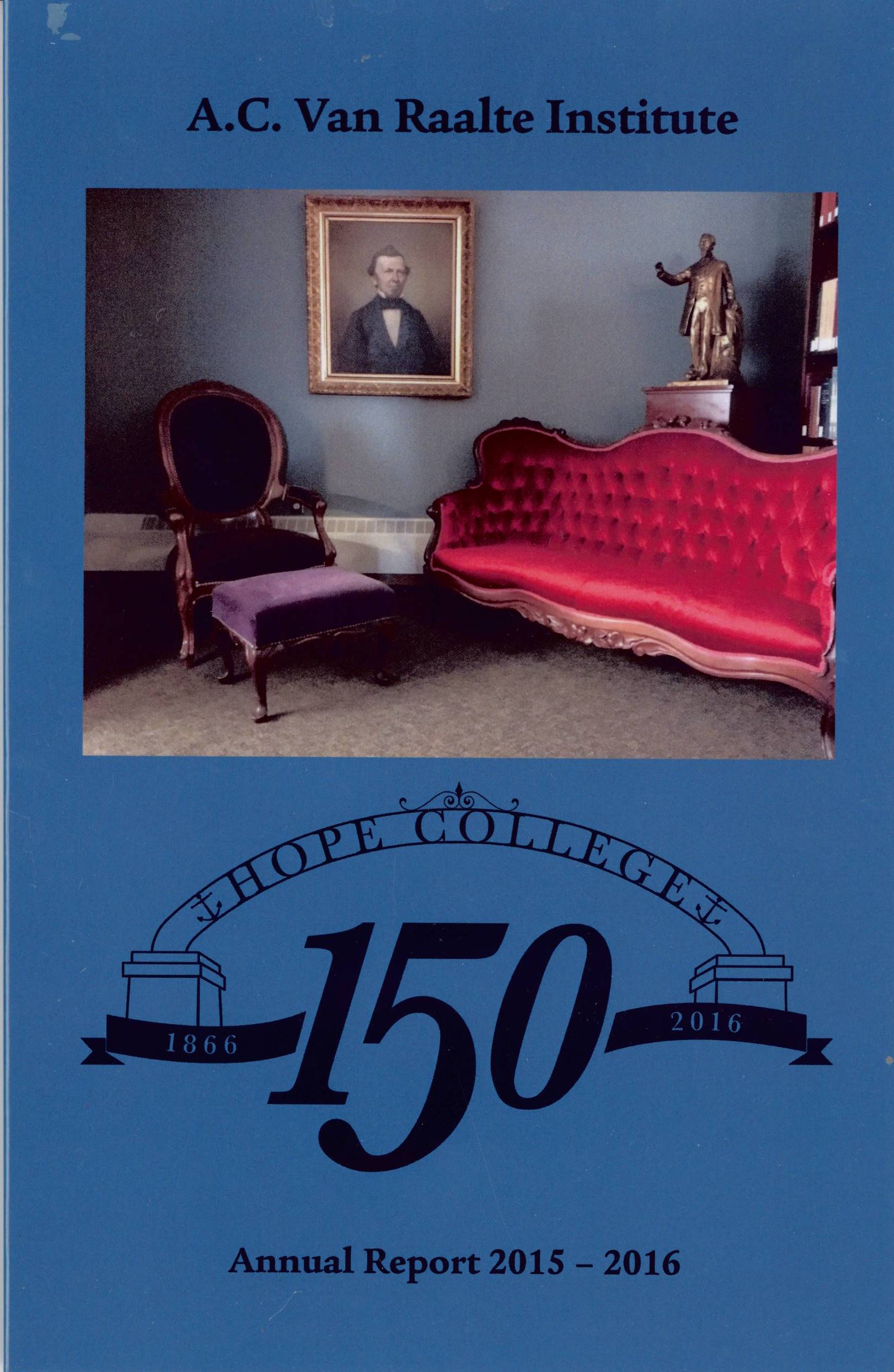 Stay up to date with the growth and expansion of the institute and with all our current projects and activities.
Each member reports on their current research and publication projects, as well as their contributions to church and community.
Take a walk through the history of the institute by browsing our annual reports. Print copies from the files below, or order copies as supplies allow.
For issues dated from 1996 to 2003, please contact our office, and we will be happy to assist you.
Van Raalte Institute
Theil Research Center9 East 10th StreetHolland, MI 49423
workP. 616.395.7678
vanraalte@hope.edu