De Pree Art Gallery
2021 Borgeson Artist in Residence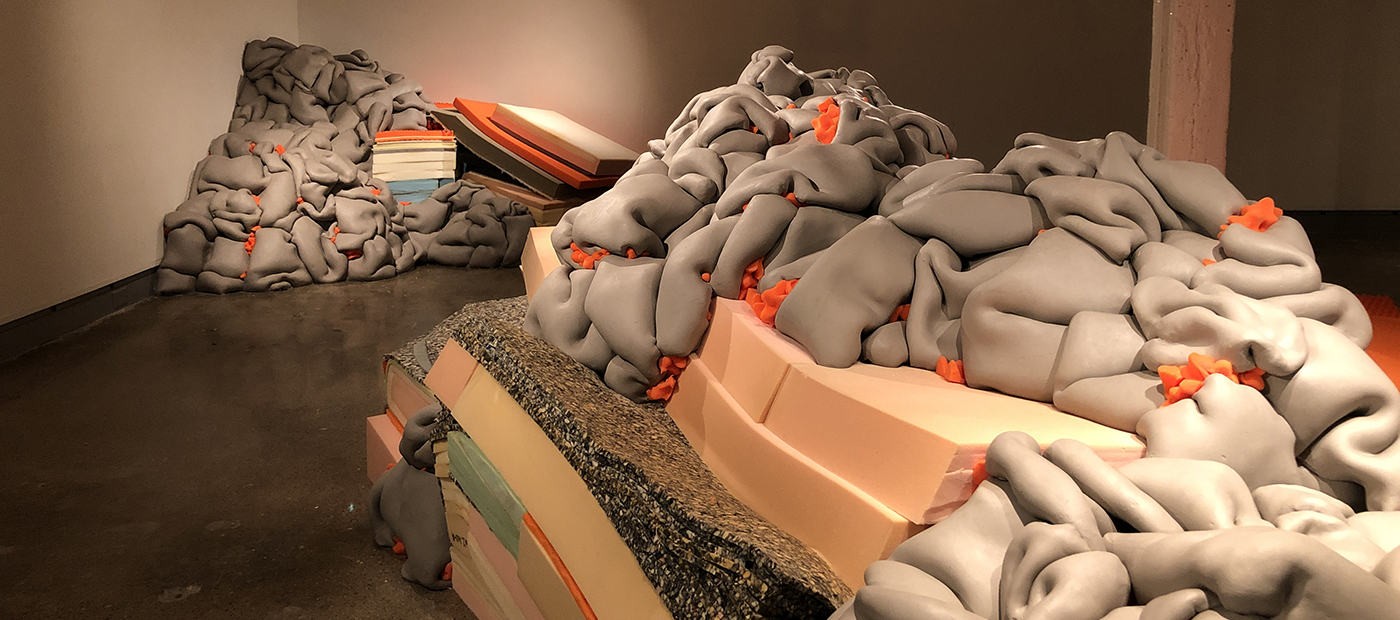 Shauna Merriman
August 27–September 24, 2021
Merriman is a sculpture, ceramic and installation artist who uses clay for its geologic properties. Building work from native resources tied to geographic borders and collective history, she uses materials, industry and sites as community points of connection. In Appalachia, she harvested Acid Mine Drainage yellow iron and used Logan Sewer Pipe's clay to create work for Material Histories, Cultures of Resistance. Her recent exhibition in China came out of local clay, glazes and obsolete refractory brick. Merriman works in off-spaces and with industrial remnants due to her interest in so-called leftovers, evolving resources and discarded places. Landscapes and bodily topographies contextualize and record experiences that erode, slip and shift.
Currently, Merriman is pursuing work about extraction and re-routing. Her research interests include Lake Michigan's basin resources and Holland's underground pipes that divert 762 gallons per minute of coal station by-product.
Press release for the 2021 Borgeson Artist in Residence exhibit
Gallery Hours
Monday–Saturday:
10 a.m.–5 p.m.
Sunday: 1–5 p.m.
The gallery is handicapped accessible. Admission is free.
De Pree Art Gallery
De Pree Art Center275 Columbia AvenueHolland, MI 49423
workP. 616.395.7500
art@hope.edu