Kinesiology Department
Degree Programs
The kinesiology department uses the study and practice of human movement to transform the mind, body and spirit for lives of leadership, character and service.
We live out this mission in our two academic programs:
Exercise Science
Exercise science majors will find themselves well prepared for a variety of health-related career paths. In addition to our general exercise science course sequence, we offer several other sequences that will have student prepared for post-graduate studies including pre-medical, pre-physicans assistant, pre-physical therapist and pre-occupational therapist. We also provide a Professional Tennis Management program.
Check out the exercise science program
PHYSICAL EDUCATION AND HEALTH EDUCATION
In partnership with the Hope College education department, we offer a major in physical and health education (K–12) certified by the State of Michigan.
Interested in ONE OF OUR Degree Programs?
Contact our department chair, Dr. Maureen Dunn, for more information.
Kinesiology Department
DeVos Fieldhouse222 Fairbanks AvenueHolland, MI 49423
workP. 616.395.7070
kinesiology@hope.edu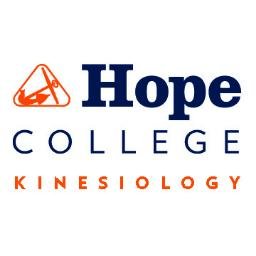 Kinesiology Tweets@HopeKinesiology
We love hearing from our @HopeKinesiology grads! Alumnae Ana Engelsman and Grace Ditzenberger attending a Physical Therapy conference in San Diego.