Alumni and Family Engagement
England: The Liberal Arts in London and the Countryside
From September 8–17, 2023, explore London and the surrounding countryside with Tom & Cheryl Smith. Highlights include Stonehenge, the lovely cities of Bath, Stratford-Upon-Avon and Cambridge, the picturesque area of the Cotswolds, majestic Windsor Castle and exploration of the fascinating capital city, London.

Tour Highlights
The first part of our tour takes us to Stonehenge, the most famous of Britain's over 900 prehistoric stone circles. Following our visit, we're on our way to the elegant city of Bath, aptly named for the baths the Romans built.
The picturesque area of the Cotswolds awaits us next, which is known for its rolling hills and enchanting villages of honey-colored stone. We'll make stops in a few of these enchanting villages and take a guided walking tour of Chipping Campden, in the heart of the Cotswolds.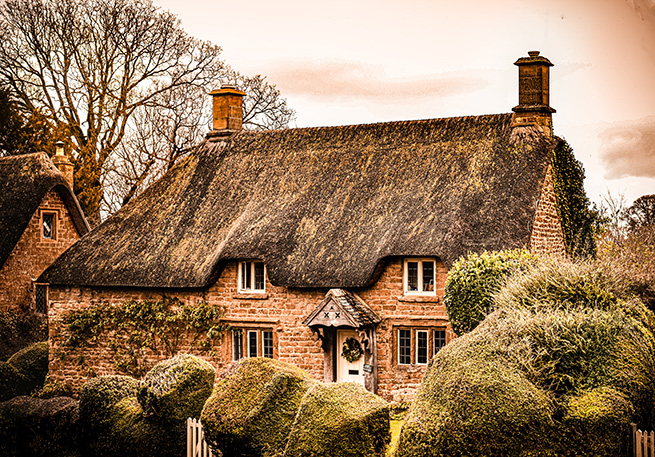 Then we'll head to Stratford-Upon-Avon, hometown of the legendary poet and playwright, William Shakespeare. We'll visit Anne Hathaway's Cottage in nearby Shottery, where Shakespeare's wife lived as a child. With its charming Tudor farmhouse and acres of gardens, it is a delight.
Afterward, we'll drive to the lovely university town of Cambridge, where attractive college buildings, gardens, punts (flat-bottomed boats) on the River Cam, and huge bookstores all blend to create a peaceful, scholarly atmosphere. We'll visit Trinity College and see the ornate fountain of 1602 and the library built by Sir Christopher Wren. We'll also visit King's College and Chapel and plan to attend an Evensong service.
Departing Cambridge, we'll head to Windsor to visit the historic Windsor Castle. This residence of the British royal family is the oldest and largest inhabited castle in the world. We'll continue to central London, where Tom and Cheryl will take us on an orientation walking tour. Afterward, we'll enjoy a dinner and a West End musical.
In the city, we'll head to the Tower of London, which houses an astounding collection of the Crown Jewels. We'll then transfer to Greenwich for a visit to the Royal Observatory, home of the Prime Meridian. Our return to central London will be a river cruise on the Thames.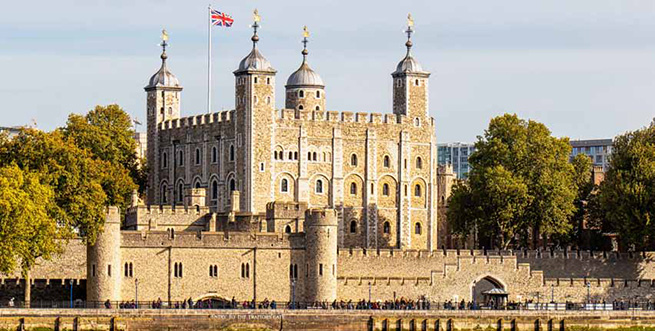 On our last full day in England, we plan to explore and shop at Borough Market, London's oldest and most famous street market. We'll reconvene for our farewell dinner at a restaurant, with local Hope College alumni, parents and students invited to join.
Tour Leaders

Tom & Cheryl Smith

Tom was a professor of business at Hope College from 1993–2020. Cheryl served as an RN in the Hope College health clinic from 1994–2020. The two of them led three-week student study abroad programs to London for 15 years. They are avid travelers to Europe and lived for a year in Romania. With Tom's love of history and geography and Cheryl's gift of hospitality, this trip promises to provide unique insights about the English culture within an environment of genuine fellowship. Tom and Cheryl met at the University of Michigan and have been married since 1979. They have two lovely daughters and four remarkable grandchildren.

Amanda Root '02

Amanda is a program manager with Alumni and Family Engagement at Hope College. She enjoys connecting alumni with students for career exploration through the DiscoverWork program and Hope College Connection LIVE events. She also works with the Global Travel Program and The Hope College Connection networking platform. She is excited to build community and experience England with you, including making connections with alumni living in Europe.

Tour Fee

The program fee is $5,290 per person. Based on double occupancy, it includes:

Discussions and community building led by Tom and Cheryl Smith and supported by Amanda Root
Flights roundtrip from Detroit to London, with other departure cities available upon request
Land transportation in accordance with the itinerary by deluxe, airconditioned motorcoach
Accommodation in moderate first-class hotels with private facilities
Meals that consist of breakfast daily, five dinners and one afternoon tea
British tour manager to accompany the group from arrival in England until departure
Sightseeing and admission fees in accordance with the itinerary
Tipping and taxes for all services, including tour manager and driver gratuities

For single occupancy, add $840.

TAKE ACTION
INTERESTED IN LEARNING MORE?
Amanda Root coordinates the Global Travel Program. She has an office on the lower level of the DeWitt Center and looks forward to meeting you soon.
Alumni and Family Engagement
DeWitt Student Cultural Center141 East 12th StreetLower LevelHolland, MI 49423
workP. 616.395.7250
alumni@hope.edu