Dr. Renata Fernández-Dominguez
Associate Professor of Spanish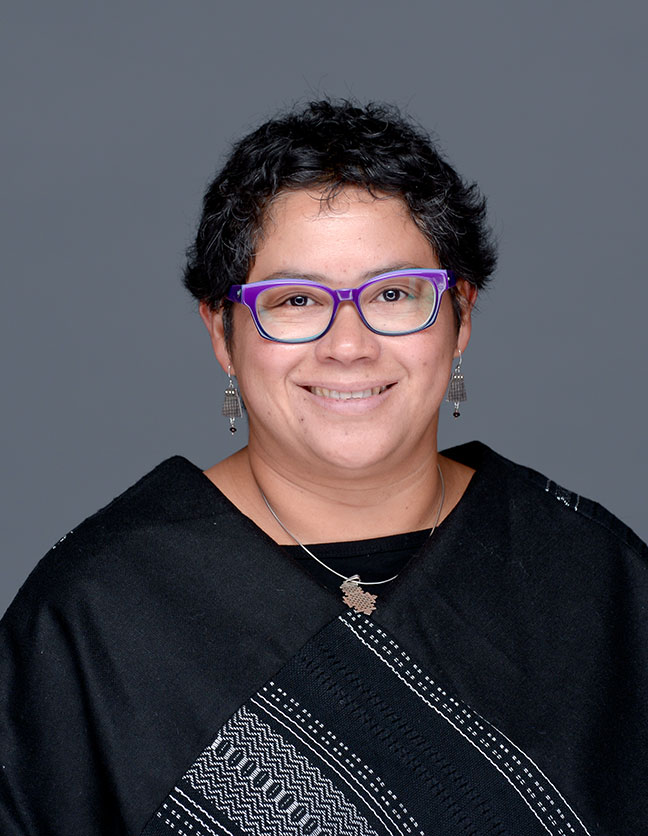 Professor Fernández-Dominguez's courses focus on Spanish grammar and composition, Hispanic American literature and colonial Latin American culture. In addition, she directs the college's summer program in Puebla, Mexico. In recent years her travel-study courses during Hope's summer terms have included Spanish and Andalusian Culture (taught in Spain) and Mexican Popular Art & Culture (in Puebla, Mexico).
Before joining the Hope College faculty in 2008, Dr. Fernández-Dominguez served as the on-site director of the Kentucky Institute for International Studies in Morelia, Mexico, and as a professor of Spanish at other institutions in the U.S. and Mexico.
She is a member of the Asociación Canadiense de Hispanistas, Asociación Internacional de Literatura y Cultura Femenina Hispánica, Latin American Studies Association, and American Association of Teachers of Spanish and Portuguese.
Areas of Expertise
Colonial Latin American culture and literature
Resistance and semiotic practices by indigenous subjects in colonial Latin America
Education
Ph.D., Spanish American literature, University of Kentucky, 2005
M.A., Spanish American literature, University of Kansas, 1997
B.A., English, University of Veracruz (Mexico), 1989
Selected Publications and Presentations
"Espacios diglósicos en la literatura indígena alternativa: Micaela Bastidas y la Rebelión de Túpac Amaru II en el Perú del siglo XVIII," presentation at Congreso internacional de literatura: memoria e imginación de América Latina y el Caribe (por los derrroteros de la oralidad y la escritura), Guanajuato, México, 2019
"Oralidad y escritura: sitios para la resistencia y la construcción de (nuevas) identidades. El caso de Micaela bastidas en el Perú del siglo XVIII," in La mujer en la literatura del mundo hispánico (Instituto Literario y Cultural Hispánico Alba de América), 2016
"(Des) enmascarando el mito del sueño americano en Cajas de cartón de Francisco Jiménez," Mediazioni, 2015
Ritmos: Beginning Spanish Language and Culture, Live Oak Multimedia, 2012
"A Historical Parade of The Day of The Dead: Its Birth, Evolution and Transformation," presentation at Holland (MI) Art Council Viva la Vida festival, 2012
"Oralidad y Literatura: sitios para la Resistencia y la construcción de (nuevas) identidades. El caso de Micaela Bastidas en el Perú del siglo XVIII," presentation at Simposio Internacional de Literatura, California State University-Dominguez Hills, 2012
"Seducir y desafiar por medio de la palabra: el caso de Micaela Bastidas en el Virreinato peruano," presentation at International Congress of Literature, Lima, Peru, 2010
"Micaela Bastidas en la historia, literatura y cultura peruanas: análisis de sus (re)configuraciones discursivas," presentation at Congress of the Canadian Association of Hispanistas, Ottawa, 2009
"Las prácticas de resistencia de un sujeto colonial femenino en el Perú del siglo XVIII: el caso de Micaela Bastidas," presentation at Primeras Jornadas de Cultura, Lengua y Literatura Coloniales conference, UCLA, 2009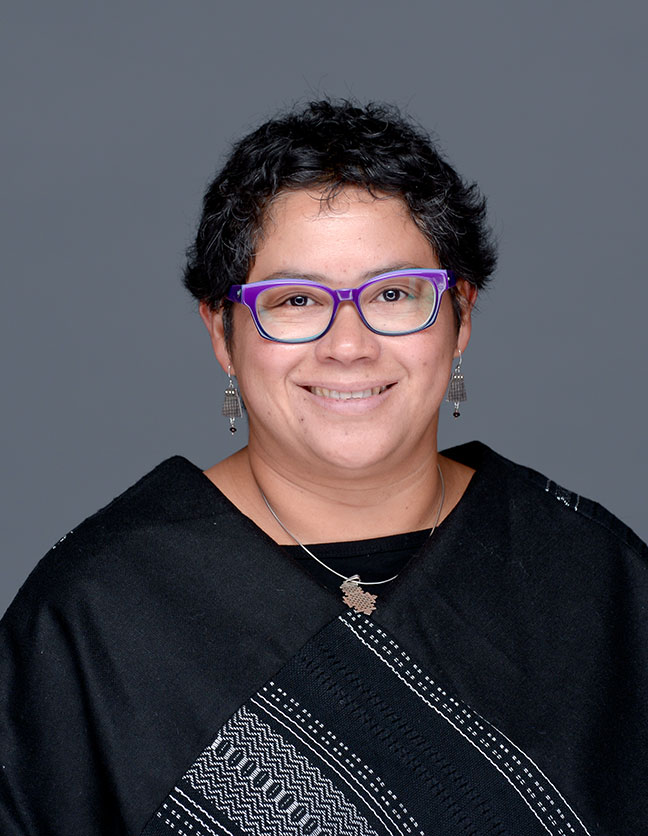 Dr. Renata Fernández-Dominguez
Phone Number616.395.7314
fernandez@hope.edu
Martha Miller Center -Room 225
257 Columbia Avenue
Holland
,
MI
49423-3615