Dr. Vanessa Muilenburg
Associate Professor of Biology Instruction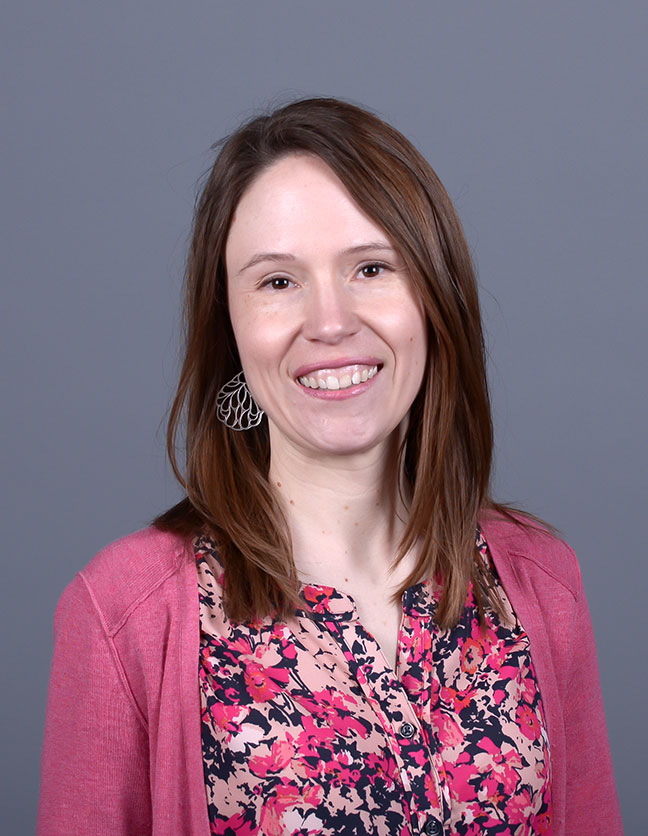 Dr. Vanessa Muilenburg joined the Department of Biology, where she teaches several courses, in fall 2013. Dr. Muilenburg also serves as introductory biology lab coordinator and leads large group discussions for introductory labs. She loves working with freshmen and helping students reach their goals.
AREAS OF Expertise
Dr. Muilenburg specializes in the area of ecology with particular focus on plant-insect interactions, forest entomology, plant defense theory and host plant resistance. In other words, she thinks bugs and trees are pretty awesome! Her interests are many and includes such topics as climate change, how environmental conditions can contribute to societal collapse and pedagogical approaches to improve student learning. She considers herself a bit of a "jack of all trades."

EDUCATION
Ph.D., entomology, 2010, The Ohio State University

M.S., entomology, 2006, University of Arkansas

B.S., entomology, 2003, Iowa State University
PUBLISHED WORK
"Oviposition Preferences of Agrilus planipennis (Coleoptera: Buprestidae) for Different Ash Species Support the Mother Knows Best Hypothesis," Annals of the Entomological Society of America 107, 2014

"Near Absence of Agrilus bilineatus from an Oak Decline Event in the Ozark Mountains of Arkansas," Florida Entomologist 97, 2014

"Characterization of the generalized wound response of stems of paper birch (Betula papyrifera) and European white birch (Betula pendula),' Trees 27, 2013

"Responses of insects to climate change: effects and interactions of temperature, CO2, and soil quality," Proceedings of the International Conference on Adaptation to Climate Change and Food Security, Kuwait City, Kuwait, November 2013
"A review of bronze birch borer (Agrilus anxius, Coleoptera: Buprestidae) life history, ecology, and management," Environmental Entomology, 41(6), 2012

"Inter- and intra-specific variation in stem phloem phenolics of paper birch (Betula papyrifera) and European white birch (Betula pendula)," Journal of Chemical Ecology, 37, 2011

"Interspecific variation in resistance of Asian, European, and North American birches (Betula spp.) to bronze birch borer (Coleoptera: Buprestidae)," Environmental Entomology, 40, 2011

"Data sheet on quarantine pests: Agrilus anxius," Bulletin OEPP/EPPO Bulletin, 41, 2011

"Ant predation on red oak borer (Coleoptera: Cerambycidae) confirmed by field observation and molecular gut-content analysis," Agricultural and Forest Entomology, 10(3), 2008

"Facultative intraguild predation of red oak borer larvae (Coleoptera: Cerambycidae)," Environmental Entomology, 35, 2006

Outside the College
Dr. Muilenburg is married to her husband, Derrick, and has two wonderful sons, Graham and Colin. She is a busy mom who spends a lot of the time at the pool, beach or hiking with her kids in the summer. She loves exploring the outdoors, gardening and refinishing furniture while listening to TED Talks. Her favorite part of the day is when she reads books to her sons before bed.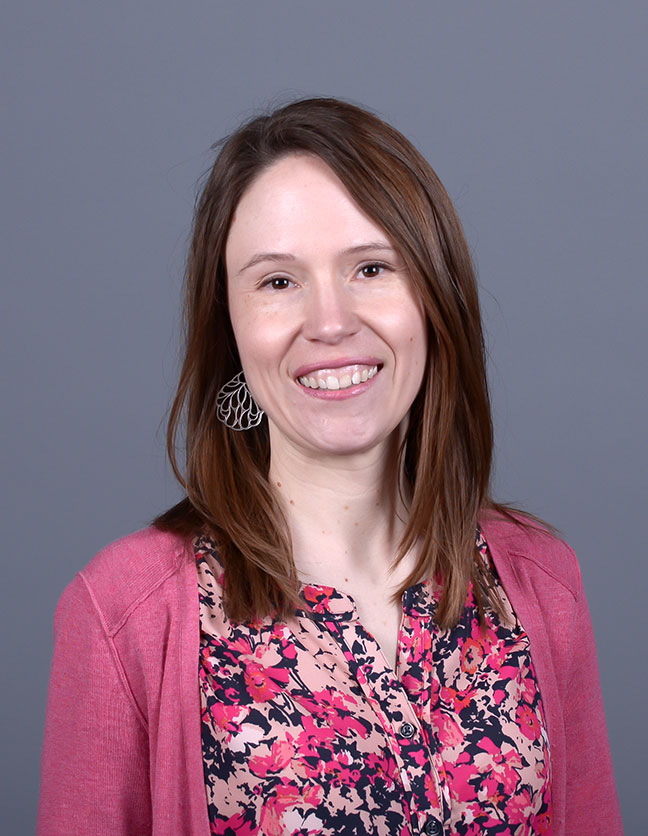 Dr. Vanessa Muilenburg
Phone Number616.395.7174
muilenburg@hope.edu
A. Paul Schaap Science Center 3059
35 East 12th Street
Holland
,
MI
49423-3605