Steve Nelson
Retired Faculty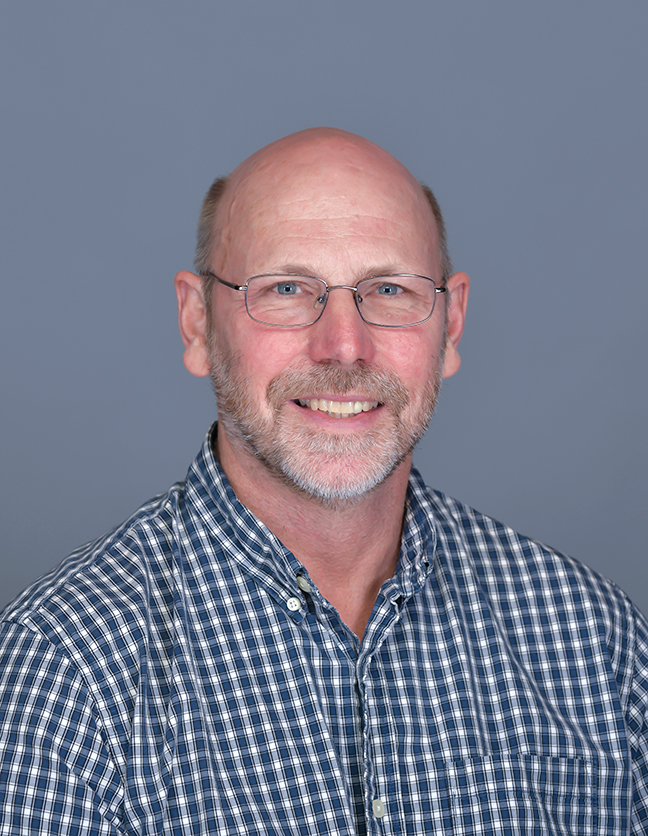 Steve Nelson began teaching at photography in the Department of Art and Art History at Hope College in 1989. Currently he is also serving as the preparator to the De Pree Art Center gallery where he installs exhibitions throughout the year, from guest artists' to student shows.
Area of Specialty
Steve specializes in landscape photography focusing on themes related to post-industrial environments from mining, manufacturing and maritime sources.
His photographs have been exhibited in various gallery and site-specific environments including abandoned manufacturing spaces.
"My images probe the unconscious desire to search for clarity and understanding. Photography mirrors the process of this search. Images form a bridge between what was experienced and the memory of that experience through our subconscious thoughts. Within this search, questions arise about what is found. Where does the image exist — simultaneously before us, seen with our eyes, is it both received and remembered? What lies between the conscious and subconscious where moments of clarity and wakefulness are surrounded by doubt and uncertainty? It is the spaces within and between these moments that I seek to record in my photographs."
Education
MFA, art media studies, Syracuse University, 1985
BFA, photography, Western Michigan University, 1982
Grants
New York Artist Space Grants, Individual Support Grant
Michigan Council for the Art and Cultural Affairs, Creative Artist Grant
Exhibitions
"Gardens of Industry," one-person exhibition, Pierce Cedar Creek Institute, Hastings, Michigan, 2017
"Ripple Effect," two-person exhibition, Kendall College of Art and Design, 2016
"After Operations," one-person exhibition, Plainwell Paper Mill, Michigan, 2015
"Site:Lab," group invitational, Morton House, Grand Rapids, Michigan (ArtPrize Best Venue Award), 2014
"Defining Michigan," group invitational, Muskegon Museum of Art, Muskegon Michigan, 2014
ArtPrize," 45 Ottawa, Grand Rapids, Michigan, 2010
"Simultaneity," one-person exhibition, Aquinas College, Grand Rapids, Michigan, 2007
Published Work