When I look at what is happening at this school, in this community, it's actually far more of a revolution than you may give yourself credit for.
—Malcolm Gladwell
Malcolm Gladwell visited Hope College as the keynote speaker for the Catalyst Summit, exploring solutions to the issues of the affordability and accessibility of higher education. While at Hope, he interviewed President Matt Scogin for his podcast, Revisionist History.
"It's new," Gladwell said of Hope Forward. "And different. And exciting. As you may know, I've been on this mini-crusade for the longest time about what ails higher education. I've done podcast episodes on it. I've written about it. So when I hear about new and interesting things I get curious. So I decided I should come here.
"It's a gamble, but it's a great gamble. And I am just over the moon that somebody is finally trying to address these deep structural problems in higher education."
Stay tuned for more about Hope Forward from Malcolm Gladwell and Revisionist History.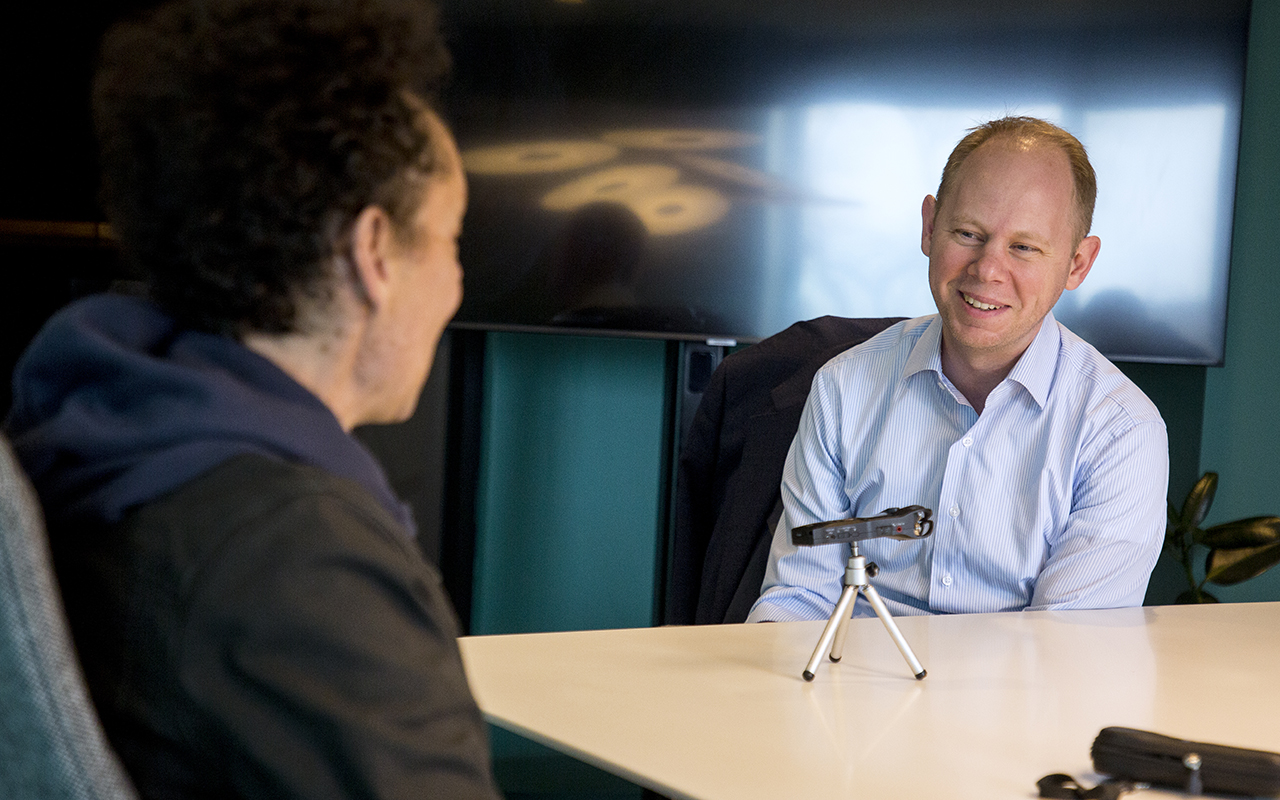 Help Us Move Hope Forward
Philanthropy and Engagement
DeWitt Student Cultural Center141 East 12th Street2nd FloorHolland, MI 49423
workP. 616.395.7775
give@hope.edu