Philanthropy and Engagement
Student Experience
In the Hope Forward Program, students join a cohort — a community of learners — on a journey to explore what it means to live a life of positive impact rooted in gratitude and generosity.
Anchored in Hope's mission to educate students for lives of leadership and service, the program equips Hope Forward graduates to:
Be a lifelong learner active in their communities
Engage with areas of hopelessness out of a personal hope and abundance
Give generously to create positive impact locally, globally and at Hope College
"Hope Forward has greatly contributed to my overall college experience so far. It has given me wonderful friends, a good support system, and opportunities to meet and connect with people who are very different from me. This program has helped me appreciate my college experience for the gift and wonderful opportunity that it is, and it has helped me feel like I'm here at Hope for a reason."
—Hope Forward Student
The Hope Forward Program spans from orientation to graduation and provides supplemental learning opportunities focused on the three pillars of Hope Forward: community, accessibility and generosity.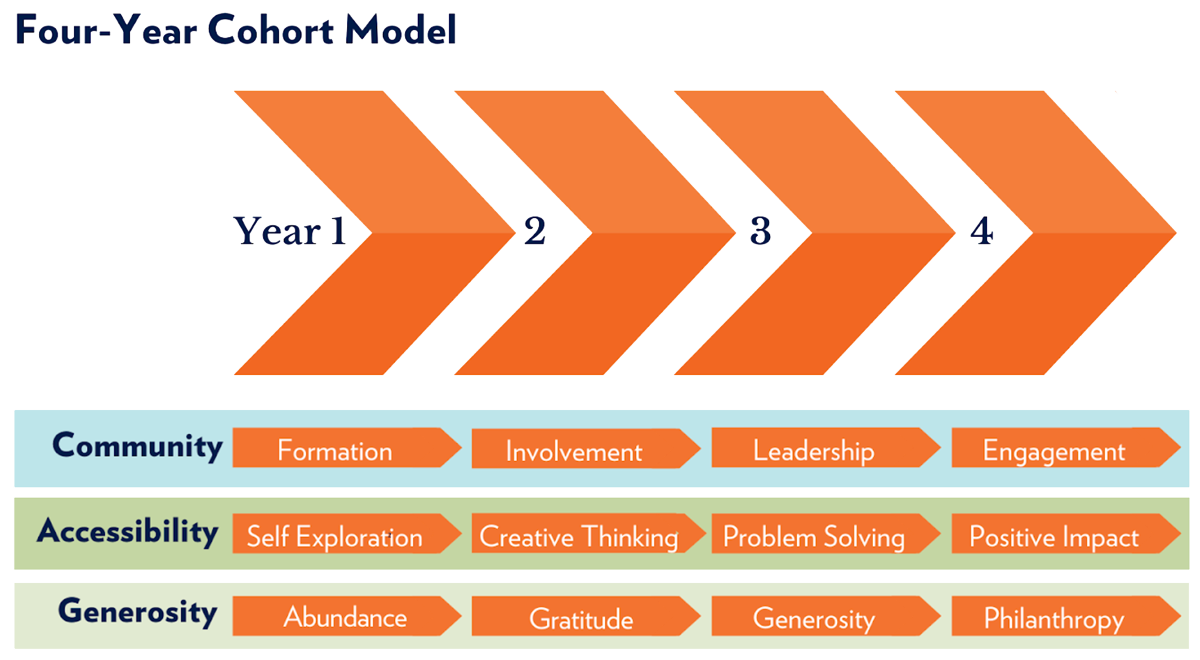 Some highlights of the Hope Forward Program include:
Dinners with the president
Off-campus retreats
The development of a personal portfolio
Supplemental advising/mentorship
Service-learning experiences
Seminars and banquets
Book studies
And, active participation in campus-wide traditions like One Big Weekend, Time to Serve and Day of Giving.
"Hope Forward has been such a great part of my college experience. It gave me a sense of community and belonging from the start of the year. It also gave me a sense of agency; I felt like I had the power to make my college experience my own and to contribute to Hope as a whole."
—Hope Forward Student
Philanthropy and Engagement
DeWitt Student Cultural Center141 East 12th Street2nd FloorHolland, MI 49423
workP. 616.395.7775
give@hope.edu