Library
Third Floor
This floor has books with call numbers that start with E, F, G, H, J, K and L. Subjects include American history, geography, sports, economics, sociology, political science, law, education and more.
The third floor is a quiet zone but includes group study rooms.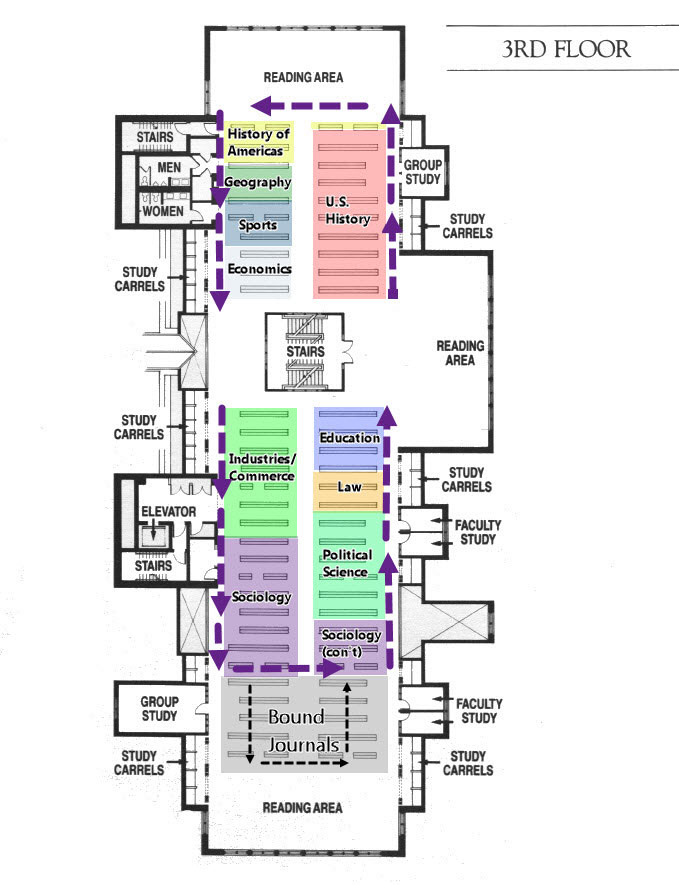 Ask a LibrarianWe're here to help. Call, chat, text, email or ask in person.