Hope College Archives and Special Collections
Rare Books Collection
Our collection of rare books includes works on art, history, literature, mathematics and science, as well as a collection of Bibles.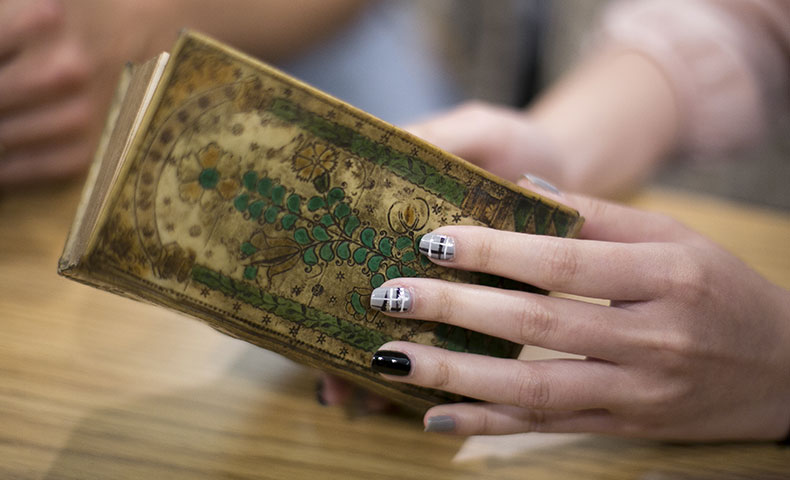 These books are housed in the Thomas E. and Jennie W. Welmers Rare Book Reading Room in the Archives on the lower level of Van Wylen Library. The Archives welcomes inquiries about the collection and will be pleased to help students and faculty use the books in their classes and scholarship.
Archives and Special Collections is open Monday through Friday. The books may be used under supervision in the Archives Reading Room.
The majority of materials in this collection have been received as gifts from friends of the college. We welcome additional gifts of rare and special materials that meet our collection development guidelines. We especially would like to collect materials that illustrate the history of the book and examples of early manuscripts.