The often-misunderstood microbial world and how it plays a central role in human health will be the focus of presentations by the authors of the books "I Contain Multitudes" and "Dirt Is Good" on Thursday and Friday, Oct. 12 and 13, at Hope College.
Ed Yong, author of "I Contain Multitudes: The Microbes Within Us and a Grander View of Life," and Dr. Jack A. Gilbert, who is co-author of "Dirt Is Good: The Advantage of Germs for Your Child's Developing Immune System," will give a joint talk on Thursday, Oct. 12, at 7:30 p.m. in the Schaap Auditorium of the Jim and Martie Bultman Student Center. Gilbert will deliver an additional lecture, "Invisible Influence: The Microbiome and Human Health," on Friday, Oct. 13, at 3 p.m. in Winants Auditorium of Graves Hall.
Both presentations are through the college's Dr. Harrison C. Visscher '51 and Dr. Robert D. Visscher '51 Lectureship in Genetics. The public is invited to each, and admission is free.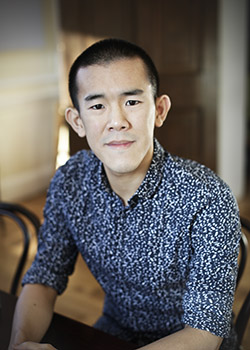 Ed Yong is a science journalist who reports for The Atlantic. He writes about everything that is or was once alive, from the quirky world of animal behavior to the equally quirky lives of scientists, from the microbes that secretly rule the world to the species that are blinking out of it, from the people who are working to make science more reliable to those who are using it to craft policies. His stories span 3.7 billion years, from the origin of life itself to this month's developments in Congress.
"I Contain Multitudes," his first book, looks at the amazing partnerships between animals and microbes. Published in 2016, it became a New York Times bestseller, and was listed in best-of-2016 lists by the New York Times, NPR, the Economist, the Guardian, and several others. Bill Gates called it "science journalism at its finest," and "Jeopardy!" turned it into a clue.
Yong's work appears several times a week on The Atlantic's website, and has also featured in National Geographic, the New Yorker, Wired, Nature, New Scientist, Scientific American and many more. He has won a variety of awards, including the Michael E. DeBakey Journalism Award for biomedical reporting in 2016, the Byron H. Waksman Award for Excellence in the Public Communication of Life Sciences in 2016, and the National Academies Keck Science Communication Award in 2010 for his old blog "Not Exactly Rocket Science." He regularly does talks and radio interviews; his TED talk on mind-controlling parasites has been watched by more than 1.5 million people.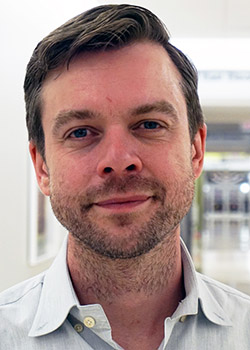 Gilbert is director of the Microbiome Center and a professor of surgery at the University of Chicago. He uses molecular analysis to test fundamental hypotheses in microbial ecology. He has authored more than 250 peer reviewed publications and book chapters on metagenomics and approaches to ecosystem ecology, and is the founding editor-in-chief of mSystems journal. "Dirt Is Good: The Advantage of Germs for Your Child's Developing Immune System," a popular science guide to the microbiome and children's health, was published earlier this year.
In addition to his roles at the University of Chicago, he is the group leader for Microbial Ecology at Argonne National Laboratory, a research associate at the Field Museum of Natural History and a scientific fellow at the Marine Biological Laboratory, and holds the Yeoh Ghim Seng Visiting Professorship in Surgery at the National University of Singapore. In 2014 he was recognized on Crain's Business Chicago's 40 Under 40 List, and in 2015 he was listed as one of the 50 most influential scientists by Business Insider, and in the Brilliant Ten by Popular Scientist. In 2016 he won the Altemeier Prize from the Surgical Infection Society, and the WH Pierce Prize from the Society for Applied Microbiology for research excellence.
Gilbert earned his Ph.D. from Unilever and Nottingham University, UK in 2002, and received his postdoctoral training at Queens University, Canada. He subsequently returned to the UK in 2005 to Plymouth Marine Laboratory as a senior scientist until his move to Argonne National Laboratory and the University of Chicago in 2010.
The college's Dr. Harrison C. Visscher '51 and Dr. Robert D. Visscher '51 Lectureship in Genetics, which was created to bring recognized scholars in the field of genetics to campus, premiered in the fall of 2013 with an address by Nobel Laureate Dr. Thomas R. Cech of the University of Colorado, Boulder. The biennial lectureship was established by Dr. Harrison C. Visscher and Dr. Robert D. Visscher, 1951 Hope graduates and twin brothers who each pursued careers in medicine. They practiced obstetrics and gynecology together for almost 20 years in Grand Rapids, and in 1965 initiated an obstetrics and gynecology residency training program at Blodgett Memorial Medical Center and Saint Mary's Hospital. Harrison Visscher's career included 15 years in Washington, D.C., as director of education for the American College of Obstetricians and Gynecologists; Robert Visscher's career included starting the first in vitro fertilization program in 1982 in western Michigan and serving as executive director of the American Society for Reproductive Medicine. Harrison Visscher died in December 2013, while Robert Visscher lives in Holland.
Following the Thursday-evening presentation, Yong and Gilbert will be available to sign "I Contain Multitudes: The Microbes Within Us and a Grander View of Life," and "Dirt Is Good." Those attending may bring their own, or copies will be for sale for less than $30 each.
The Jim and Martie Bultman Student Center is located at 115 E. 12th St., at the center of the Hope campus between College and Columbia avenues along the former 12th Street. Graves Hall is located at 263 College Ave., between 10th and 12th streets.