The Hope College campus provides a lasting reflection of the philanthropy of Richard DeVos, who died on Thursday, Sept. 6, at age 92.
DeVos and his wife, Helen, who died on Oct. 18, 2017, at age 90, had a transformative impact on the college and students' education.
"In many ways, Hope College is flourishing today because of the generosity and vision of Rich DeVos. Both Rich and his wife, Helen, were faithful friends of the Hope community and fostered recognized excellence in the arts and athletics as active supporters of the college's mission," said the Rev. Dr. Dennis N. Voskuil, president of Hope College. "We can hardly imagine Hope without the Richard and Helen DeVos Fieldhouse or the Jack H. Miller Center for Musical Arts and its Concert Hall. In gratitude, we celebrate Rich's legacy here on Hope's campus and in West Michigan, and we extend our deepest condolences to the DeVos family."
The Richard and Helen DeVos Foundation contributed a leadership gift on behalf of the fieldhouse, and the college named the building for Richard and Helen in honor of their impact on the quality of life in western Michigan, in the Holland community and at Hope. The fieldhouse serves as home court for the college's men's and women's basketball teams and volleyball team, and also houses the Department of Kinesiology. The couple presented the game ball for the men's basketball game during the dedication of the building on Saturday, Nov. 19, 2005.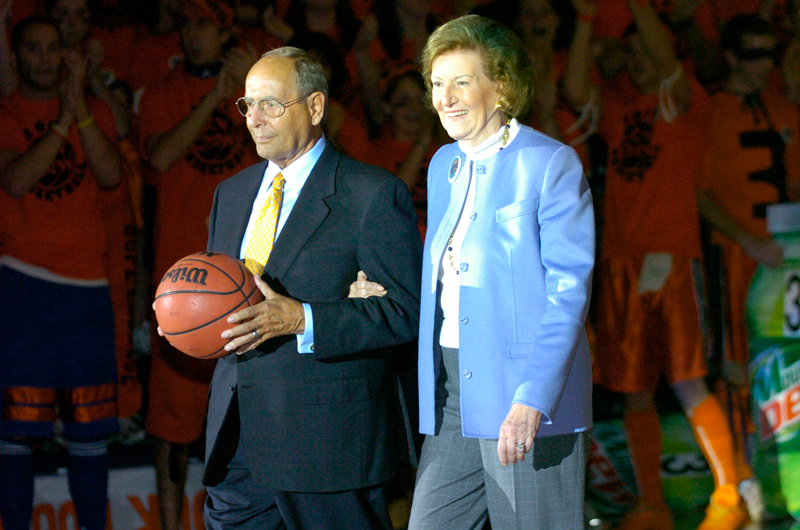 The foundation also provided one of the lead gifts for the Jack H. Miller Center for Musical Arts, which opened in August 2015, and the building's 800-seat Concert Hall is dedicated in memory of Helen's parents, George and Wilma Van Wesep. In addition to the Concert Hall, the silver LEED-certified center houses the college's Department of Music and the 125-seat John and Dede Howard Recital Hall.