A total of five long-time members of the Hope College faculty are retiring this year.
This year's retirees are Dr. Isolde Anderson, professor of communication; Jean Bahle, assistant professor of theatre; Dr. Edward Hansen, professor of geology and environmental science; Dr. James Herrick, the Guy VanderJagt Professor of Communication; and Dr. Roger Nemeth, professor of sociology. Nemeth retired at the end of the fall semester but has continued to work on research projects. Anderson, Bahle, Hansen and Herrick are all retiring at the conclusion of the spring semester. The five have taught at the college for a combined 152 years.


Anderson has been a member of the faculty since 2003, and chaired the Department of Communication for six years. Her research areas are pastor-parishioner communication, women's leadership, leadership pedagogy and online social support. She developed the first leadership-theory course (Comm 335) in the curriculum, which became a core course for the college's leadership minor, and she also established the department's Liverpool May Term, now in its seventh year.
She has mentored many students in collaborative research. Her scholarly work includes multiple peer-reviewed journal articles, book chapters and instructional materials, and numerous presentations during professional conferences. In addition to external grants from the Great Lakes Colleges Association and National Communication Association, she has received a variety of research awards from the college, including being named a Towsley Research Scholar in 2006.
She directed the "NCA Institute for Faculty Development," a continuing education for communication faculty, while it was held at Hope during the summers of 2012 through 2016. The conference was founded at the college 35 years ago and continues to be known as the "Hope Conference" even as it is held at a variety of institutions.
She previously taught at Northwestern University. She is also an ordained minister in the Evangelical Covenant Church, and from 1981 through 2003 held pastorates in Maine, Illinois and Massachusetts.
Anderson graduated from Smith College, and completed an M.Div. at North Park Theological Seminary-Chicago and doctorate at Northwestern University. She was invited to be the commencement speaker for North Park Theological Seminary in 2011.


Bahle started teaching at Hope in 1994 as an acting instructor. She has taught beginning and more advanced acting classes, Play Analysis and Play Writing, and Introduction to Theatre, and co-taught Musical Theatre Workshop.
She has been involved with the arts in West Michigan for about 40 years, primarily as an actor, director and teacher. As an actor, she's appeared in more than 50 shows, working with Hope Summer Repertory Theatre, Grand Rapids Civic and Circle theatres, and most prominently with Actors' Theatre. She has directed for Actors' Theatre, Aquinas College, Grand Rapids Community College, Jewish Theatre Grand Rapids and Grand Rapids Civic Theatre, as well as for the Department of Theatre at Hope. As a playwright, she has been commissioned and has had several plays produced.
She has conducted workshops in both acting and writing, and has been, and continues to work as, a freelance talent in radio, television, film and audio books. She has also worked with adults and young people in applied acting skills for careers in fields such as business, communication and education.
Over the years, she has received grants for a variety of special theatre projects. Her accolades for her involvement in theatre in West Michigan include numerous Grand Awards for acting and directing; the 2011 Spotlight Award from Actors' Theatre; and the 2015 Norma Brink Lifetime Achievement Award. She was also one of 35 area women featured in the book "Amazing Women of West Michigan" in 2007.
She is a graduate of the University of Michigan. Her professional development studies have included intensive workshops with the National Theatre in London, independent classes in New York City, and writer's workshops and retreats in Vermont and elsewhere.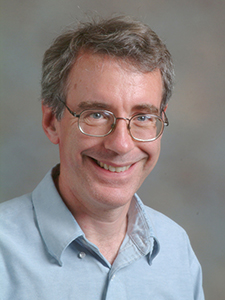 Hansen has taught at Hope since 1984, and chaired the Department of Geological and Environmental Sciences from 1995 until 2001.
His primary research emphasis has been on the history of the sand dunes along the southeastern coast of Lake Michigan across the past 5,000 years. Working collaboratively with student researchers, he has been exploring the history of the dunes from as far south as Michigan City to as far north as Muskegon, with particular focus on the dune complex in the Holland area. In 2008, he received an award through the Fulbright U.S. Scholar Program to spend the fall semester in Europe learning additional research techniques in support of his work. He is also interested in metamorphism, the process by which rocks are transformed in the interior of the earth, and has been working with other scholars internationally as well as with Hope students on a variety of projects, most recently in Sweden.
Hansen has been active in the Council on Undergraduate Research, including as a member of the executive board and as chair of the Geoscience Division. He was president of the Michigan Academy of Science, Arts and Letters from 2005 to 2007, with his service to the academy also having included serving as a member-at large on the executive committee and leading the section in the geological sciences. His activities also include serving currently as president of the Guild of Scholars of the Episcopal Church.
In 2010, he spoke by invitation through the Last Lecture Series of the college's chapter of Mortar Board, presenting "The Call to Humility: A Scientist's Faith."
He graduated from the University of Cincinnati with a B.S. in geology, and completed his doctorate in the geophysical sciences at the University of Chicago as a National Science Foundation fellow. He subsequently worked with his thesis advisor as a research associate for a year.


Herrick has been a member of the faculty since 1984, and chaired the Department of Communication from 1993 to 2002. His areas of expertise include history and theory of rhetoric, argumentation, new spiritual movements and the rhetoric of technology.
He is the author of several books, including textbooks on rhetoric and argumentation that are each in a sixth edition. His book "The Making of the New Spirituality: The Eclipse of the Western Religious Tradition" was named a 2004 "Gold Medallion Book Award Finalist" by the Evangelical Christian Publishers Association and one of "Ten Books Every Preacher Should Read" by "Preaching" magazine; and "After the Genome: A Language for Our Biotechnical Future" was named Edited Book of the Year by the Communication Ethics Division of the National Communication Association in 2013. He has also had numerous articles in scholarly and popular publications in addition to presenting papers at professional conferences, and wrote entries for the "New Dictionary of National Biography" and "The International Encyclopedia of Censorship," and has been interviewed three times by Ken Myers on the Mars Hill Audio Journal.
Herrick has served on the editorial boards of "Argumentation and Advocacy" and "The Journal of the Association for Communication Administration," and was on the founding editorial boards of the Baylor University Press Rhetoric of Religion Series and the electronic journal "The Review of Communication." He is a past recipient of research awards from the National Endowment for the Humanities and the Wisconsin Alumni Research Foundation. He was chosen to deliver the college's Opening Convocation address in 1994, and in 2007 he received both Hope's Ruth and John Reed Faculty Achievement Award and a faculty appreciation award from students.
Herrick holds his bachelor's degree from California State University, his M.A. from the University of California and his Ph.D. from the University of Wisconsin-Madison.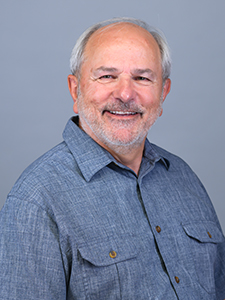 Nemeth joined the faculty in 1983. He was the first director of the college's Frost Research Center, chaired the Department of Sociology and Social Work, and was an exchange professor with Meiji Gakuin University in Tokyo, Japan. He has taught courses including social-research methods, environmental sociology and urban sociology; has led student study-abroad programs to Japan, Northern Ireland, Scotland, Romania and South Africa; and has mentored students through collaborative research.
His research interests include comparative and historical sociology, the sociology of religion, environmental sociology and urban sociology. With colleague Dr. Donald Luidens, he studied the Reformed Church in America for more than 20 years. He has also conducted research in Japan, Korea, the Netherlands, the Philippines and South Africa. His publications include, as co-editor with Luidens and others, the books "Reformed Encounters with Modernity" and "Divided by a Common Heritage: The CRC and the RCA at the Beginning of the New Millennium," and more than three dozen articles in professional journals and chapters.
Nemeth was named Michigan's Outstanding Sociology Professor of the Year by the Michigan Sociological Association in 1989. He is a past president, vice president and secretary-treasurer of the association, which in 1999 presented him its Marvin Olsen Memorial Award for distinguished service to sociology. He also served on the national board of councilors of the Social Science Division of the Council on Undergraduate Research.
His multiple external grants and awards also include a fellowship at the East-West Center, Honolulu, Hawaii; a Fulbright Study Award for research in Seoul, South Korea; and a Malone Fellowship to study in Cairo, Egypt. He received the college's Ruth and John Reed Faculty Achievement Award in 2012.
Nemeth graduated from Western Michigan University, and completed his master's and doctorate in sociology at the University of North Carolina at Chapel Hill. A Vietnam veteran, he served in the U.S. Air Force.