Hope College's Knickerbocker Theatre will feature the award-winning actress Maureen O'Hara in its One Night Only series on Monday nights that focuses on classic films. The series will open with O'Hara's breakout performance in "The Hunchback of Notre Dame" on Nov. 15, continue with "How Green Was My Valley" on Nov. 29 and "The Quiet Man" on Dec. 6, and end with the Christmas classic "Miracle on 34th Street" on Dec. 13. All shows begin at 7:30 p.m.
The series will also feature a matinee performance of O'Hara in the original "The Parent Trap" on Saturday, Nov. 20, at 10 a.m.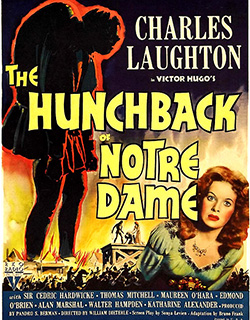 The Irish-born O'Hara captivated audiences with her role in "The Hunchback of Notre Dame" and turned that into one of the most successful acting careers of all time. Known for her physical acting skills and brilliant red hair, O'Hara was a steady presence in films for more than 40 years. She came from a family that featured several performers, and O'Hara captured several awards in Ireland for her soprano voice, dancing and acting before the actor Charles Laughton saw her and championed her shift into the movies. Although she is best known for her westerns and adventure films, this series features films that cemented her acting reputation. In 2014 O'Hara was awarded an Honorary Oscar from the Academy of Motion Picture Arts and Sciences in recognition of her career.
"The Hunchback of Notre Dame," showing on Monday, Nov. 15, is the 1939 adaptation of Victor Hugo's famous novel, and stars Charles Laughton as Quasimodo and O'Hara as Esmeralda. In 15th-century France, the government is persecuting Roma and opposed to almost all progress. When the Roma dancer Esmeralda is threatened by the King's men, she seeks refuge in a church, Notre Dame, where she meets the hunchback, Quasimodo. What follows is an exciting adventure as Esmeralda attempts to escape the clutches of the King's evil Chief Justice and Quasimodo recognizes his own humanity.
A special, free matinee on Saturday, Nov. 20, at 10 a.m. will feature O'Hara, Brian Keith and Haley Mills in the original Walt Disney film "The Parent Trap" from 1961. The movie follows the story of teenage twins aiming to reunite their divorced parents. A major box office hit, the film spawned three television sequels and was remade in 1998 with Lindsay Lohan.
"How Green Was My Valley," showing on Monday, Nov. 29, is a 1941 film set in Wales and directed by John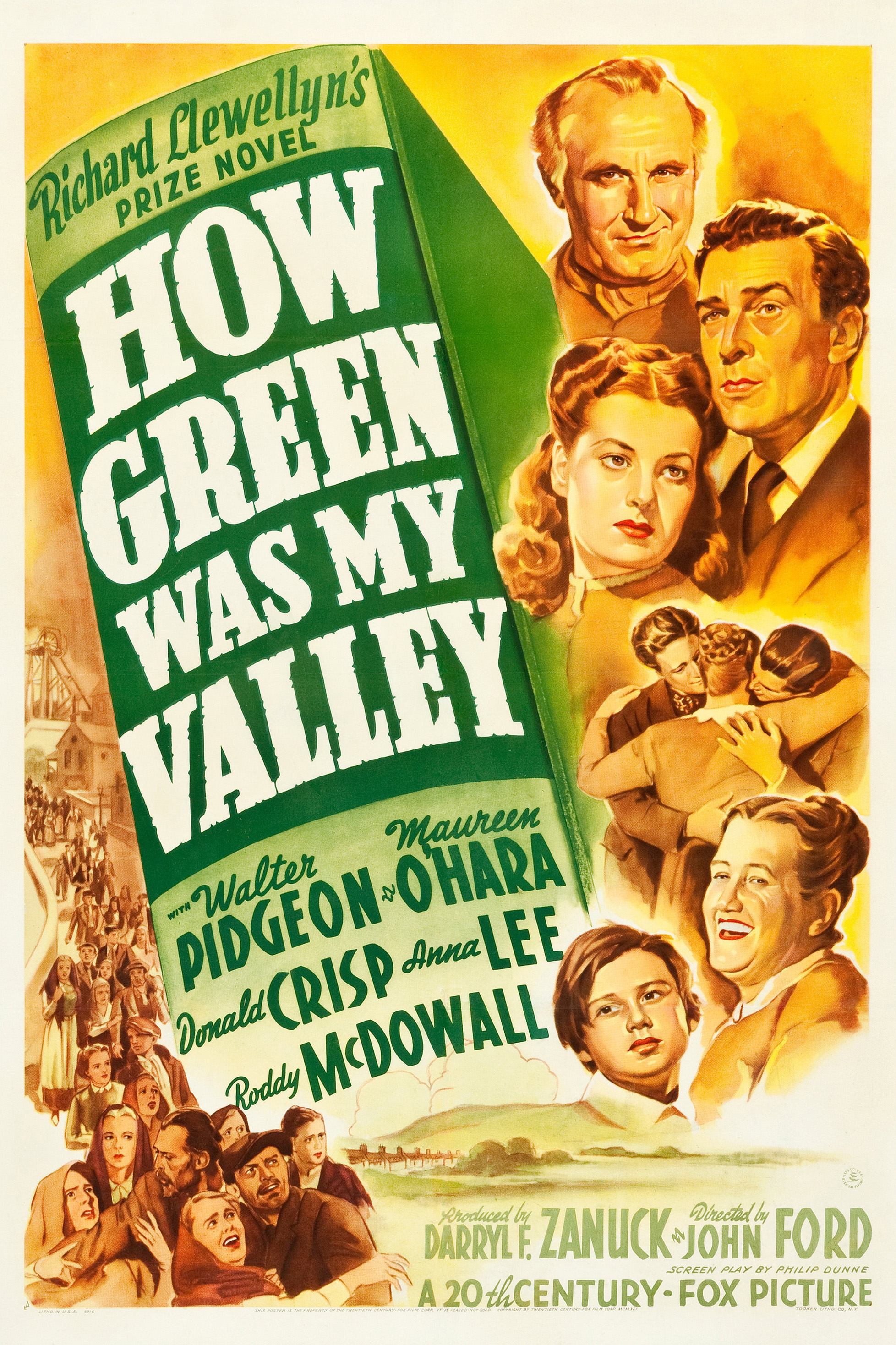 Ford. Nominated for 10 Academy Awards, it won five, including famously beating out "Citizen Kane" and "The Maltese Falcon" for Best Picture. In addition to O'Hara, the film stars Walter Pidgeon, Anna Lee, Donald Crisp and a young Roddy McDowall. The film tells the story of the Morgans, a Welsh mining family, as we see the changes brought about in the late Victorian period.
No series highlighting O'Hara is complete without featuring one of the films she made with John Wayne. The 1952 "The Quiet Man," showing on Monday, Dec. 6, was a departure for Wayne from his Westerns and was a surprise success at the box office. Filmed in Ireland with lush cinematography that won the Academy Award that year, this film helped create O'Hara's reputation as the "Queen of Technicolor" with her red hair showing up strong against the green fields. Wayne plays Sean Thorton, an American boxer escaping a tragedy who ends up in his ancestral home and soon notices O'Hara, who is under the thumb of a jealous brother. Featuring many Irish actors, including Barry Fitzgerald, it is one of the few Hollywood films in which Gaelic is heard.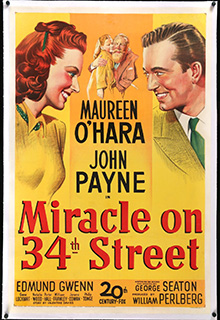 The series will conclude with a chance to see a Christmas classic on the big screen as O'Hara stars in "Miracle on 34th Street" on Monday, Dec. 13. The film also stars John Payne, an 8-year-old Natalie Wood in her first major role and Edmund Gwenn in his Santa-defining role. The film looks at the impact of a department-store Santa Claus, who claims to be the real Santa, on those he encounters. O'Hara is a divorced mother who raises her daughter with no "fairy tales," but when Santa moves in with their neighboring lawyer who is defending him, she is forced to reconsider her no-nonsense approach to life. The film won three Academy Awards.
Tickets are $5 and will be sold at the door. The matinee performance of "The Parent Trap" is free.
Audience members who need assistance to fully enjoy any event at Hope are encouraged to contact the college's Events and Conferences Office by emailing events@hope.edu or calling 616-395-7222 on weekdays between 9 a.m. and 5 p.m. Updates related to events are posted when available in the individual listings at hope.edu/calendar
Due to the ongoing global COVID-19 pandemic, Hope is currently requiring that masks be worn by all individuals while indoors on campus unless in their living space or alone in their work space.
The Knickerbocker Theatre is located in downtown Holland at 86 E. Eighth St.