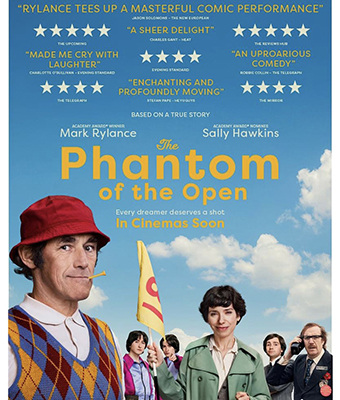 The Hope College Knickerbocker Film Series will continue the college's long tradition of showing newly released independent and international films. The film series will run Wednesdays through Saturdays beginning at 7:30 p.m. The four-film series will open with "The Phantom of the Open" Sept. 28-Oct. 1 and "Facing Nolan" Oct. 5-8.
"The Phantom of the Open," showing Sept. 28-Oct. 1, is a comedy telling the remarkable true story of Maurice Flitcroft, a crane operator from a town in England who manages to gain entry to the 1976 British Open qualifying round, despite never playing a round of golf before. The film stars Academy Award winner Mark Rylance as Maurice and Academy Award nominee Sally Hawkins as his wife, Jean. "The Phantom of the Open" is rated PG-13.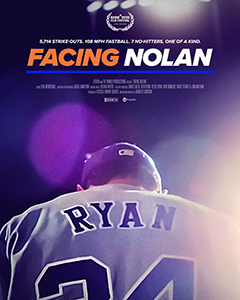 On Oct. 5-8, the series will feature "Facing Nolan," a documentary exploring the life of Major League Baseball (MLB) pitching legend Nolan Ryan. The holder of 51 MLB records, including throwing seven no-hitters, Ryan was as famous for his personality as his playing. Told from the point of view of the hitters who faced him and the teammates who revered him, the film showcases the grit and intimidation Ryan brought to each game. This film is not rated.
The film series will continue with "Petite Maman" on Oct. 19-22 and "A Love Song" on Nov. 16-19.
Tickets for the individual films are $7 for regular admission; $6 for senior citizens, Hope College faculty and staff, and children; and free for Hope College students. Tickets will be sold at the door.
Audience members who need assistance to fully enjoy any event at Hope are encouraged to contact the college's Events and Conferences Office by emailing events@hope.edu or calling 616-395-7222 on weekdays between 9 a.m. and 5 p.m. Updates related to events are posted when available in the individual listings at hope.edu/calendar
The Knickerbocker Theatre is located in downtown Holland at 86 E. Eighth St.