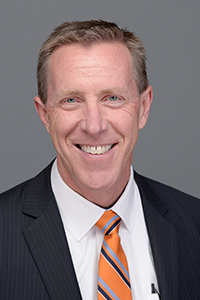 The Hope College Board of Trustees has elected two new members in addition to reelecting several members.
The new Trustees, elected to three-year terms, are: Debbi Jarvis of Potomac, Maryland, and Brett Vander Kamp of Holland.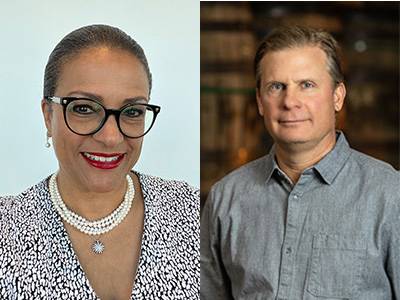 Trustees reelected to serve second four-year terms are: Victoria Brunn of Seattle, Washington; Thomas Gordon of Grand Rapids; Tim Long of Ada; Jim McFarlin of Champaign, Illinois; Leslie Schoon-Monday of Kirkland, Washington; and Carol VanAndel of Ada. Trustees reelected to serve second three-year terms are: Rev. Eddy Aleman of Caledonia; Rev. Michael Pitsenberger of Rock Valley, Iowa; and Rt. Rev. Eugene Sutton of Baltimore, Maryland.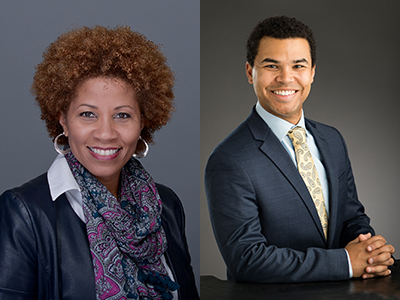 Dr. Matthew Wixson of Ann Arbor was elected to a second two-year term as vice chair. Dr. Stephen Boerigter of Los Alamos, New Mexico, is continuing to serve as chair, and Sandra Gaddy of Grand Rapids is continuing to serve as secretary. In addition to Boerigter, Gaddy and Wixson, the board's six-member Executive Committee includes Victoria Brunn, chair of the Protecting the Mission Committee; Thomas Gordon, chair of the Sustaining the Mission Committee; and Andrew Ohm of Seattle, Washington, chair of the Living the Mission Committee.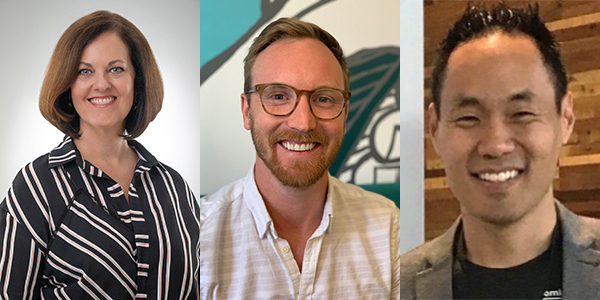 The Trustees who have concluded their service to the board are: Brian Gibbs of Bad Homburg, Germany; Douglas Conant of Chicago, Illinois; and Margaret Miller Willit of Grandville.
Jarvis is vice president and chief communications officer with AltaGas, headquartered in Calgary, Alberta, Canada. She is responsible for all corporate communications functions, focusing on the design and execution of a multifaceted communications strategy to promote Washington Gas, in Washington, D.C., and the broader AltaGas enterprise. Leading both internal and external communications, her role encompasses media relations, enhancing brand recognition, advancing environment, social and governance (ESG) reporting, and supporting the overall vision, mission and values of the enterprise.
She previously served as senior vice president corporate relations at Howard University, where she was recruited by the HU president to serve on the cabinet and create the HU Office of Corporate Relations to focus on corporate relationship building.
Prior to joining Howard in 2018, Jarvis spent 14 years with Pepco Holdings, Inc. (PHI), an Exelon Company, serving in many capacities during her tenure, including as vice president corporate communications, vice president corporate citizenship and corporate social responsibility, and vice president corporate relations.
Before joining PHI, she had 20 years of experience in TV and radio news, advertising and working on numerous charitable campaigns. She began her career in sales, marketing and advertising in the Midwest and along the East Coast before moving into broadcast news. She has served on the boards of several charitable organizations in the Washington area and beyond, and handled emcee duties for dozens more.
Jarvis holds a Bachelor of Arts, international business degree from Hope. She pursued graduate studies in broadcast journalism from American University, and other executive education courses at Harvard Business School and Howard University.
Vander Kamp is the owner and chief executive officer of New Holland Brewing Co., which he co-founded in Holland in 1997 with Hope classmate Jason Spaulding, who is now owner of Brewery Vivant. Today, New Holland is Michigan's largest independently owned brewery and recently celebrated its 25th year anniversary. New Holland's beers are available across the county and around the globe, and its flagship brand, Dragon's Milk, is the number-one American-brewed stout. The company's retail presence continues to grow and includes three full-service restaurants and two spirits tasting rooms in Michigan.
New Holland has more than 400 team members and has won Best and Brightest awards for West Michigan and nationally as an organization that displays a commitment to excellence in its human resource and employee enrichment practices. Vander Kamp was named an Ernst and Young "Regional Entrepreneur of the Year" for Michigan and is a co-author of "Art in Fermented Form: A Manifesto," published in 2013.
Vander Kamp is currently a member of the Board of Directors of Samaritas, a faith-based, non-profit social service organization. He is a founding member, as well as the past president and Government Affairs Committee chair, of the Michigan Brewers Guild, a trade organization for more than 100 Michigan brewers. He has also served on a variety of other boards, including as chair of Jubilee Ministries, and on the Public Policy Committee of the Michigan West Coast Chamber of Commerce.
He graduated from Hope in 1994 with a major in geology/environmental science. He also holds a diploma through the Siebel Institute of Technology's short course in brewing.