Hope College has partnered with OnSite Wellness to inspire, educate and promote our faculty and staff to live a healthy, engaged and thriving life.
Stay Healthy At Home
While Hope College is operating remotely during the COVID-19 outbreak, here are some resources that can help you stay healthy at home.
Coronavirus Prevention Tips
Online Learning

Webinar Recordings

Guided Meditations

Home Workout Options

Mental Health Resources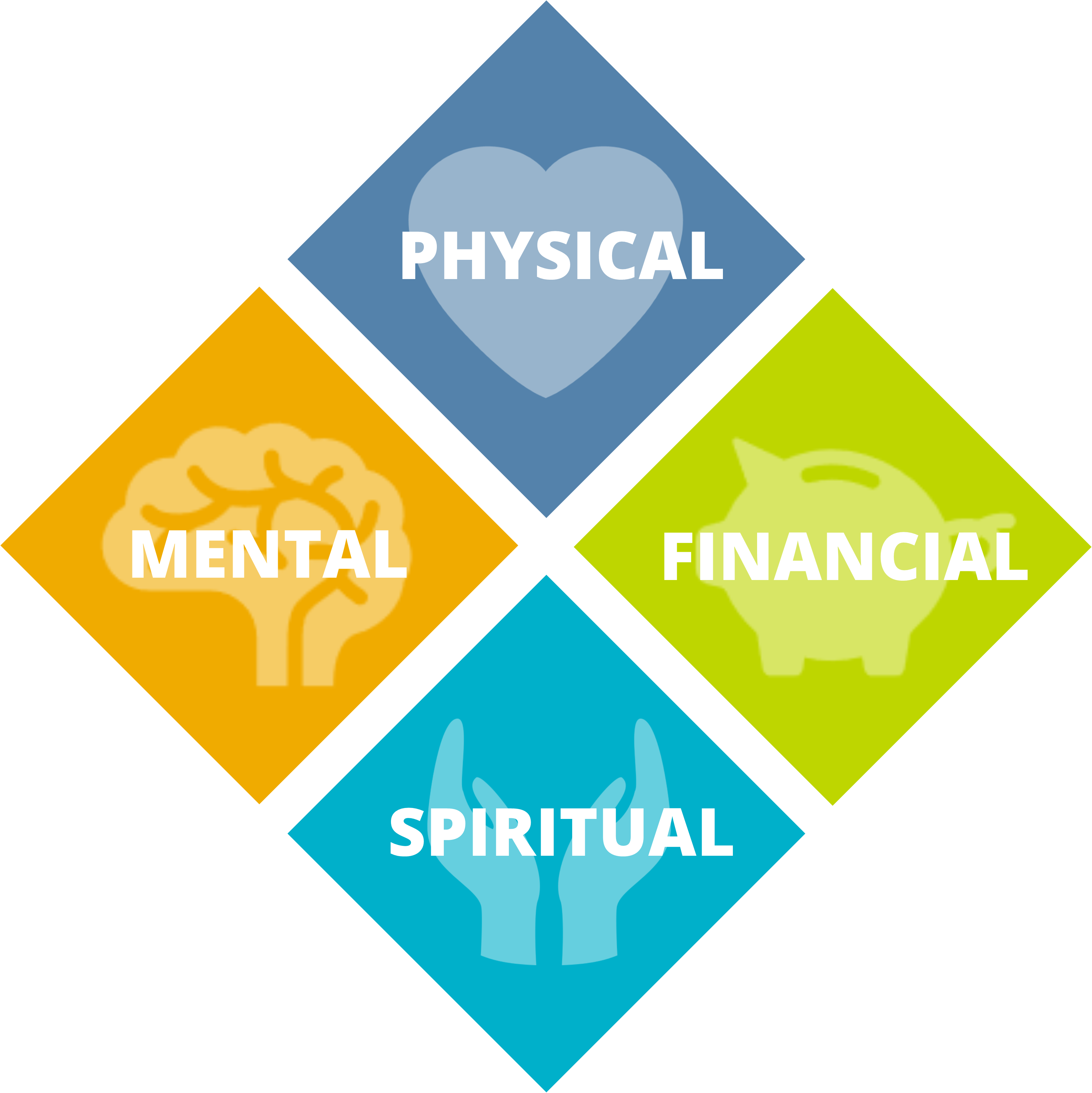 We desire to create a community that has an excellent quality of life by focusing on four dimensions of wellness.
Physical: Choosing healthier lifestyle choices such as regular exercise and a balanced diet to optimize your quality of life, to prevent chronic diseases and conditions, and to improve vitality.
Mental: Realizing your own potential, coping healthfully with the normal stresses of life, working productively and fruitfully, and giving back to your community.
Financial: Establishing your own sense of financial security and freedom of choice, in the present and in the future.
Spiritual: Finding purpose in life through connections with yourself, others, culture, nature or a power greater than yourself.
PH=Physical Health MH=Mental Health FH=Financial Health SH=Spiritual Health
Resources
Physical Health

Mental Health

Spiritual Health

Financial Health
Wellness Office
99 East 8th StreetFloor 3Holland, MI 49423
workP. 616.309.2761
wellness@hope.edu
OnSite Hours
Tuesdays and Wednesdays, 9:30 a.m.–2:30 p.m.