Student Life
For Faculty and Staff
Service-learning is a teaching and learning method that incorporates service in the community with curriculum and academic objectives.
It gives students an opportunity to apply what they're learning in the classroom to the real world while also discovering how they can give back to their community and solve community issues.
Volunteer Services would love to connect with interested faculty on how they can include service-learning in their curriculum. We will discuss course objectives and explore how service-learning can add to the learning and discovery happening in the classroom. Service-learning also gives students the opportunity to explore how their academic discipline can be utilized in a community organization and how their skills and education can solve community-driven needs.
Service-learning can be applied to any academic discipline. Together, we will explore the community organizations and needs in the area and discuss how your course objectives fit those needs. Service-learning is being successfully used in academic disciplines and First Year Seminar courses across campus.
If you are interested in discussing how service-learning can fit your course objectives, please contact Katie DeKoster at dekoster@hope.edu.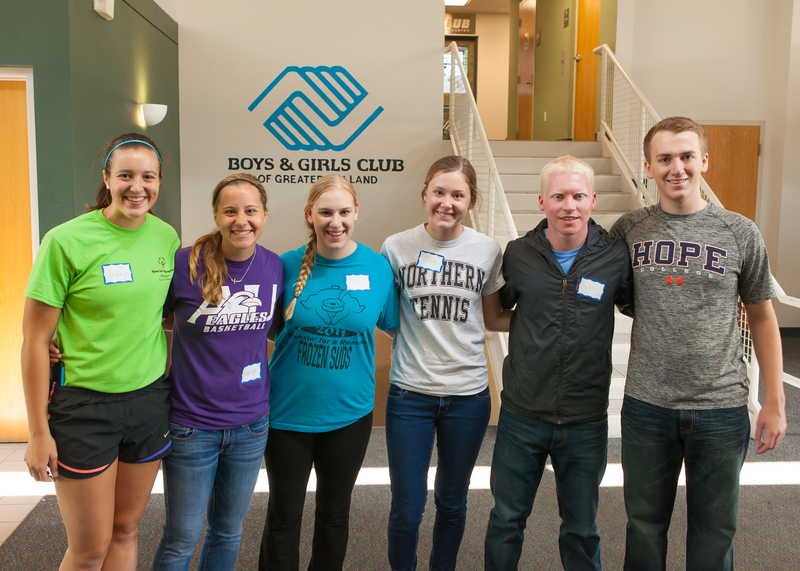 MICHIGAN cAMPUS cOMPACT

Hope College is a member of Michigan Campus Compact, a statewide association that promotes the education and commitment of college students to be civically engaged citizens. Grant and educational opportunities are available!
Student Life
Bultman Student Center115 East 12th StreetSuite 107Holland, MI 49423
workP. 616.395.7942
studentlife@hope.edu