Dr. Sarah Kornfield
Associate Professor of Communication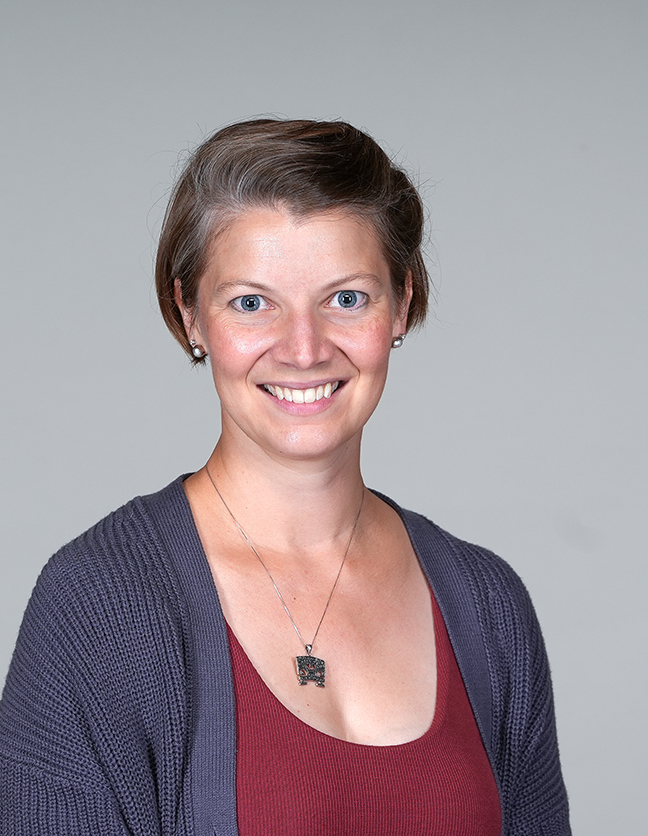 Sarah Kornfield joined the Department of Communication, where she teaches courses in rhetoric and media studies, in 2015. She previously taught at Wheaton College and Vanderbilt University.
Her research primarily focuses on the rhetorical methods through which gender is performed and constructed in U.S. television.
Areas of expertise
Critical research methods — How to interrogate a piece of public culture, working to make sense of how it functions in our society
Rhetorical theory — Historical and contemporary understandings of how humans publicly communicate
U.S. television culture — The history, industry, narratives and audience perspectives of that magic box in the living rooms of 96.7 percent of American homes
Feminist theory — The understanding of how gender functions in society
Education
Ph.D., communication arts and sciences and women's studies, The Pennsylvania State University, 2012
M.A., communication, Texas A&M University, 2009
B.A., communication and English literature, Wheaton College, 2007
Selected Publications
"Fixating on the Stasis of Fact: Debating 'Having it All' in U.S. Media," Rhetoric & Public Affairs, 2017.
"Speaking in the Language of Women: Second- and Third-wave Metaphors," Women & Language, 2017.
"Speed-Discussion: Engaging Students in Class Discussion," with Kristen Noack, Communication Teacher, 31(3), 2017
"The Language of Gender,"with Nicolette DeSantis, GenderSpectives: Reflections on Gender from a Communication Point-of-View, edited by Nickesia Gordon and Laura Finely, Cambridge University Press, 2017
"The Hunger Games: Understanding Postfeminist and Postracial Ideologies," Teaching Media Quarterly, 4(4), 2016
"Re-solving Crimes: A Cycle of TV Detective Partnerships," Multiplicities: Cycles, Sequels, Remakes and Reboots in Film & Television, edited by Amanda A. Klein and R. Barton Palmer, University of Texas Press, 2016
"Detecting Fatherhood: The "New" Masculinity in Primetime Crime Dramas," Deconstructing Dads: Changing Images of Fathers in Popular Culture, edited by Laura Tropp and Janice Kelly, Lexington Press, 2016
"Pregnant Discourse: 'Having it all' while Domestic and Disabled," Women's Studies in Communication, 37(2), 2014
"The E-man-ci-pation of Jeannie: Feminist Doppelgangers on U.S. Television,"Communication, Culture, and Critique, 5(3), 2012
"Cross-Cultural Cross-Dressing: Japanese Graphic Novels Perform Gender in U.S," Critical Studies in Media Communication, 28(3), 2011
Outside the college
Outside of her teaching and research, Dr. Kornfield runs half marathons, cherishes her precious chihuahua, bakes massive chocolate croissants, eats cheese like it comprises its own food group, fellowships with Pillar Church and enjoys life with her beloved husband and their two sons.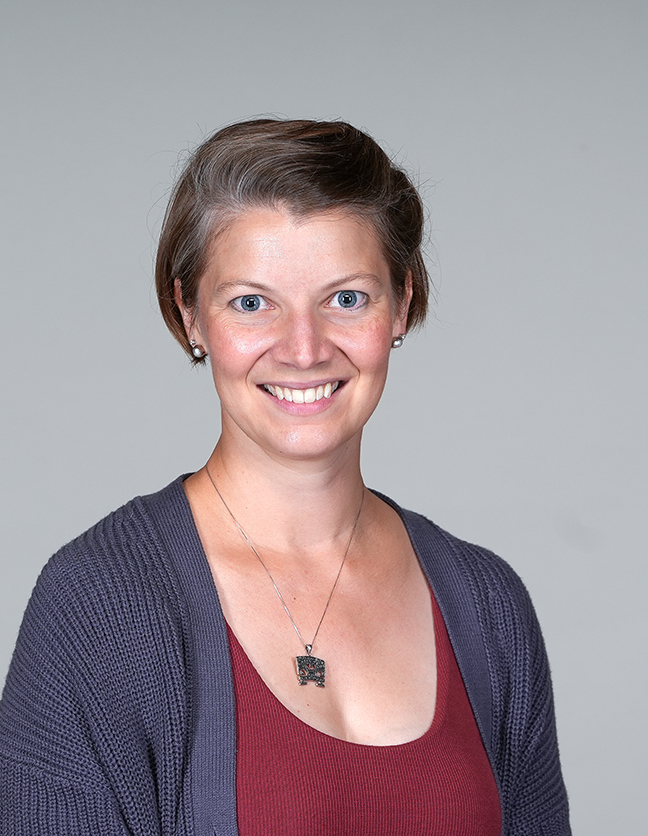 Dr. Sarah Kornfield
Phone Number616.395.7596
kornfield@hope.edu
Martha Miller Center
257 Columbia Avenue
Holland
,
MI
49423