Library
Former Interns
Every student who interns at the library has their own takeaway from the experience. Here are some thoughts from former interns.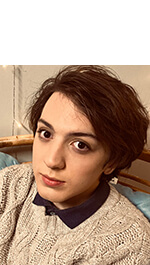 Stella Hays '24
"Libraries have always been something that is incredibly important to me, but having this opportunity to learn more about the behind-the-scenes work that goes into the services that libraries provide and being able to speak with a number of librarians about their experiences has reaffirmed for me that librarianship is the profession I should go into. The two projects that I have undertaken, that of conducting a usability study and working on collection development, have helped me to gain skills in data science and collections that will give me a leg up in graduate school."
Hannah Jones '21
"I had the opportunity to work as an intern at the Van Wylen Library as part of my Women's and Gender Studies degree. I worked under the guidance of Tori Longfield, Hope College's Assistant Librarian for the Digital Liberal Arts. We met bi-weekly to discuss my internship projects as well as topics in library and information science in preparation for my starting grad school at the University of Illinois at Urbana-Champaign. I worked on two projects, one about collection development and the other about diversifying subject headings."
Hannah's Blog Post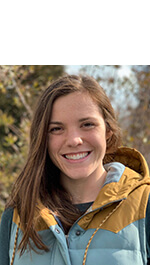 Hannah Kenny '21
Under the mentorship of Tori Longfield, Assistant Librarian for the Digital Liberal Arts, student intern Hannah Kenny redesigned the Hope College Digital Liberal Arts (Hope DLA) Project Archive this semester.
Hannah's Blog Post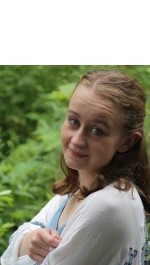 Mary Laffey '21
"My in-depth interactions with ten of the librarians at Van Wylen gave me valuable experience in communication and cooperation with 'superiors,' as well as knowledge concerning my possible future career. My crucial experience with Van Wylen Library has helped me become a more independent learner, a better communicator, and prepared me for the world that waits after my time here at college."
Mary's Blog Post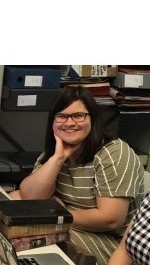 Aine O'Connor '20
"I will be attending the University of Illinois in the fall in their MS/LIS program, and I recently accepted a GA position in the Undergraduate Library! During the interview process, I was asked over and over again about my teaching and library experience. I sincerely believe that being able to answer that I had shadowed and interviewed librarians across all sorts of careers and disciplines is why I got the position I did."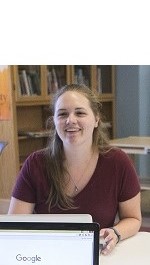 Laurel Post '17
"I was able to work with Jessica [Hronchek] on creating an internship experience that combined my interest of library science and my bachelor degree in Communication. Through the internship I was able to get a taste of what graduate school would be like. The experience helped to prepare me for research, writing and presenting all throughout grad school. It also gave me a little taste of what life as an academic librarian would be." (Laurel is a Metadata Specialist at Uline)