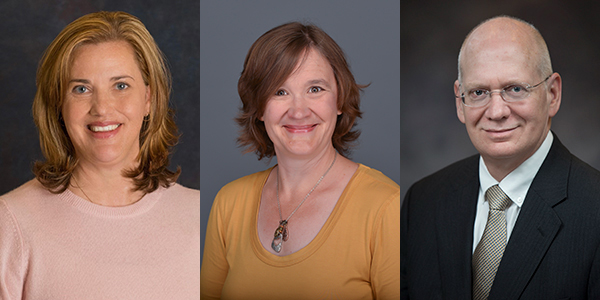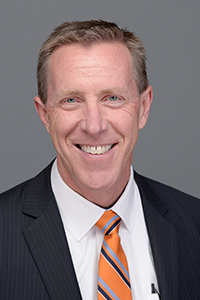 The Hope College Board of Trustees has appointed a new chairperson and secretary, and three new members.
The new Trustees are Lisa Meengs Joldersma of Washington, D.C.; Dr. Jeanne Petit of Holland; and Dr. Jon Soderstrom of Madison, Connecticut.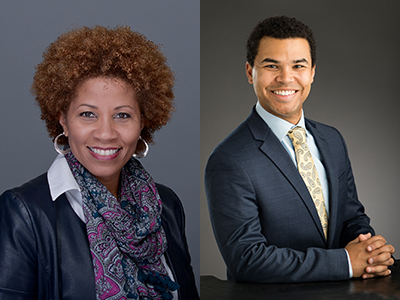 Dr. Stephen Boerigter of Los Alamos, New Mexico, who previously served as secretary, has been elected chair, succeeding Karl Droppers of Holland, whose term is ending, and Sandra Gaddy of Grand Rapids has been elected secretary, succeeding Boerigter. Dr. Matthew Wixson of Ann Arbor is continuing to serve as vice chair. In addition to Boerigter, Gaddy and Wixson, the board's six-member Executive Committee includes Victoria Brunn of Santa Monica, California, who is continuing to chair the Protecting the Mission Committee; Thomas Gordon of Chicago, Illinois, newly selected to chair the Sustaining the Mission Committee; and Andrew Ohm of Seattle, Washington, newly selected to chair the Living the Mission Committee.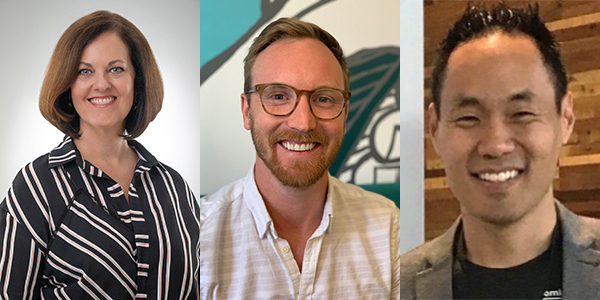 In addition to Droppers, the Trustees who have concluded their service to the board are: Dr. Virginia Beard of Holland; and Mark Van Genderen of Cedarburg, Wisconsin.
Dr. Stephen Boerigter recently retired from Los Alamos National Laboratory, where he served in a variety of both technical and non-technical roles for more than 29 years.
He earned a Bachelor of Science degree in geological engineering at the University of Arizona, and a Doctor of Science degree in nuclear engineering at Massachusetts Institute of Technology.
Boerigter's community involvement includes leadership positions on several boards and commissions. He served for several years as president of the Board of United Way of Northern New Mexico and recently completed service on the Los Alamos Public School Board, and currently chairs the Advisory Board for the University of New Mexico Los Alamos Campus. He is a graduate of Leadership Los Alamos and an active member and past president of the Los Alamos Kiwanis Club. He is active in his church, White Rock Baptist Church, where he is past chair of the Church Council. He and his wife, Kathy, taught Sunday school and vacation Bible school classes for many years, and have participated in mission trips to Mexico and Honduras.
He has been a member of the Hope College Board of Trustees since 2017. He and Kathy, who is a 1983 Hope graduate, have three grown daughters, two of whom, Kimberly (2014) and Michelle (2016) attended Hope. His parents, George and Sibilla Boerigter, were honored in 2016 with the establishment in their name of Hope's Boerigter Center for Calling and Career, a cross-functional, integrated program designed to help assure that every student is robustly prepared for career success and professional growth.
Lisa Meengs Joldersma, J.D. is senior vice president for public policy and research at the Pharmaceutical Research and Manufacturers of America (PhRMA), a trade association in Washington, D.C. She works on behalf of the nation's research-based biopharmaceutical industry to design and advance legislative, regulatory, and private-sector solutions to ensure access to medical innovation.
She is a 1995 graduate of Hope, where she majored in political science and English, and graduated from the University of Michigan Law School in 1998.
Her 25-year Washington career has spanned law, private industry and government. Among other roles prior to joining PhRMA in 2013, she served with the Blue Cross & Blue Shield Association as managing director in the Office of Policy and Representation; and with the Centers for Medicare and Medicaid Services of the U.S. Department of Health and Human Services as senior advisor to the director of the Office of Legislation, and as director of hearings and policy presentation.
She is married to Dirk Joldersma, who is a Hope classmate, and they have four children, including one currently enrolled at Hope. She and Dirk are past class ambassadors for the Hope Fund and frequent participants in the college's Washington Honors Semester interview series.
Lisa Meengs Joldersma has held numerous volunteer and elected leadership positions in the D.C. area, including with D.C. Public Schools, Our Lady of Victory Catholic School, the D.C. Soccer Club (previously Stoddert Soccer), and Cleveland Park Congregational United Church of Christ where she has been chair of the Board of Trustees, taught Sunday School, and served on the Stewardship Committee. In her free time, she also enjoys cheering her children on from soccer/basketball/volleyball sidelines or from center mezzanine; reading (particularly biographies); and impromptu get-togethers with family and friends.
Dr. Jeanne Petit is a professor of history at Hope, where she has been a member of the faculty since 2000. She serves on the college's Women's and Gender Studies Council, previously directed the Women's and Gender Studies program, and is a past chair of the Department of History.
She teaches a variety of United States history courses, including U.S. Cultural History, World War I America, Recent America, and Women and Gender in United States History, as well as interdisciplinary classes such as First-Year Seminar and Cultural Heritage. She regularly mentors Hope students in collaborative research.
Petit specializes in the studies of women, gender, immigration and religion in the early 20th Century. Her publications include the book "The Men and Women We Want: Gender, Race and the Progressive Era Literacy Test Debate," and numerous articles, essays and book reviews in scholarly journals, and she has also made many presentations at professional conferences.
She is presently researching the religious origins of the USO (United Service Organizations) by examining how a coalition of Protestant, Catholics, and Jewish organizations came together to serve the military during World War I and World War II. This research examines the development of interfaith movements in the 20th century United States and the cooperation and competition involved in this process. As part of this project, Petit took four students to conduct research at the Library of Congress in summer 2015 as part of a Great Lakes Colleges Association grant. Their final product was a website, "For the Boys Over There: The 1918 United War Work Campaign."
This past January, she received the college's Provost's Award for Service to the Academic Program, and in January 2016 she received Hope's Janet L. Andersen Award for Excellence in Teaching.
Petit graduated from Knox College in 1992, and completed her master's degree and Ph.D. at the University of Notre Dame, in 1993 and 2000, respectively.
Dr. Jon Soderstrom is recently retired from Yale University, where for 25 years he was managing director of Yale's Office of Cooperative Research (OCR), which helps commercialize the inventions of Yale's faculty by partnering them with venture investors and existing corporations.
He is a 1976 graduate of Hope, where he majored in psychology, and completed his doctorate in psychology at Northwestern University in 1980. Prior to joining Yale, he was the director of program development for Oak Ridge National Laboratory after serving for 10 years as director of technology licensing for Martin Marietta Energy Systems.
Active professionally, Soderstrom is a past president of the Association of Federal Technology Transfer Executives, of which he was a founding board member, as well as a member of the Licensing Executive Society and the Association of University Technology Managers, of which he is also a past president and board member. In 2016, he helped create the Academic Venture Exchange, designed to connect highly successful serial entrepreneurs with startup opportunities at major research universities.
Among other honors, he was named the 87th "Point of Light" by President George H.W. Bush in 1990 for his volunteer activities helping to construct and rehabilitate low-income housing in East Tennessee, and received the 2014 Bayh-Dole Award for fostering and promoting intellectual property activities. He received a Distinguished Alumni Award from Hope in 2011.
Soderstrom has stayed involved with Hope in a variety of ways. While with OCR, he had worked to create the Yale Entrepreneurial Institute to help students at Yale start scalable ventures. He contributed his expertise to Hope as a consultant, playing a leadership role in helping the college develop its Hope Entrepreneurship Initiative (HEI), which began in 2009.
From 2016 through the end of this month, he has been a member of the college's Alumni Association Board of Directors, serving as president during 2021-22. Through the years he has also been a mentor with HEI, guest lecturer and class representative.
He and his wife, Gail, who is a 1978 Hope graduate, have three children, two of whom are also Hope alumni.