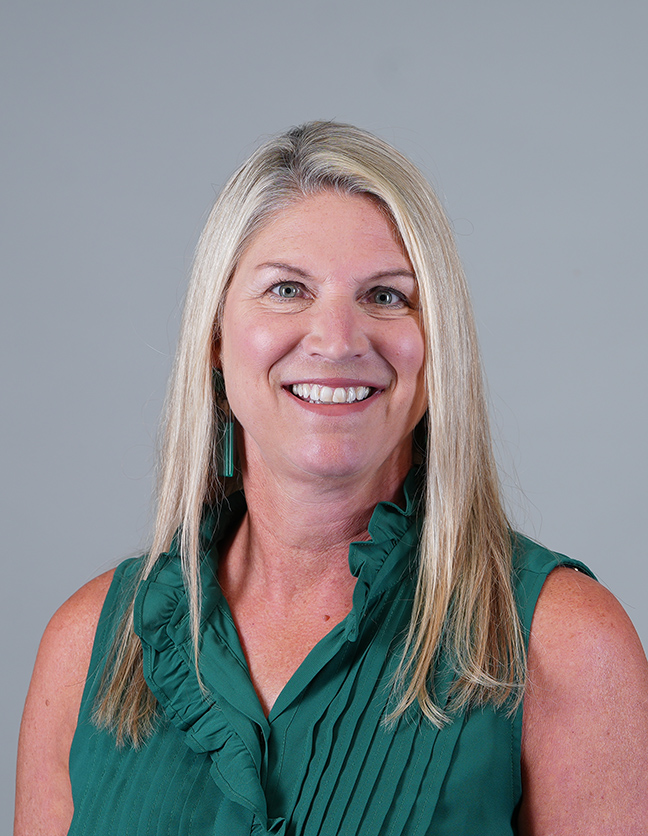 A nursing research project at Hope College led by faculty member Dr. Vicki Voskuil seeking to help adolescent girls improve their health by becoming more physically active has won a Distinguished Abstract award from the Midwest Nursing Research Society (MNRS).
The recognition is for the written overview that Voskuil and her team of research students prepared for the society's annual conference, held in Schaumburg, Illinois, on Wednesday-Saturday, March 30-April 2. The MNRS honored 13 abstracts, out of more than 500 abstracts for research accepted for presentation at the conference.
The project was inspired, Voskuil explained, by a national need.
"Evidence continues to demonstrate that most adolescents are physically inactive and many are also overweight or obese, leading to an increased risk for cardiovascular disease or other chronic conditions," said Voskuil, an associate professor of nursing who is also the department's curriculum and practicum director. "Adolescent girls are less active than boys, and their inactivity increases with age."
She noted that attempts nationally to reverse the pattern have largely proven to be unsuccessful, making new approaches necessary. She said that while there have been studies examining whether or not fitness trackers have proven effective with adults, there hasn't been much research on how well they motivate adolescents.
Voskuil conducted the research during the summer of 2021 with Hope nursing majors Johanna Emmanuel of Wheaton, Illinois, who graduated this past December, junior Marisa Guidone of Chicago, Illinois; and senior Claire Magnuson of Arlington Heights, Illinois. Guidone and Magnuson were able to join Voskuil to present their work at the conference under the title "Intervention to Support Physical Activity Independence and Routine Everyday: The INSPIRE Pilot Project for Inactive Adolescent Girls."
The research team provided fitness trackers for seven weeks to a group of inactive girls from the sixth, seventh and eighth grades. The researchers then measured if the trackers motivated the girls to become more active and enjoy it, and if their increased activity improved health measures like their resting heart rate.
The team's use of "INSPIRE" in the title was based on the Fitbit Inspire device, additionally reflecting both the overall effort to encourage physical activity and the themes developed for each week. "INSPIRE" serves as shorthand for "INtervention to Support Physical activity, Independence and Routine Everyday." The weekly themes were for the participants to be: Informed, Nourished, Strong, Physical, Independent, Resilient and Engaged.
The results of the study, Voskuil said, were encouraging. "The INSPIRE intervention proved to be feasible and efficacious among this sample of inactive adolescent girls," she said.
Voskuil's next step is to expand the project. She and students will be conducting additional background research this summer with the hope of creating a larger study involving more girls in the future.