The Center for Ministry Studies encourages life-long Christian commitment in the context of Hope's vibrant liberal arts learning community.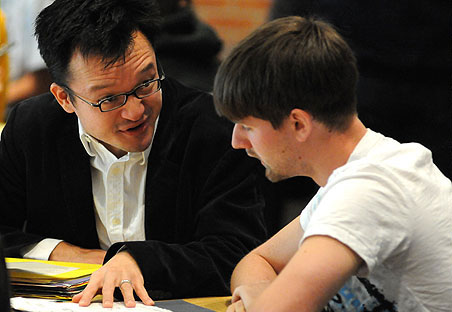 Our work is characterized by:
Biblical and theological formation: Cultivation of a biblical and theological understanding of life and ministry
Church involvement: Significant connection with the historic, local and global church
Vocational discernment: The exploration of callings in the context of Christian learning communities
Cultural engagement: Discerning engagement with culture through faithful reflection and action
Informed by these core commitments, we provide programming and resources for students, faculty, practitioners and congregations.
Studies in Ministry Minor

Discern Your Call to Ministry

Scholarships

 Faculty Programs

Special Programs for staff, students and faculty
CALLED TO CHRISTIAN ministry?
Walk-In Office Hours
Monday: None
Tuesday: Noon–4 p.m.
Wednesday: None
Thursday: None
Friday: None
Center for Ministry Studies
Lubbers Hall126 East 10th StreetRoom 113Holland, MI 49423
workP. 616.395.7320
cms@hope.edu
Whether we work in an office, travel the world, write books or make films, care for the poor, offer leadership or fulfill unspectacular tasks, the question is not "What do I most want?" but "What is my vocation?"

Henri Nouwen