Center for Global Engagement
Student Exchange Program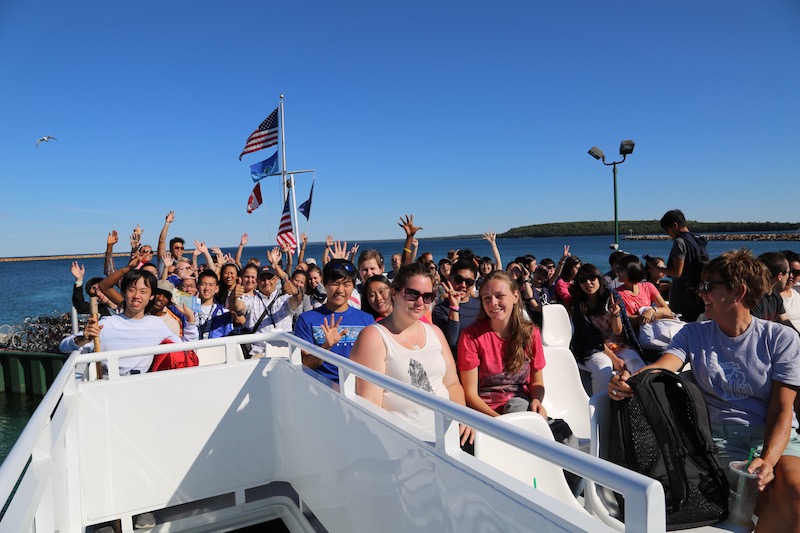 We welcome students from our global partner institutions to apply for a semester or academic year of study at Hope College. Studying abroad at Hope College is an outstanding opportunity to immerse yourself on a unique liberal arts college campus in the Midwestern United States. As an exchange student you are fully integrated in all aspects of the college and have access to the many academic and extra-curricular experiences!
To learn more about the unique exchange program between your home institution and Hope College, please contact your study abroad or international office to explore the opportunity of studying with us!
"Being an exchange student at Hope has been an incredible way to open my eyes to the world. It has been amazing how people from a wide range of different experiences and backgrounds have become close and supporting friends. This just supports the fact that even with 'abysmal' global differences, we are more alike to each other than we usually think."
–Aura Romero, UAQ Exchange Student
To Apply
Please complete the Guest Applicant and Exchange Student Enrollment Form for Non-Degree Seeking and return it to the Center for Global Engagement by email (intladvisor@hope.edu) or mail:

Center for Global Engagement - International Student Advisor
257 Columbia Ave.
Holland, MI 49423, USA


Once accepted, all exchange students and non-degree seeking students will need to apply for a J-1 student visa. The International Student Advisor will work with you closely and will send you detailed instructions to request your DS-2019 for you to apply for a J-1 student visa. Once all forms have been received, the International Student Advisor will issue the DS-2019 and will provide you with further instructions.


For further information on arrival, orientation, immigration, etc., please visit the Admitted Student page.
To Learn More
As you join us at Hope, you will find a vast array of curricular and co-curricular activities for you to experience. As an exchange student you will be fully immersed in our campus life. Are you interested in learning more about our course offerings? Want to learn more about our student activities? Enjoy exploring your options — we look forward to seeing you at Hope very soon!
Please contact your home institution's study abroad office for more information — especially for billing agreements and credit transfer requirements; or email the Hope College International Student Advisor at intladvisor@hope.edu to learn more about the opportunity to spend a semester or academic year with us.
Center for Global Engagement
Martha Miller Center257 Columbia AvenueRoom 107Holland, MI 49423
workP. 616.395.7605
offcampusstudy@hope.edu