Global Studies
Off-Campus Study
Studying in another part of the world or country is a valuable part of your academic journey, and an instrumental experience in further preparing you for a life of service and success in a global society.
Considerations
You are required to study abroad for one semester (minimum) as an Global Studies major.
Most students study abroad during their junior or senior year.
Global Studies majors can study literally in all countries. Often, study abroad is linked to interest in a second language or a thematic program.
It is quite common for students to gain credit toward their global studies electives.
It is important to meet with your academic advisor regarding courses you plan on taking off-campus and how this fits within your academic plan, particularly credits counting toward your major (and provide appropriate course descriptions).
Featured Programs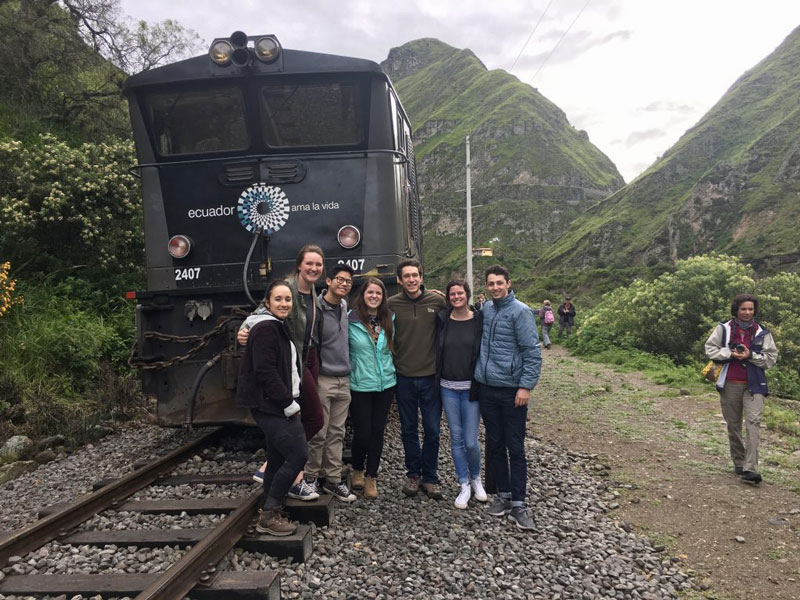 "My study abroad experience brought life to my Global Studies major. I spent a semester in Ecuador and was radically changed by my time there. I was seeing and experiencing the things that I had been learning about at Hope. I have learned so much more about other cultures and different world issues by living abroad, and I am more passionate about my major now more than ever."
—Caylee Schweppe
Global Studies
Van Zoeren Hall41 Graves PlaceRoom 291Holland, MI 49423
workP. 616.395.7903
globalstudies@hope.edu