Alumni and Family Engagement
Groups and Affinities
Stay connected after graduation.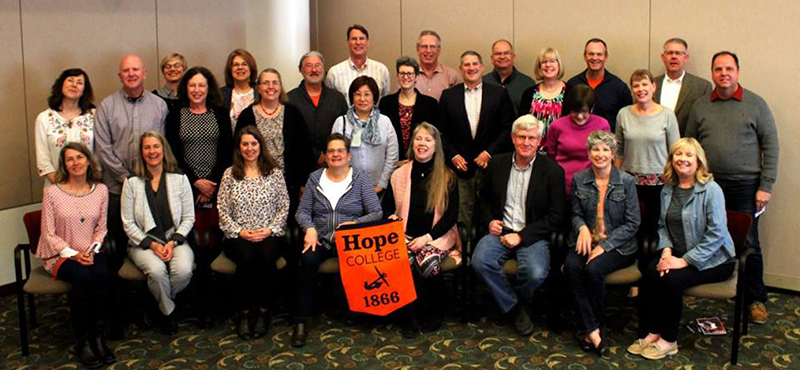 Hope offers plenty of ways for you to stay involved with your classmates and the college.
Alumni Board of Directors
The Alumni Association Board of Directors models, inspires, engages and supports Hope College alumni in the life and future of the college. Learn more about the Alumni Board.
Alumni of Color Advisory Council
The Alumni of Color Advisory Council assists the continuous development of diversity, equity and inclusion efforts at Hope College through identifying and organizing opportunities for students and alumni of color. Learn more about the Alumni of Color Advisory Council.
H-Club
H-Club supports Hope College through the active interest and promotion of athletic programs as an important part of the education process. Learn more about H-Club.
Fifty Year Circle
The Fifty Year Circle is the group of alumni who have graduated at least 50 years ago. They celebrate every year during Alumni Weekend with a reception and induction ceremony prior to the Alumni Banquet. At the ceremony, members of the 50th class reunion are welcomed into the circle by receiving a pin and certificate. Learn more about the Fifty Year Circle.
Hope Academy of Senior Professionals (HASP)
HASP is a peer-led institute for learning in retirement. Members pursue avenues of study and exchange ideas through a variety of classes, lectures, study groups, cultural and service events. Learn more about HASP.
Interested in Connecting?

If you have an idea for an affinity program or gathering, please feel free to contact us.
Alumni and Family Engagement
DeWitt Student Cultural Center141 East 12th StreetLower LevelHolland, MI 49423
workP. 616.395.7250
alumni@hope.edu