Alumni and Family Engagement
Alumni Board
The Alumni Association Board of Directors models, inspires, engages and supports Hope College alumni in the life and future of the college.
The Alumni Board is comprised entirely of graduates and serves as the voice of the alumni body to the college. Through semi-annual meetings, they make recommendations concerning alumni benefits, awards and programs.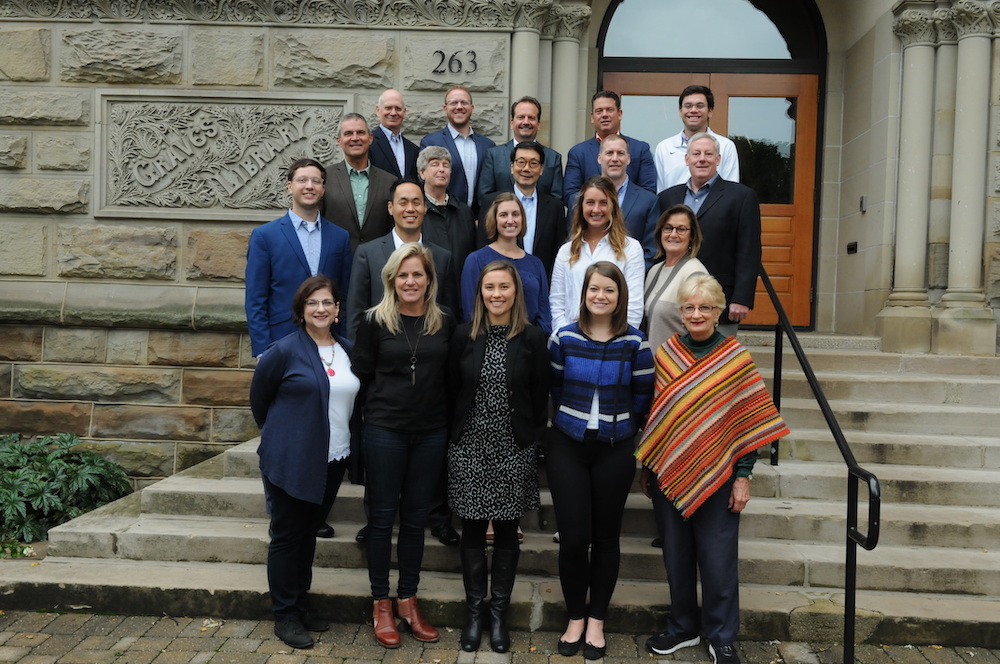 Executive Committee
Katie Bauman '03 Schubert (Frankfort, IL), President
Scott Watson '86 (Indianapolis, IN), Vice President
Tish Carr '82 Boerigter (Portage, MI), Secretary
MEMBERS
Chandler Alberda '20 (Austin, TX)
Lindsay Allward-Theimer '11 (Atlanta, GA)
Suzanne Marceny '82 Caltrider (Mason, MI)
Tom Doran '97 (Atlanta, GA)
Anna Leach '12 Hartge (Washington, DC)
Norie VandenBerg '64 Koelbel (Chapala, Mexico)
Jonathan Liepe '91 (Colorado Springs, CO)
Barb Mackey '69 (Urbana, OH)
Alec Nelson '19 (Bon Air, VA)
Brad Norden '04 (Holland, MI), Past President
Andrew Ohm '00 (Seattle, WA)
Jon Soderstrom '76 (Madison, CT)
Terrell Solberg '21 (Traverse City, MI)
Carl Toren '79 (Lynwood, IL)
Phil Torrence '96 (Kalamazoo, MI)
Sam Tzou '13 (Holland, MI)
Susie Renner '90 Williams (Grand Rapids, MI)
Matt Wixson '08 (Ann Arbor, MI)
Hideo Yamazaki '76 (Tokyo, Japan)
Want to be involved?

Learn about the numerous opportunities
Alumni and Family Engagement
DeWitt Student Cultural Center141 East 12th StreetFloor 2Holland, MI 49423
workP. 616.395.7250
alumni@hope.edu